Student Scholarship: Law Review Notes Colloquium
On Friday, February 24, the Washington and Lee Law Review held its annual celebration of student scholarship, the Student Notes Colloquium.
Each year, the Law Review staff writers, as second-year law students, write a legal article on an issue of current interest in the law. The editorial board of the Law Review evaluates the submission, choosing the two most outstanding notes to receive awards the following year. This year's winners were Daniel Martin '17L and Leanna Minix '17L.
Martin was awarded the Roy L. Steinheimer Law Review Award for his note "Dispersing the Cloud: Reaffirming the Right to Destroy in a New Era of Digital Property." Martin's article also won second place in the student writing competition held by the Berkeley Journal of Law and Technology. Prof. Aaron Perzanowski of Case Western Reserve University School of Law and Prof. Josh Fairfield of W&L Law provided commentary on Martin's work.
Minix received the W&L Law Council Law Review Award for her note "Examining Rule 11(b)(1)(N) Error: Guilty Pleas, Appellate Waiver, and Dominguez Benitez." She then engaged W&L law professors and criminal law experts J.D. King and Jon Shapiro in a discussion of the topic.
More information about the Student Notes Colloquium is available online.
W&L's Music Department Hosts Faculty Recital with Pianists Watanabe and Petty
The Music Department at Washington and Lee University will present a faculty recital with pianists Shuko Watanabe and Byron Petty on March 5 at 3 p.m. in Wilson Concert Hall at the Lenfest Center.
The recital is free and open to the public. No tickets are required. A reception will follow the concert.
The program features several selections from "Songs Without Words" by Felix Mendelssohn along with an early Romantic period work, the "Grand Sonata in C Minor" by the English composer George Frederick Pinto composed in 1803, and a "Sonata in B Major, Op. 15" by the American Percy Goetschius from the year 1880.
W&L Institute for Honor Looks at Lawyers and Infamous Clients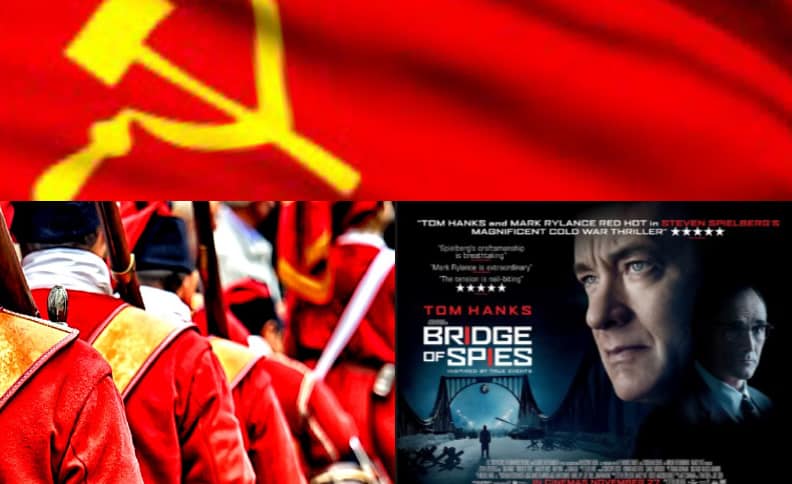 On March 13-14, the Washington and Lee University Institute for Honor is hosting an event examining legal professionalism in the context of representing unpopular clients. The event is free and open to the public.
From Redcoats to Red Spies and Beyond: Lawyers and Infamous Clients
The main speaker is Prof. Jeff Kahn of Southern Methodist University.  Kahn is a graduate of Yale College, Oxford University, and the University of Michigan Law School.  His areas of expertise include Constitutional Law, Russian Law, Human Rights Law, and National Security Law.  He has a particular interest in New York attorney James Donovan's 1957-59 representation of the Russian spy, Rudolf Abel, a story told in the 2015 Steven Spielberg movie, "Bridge of Spies."
The event will include two sessions:
Monday, March 13, 3:00 pm – 6:00 pm (Millhiser Moot Court Room):
Film screening, "Bridge of Spies"
Panel discussion with Prof. Kahn and Prof. Richard Bidlack of W&L's History Department.  Prof. Bidlack teaches Eastern European, Russian, and Soviet history, including a seminar on the KGB.
Tuesday, March 14, 4:00 pm – 6:00 pm (Millhiser Moot Court Room):
Introduction by W&L Law Prof. Sam Calhoun, including remarks on John Adams's defense of the British soldiers charged with murder in the Boston Massacre.
Keynote address by Prof. Kahn – "The Story of James Donovan: The Real-Life Inspiration for Steven Spielberg's 'Bridge of Spies'"
Remarks by W&L Law professors Jon Shapiro, who represented the "Beltway Sniper," John Allen Muhammad; and David Bruck, who represented Dylann Roof, the Charleston church shooter; and Dzhokhar Tsarnaev, the Boston Marathon bomber.
Sydney Internship and Study Abroad Program: Amanda Whalen '18
I am blown away by how much I have learned, both about auditing and about the different industries of the clients that I have been assigned to.
Growing up, I always loved to travel; I believe the only way to truly understand a culture is to immerse yourself in it. Applying to college in high school, I couldn't wait for the opportunity to spend an entire semester in another country, experiencing a different culture. Junior year came way more quickly than expected, however, and suddenly I realized I had to make two important decisions: where I would study abroad and where I would apply for internships the next summer. After spending all of August before junior year researching different internship and study abroad programs, I quickly became overwhelmed with all the options and trying to figure out how timing would work out with being abroad and then returning for a summer internship. Upon returning to campus in the fall, I heard about the Sydney Study Abroad and Winter Internship combined program and was immediately interested in the opportunity. Although I always imagined myself studying abroad in Europe, after a Spring Term in Copenhagen my sophomore year, I was ready to explore a completely different area of the world. Not to mention that the inclusion of a winter internship made the program hard to pass up. After spending most of fall semester attending recruiting events and interviewing with different Big Four accounting firms, I accepted an offer for an auditing internship with Ernst and Young at their Columbus, Ohio office.
Six weeks ago, I was flown to Chicago along with every other Assurance Intern in EY's Midwest region for a week-long orientation. The first half of the week was an introduction to EY as a company and the second half of the week was a crash course in auditing. And I mean a crash course! There were so many new acronyms and phrases being thrown around and when I left I honestly remembered none of them. Thankfully once I started working with clients, my team walked me through everything I needed to know.
Now that I am five weeks into the internship, and only have one week left, I am blown away by how much I have learned, both about auditing and about the different industries of the clients that I have been assigned to. One of my favorite parts about my internship at a public accounting firm so far has been my exposure to clients in multiple industries. So far, I have worked on a major pharmaceutical distributor, a real-estate investment trust that owns malls and retail spaces all throughout the United States, and another real-estate fund that owns hotels. With each new client, I am curious and excited to see how this client would differ from my previous one.
Aside from the actual work, I have enjoyed all of the people that I have worked with and gotten to know through this internship and the flexibility offered by EY. Despite being in the thick of busy season, my team still makes time for their own traditions such as going out together for dinner and drinks on Thursday night, rather than ordering into the office, and ending work at four on Fridays, even if it means putting in a few hours on Saturday. Additionally, the team puts an emphasis on being able to accommodate each member's "QOL" (quality of life) goals, a concept EY promotes throughout the company. For example, several of my team members wanted to take a longer lunch so they could go back to their hotel and work out. To make up for the lost time, they came in early each day. I decided that I really wanted to travel down to Lexington to visit friends before I left for Australia and the team was very accepting of me taking a half-day off on a Friday as long as I put in longer hours earlier that week. I have definitely enjoyed the flexibility that EY promotes and the value the company places on work-life balance.
The Columbus internship program includes more than just the work component. There are several dinners and intern events put in place to promote bonding and to make us feel welcome. One week, all the interns and several full-time staff met for dinner at a popular pizza place in Columbus. The dinner was a great way to get to know many of the current employees and to catch up with the other interns, whom I hadn't seen since orientation. I got to connect with some of the staff that were on the same client that I am on in a few weeks. After dinner, the interns all participated in an Escape Room which was a fun end to the night (even though we were unsuccessful in our escape).
As the internship is coming to end, I am amazed at how much I have learned. While this has been an amazing opportunity, I am definitely getting ready to be out of the office and exploring the beauty of Australia!
-Amanda Whalen '18
Student Research: The Life and Times of Chauncey Belknap Chauncey Belknap, a law clerk to U.S. Supreme Court Justice Oliver Wendell Holmes, is the subject of a two-year research project by law students Lizzy Williams '17L and Jess Winn '17L.
"During those six months, he read something like 50 books, learned French, and wrote about things Holmes assigned him to read and their discussions of those readings. Every entry is about this amazing intellectual journey he is on."

— Lizzy Williams '17L
A U.S. Supreme Court with only eight justices. A country mired in controversy over its role in international affairs. Disputes over voting rights and the minimum wage.
This could be today, but instead, this is the backdrop for the one hundred year old diary of Chauncey Belknap, a law clerk for U.S. Supreme Court Justice Oliver Wendell Holmes. Belknap and his diary are the focus of a research project by third-year law students Lizzy Williams and Jess Winn, who will soon publish an article on their work in the Journal of Supreme Court History.
Williams and Winn, who will graduate in May, began working on Belknap's diary with visiting professor Todd Peppers at end of their 1L year. Belknap served as a law clerk to Justice Holmes beginning in 1915, and according to Peppers, is one of the first law clerks to be used by a Justice in the way that is common today.
"Justice Holmes was the first Justice to use clerks for more than just shuffling paper," said Peppers. "Law clerks like Chauncey Belknap did research and wrote memos on cert petitions for cases under consideration by the Court, aiding the Justices just as law clerks do today."
Belknap grew up in New York and attended Princeton and then Harvard Law School. He arrived in the nation's capital in the midst of the Progressive Era. Belknap's diary covers a six month period of his life in Washington, where he lived with other young thinkers and professionals in the famous DuPont Circle residence, the House of Truth.
The first task for Williams and Winn was to decipher the century-old document, working from a photocopy of the original. Belknap's handwriting is difficult to read, and beyond that, much of the journal is written in shorthand.
"Luckily, we were able to search online and find someone, in Canada as it turns out, who was proficient in Pitman shorthand," said Winn.
Once transcribed and analyzed, the diary opened a window into a unique place and time for Williams and Winn. Belknap wrote about many of the key issues of the day in his writings, including the debate on voting rights for women and labor disputes over the length of the work day. He also covered the controversial appointment of Louis Brandeis to the Supreme Court. Brandeis was named to fill an empty slot following the death of Justice Joseph Rucker Lamar, a graduate of W&L Law. Lamar's long illness had left the Court operating with only eight justices for the better part of a year.
Beyond the legal and political intrigue of the day, Belknap's daily routine revealed a life unencumbered by the distractions of modern technology.
"During those six months, he read something like 50 books, learned French, and wrote about things Holmes assigned him to read and their discussions of those readings," said Williams. "Every entry is about this amazing intellectual journey he is on."
The cultural and social norms of the time are also revealed in many of Belknap's entries. For example, the diary begins with the news that President Woodrow Wilson is getting remarried, and, in the minds of some, doing so too soon after the death of his first wife. Belknap relates that Justice Holmes had checked with the Chief Justice if it was appropriate for Holmes's wife to send Wilson's fiancé a note of congratulations and good wishes.
As a young intellectual living in Washington, Belknap lived a privileged life, full of dinner parties and other social events. Winn said it was fun to step back in time and imagine Belknap in 1915 taking a long walk along an undeveloped Potomac River.
"It's such an interesting historical reflection," said Winn. "Every time I look at the diary I learn something new or better understand some nuance of the era."
For Williams and Winn, who are involved with the German Law Journal and have participated in a myriad of other activities at W&L, working on such a long term project has provided both continuity to and sometimes even a respite from the rigors of law school.
"Reading the diary was addicting," said Winn. "I wish everyone Chauncey mentioned in his journal had a diary I could read."
But for now they will have to set aside Belknap, who died in 1984 in New York at age 92 after a long and distinguished legal career. Williams is headed to New York where she will be an associate at Sullivan & Cromwell. Winn will be heading west, closer to home, for a clerkship with Judge Rosanna Peterson in the Eastern District of Washington.
Perhaps they will keep journals.
Discovery Takes Historic Document from Ordinary to Extraordinary This seemingly ordinary subscription list from 1776, which has long been a part of W&L Special Collections, has a fascinating connection with American independence.
In preparing for a social media post regarding the document several weeks ago, I noticed a special significance to five of the signatures on the subscription list.

— Tom Camden, Special Collections
By Tom Camden, director of Special Collections at Washington and Lee

Tucked among the hundreds of official early Washington and Lee University (formerly called Liberty Hall Academy) records housed in the Special Collections vault is one seemingly ordinary subscription list that, upon close inspection, proves to have an extraordinary association with American independence.
In May 1776, the Board of Trustees of the Timber Ridge Academy formally voted to rename the school Liberty Hall Academy in response to the patriotic fervor then sweeping the Colonies. During the school's first months of operation as Liberty Hall Academy, the board embarked on a fundraising campaign that enjoyed considerable success, particularly in the Shenandoah Valley. The most successful effort, however, was a subscription list (in more modern terms, a pledge sheet) that was circulated in Williamsburg by Thomas Lewis and Samuel McDowell. Lewis and McDowell, trustees of the academy, were representatives from Augusta County to the Virginia General Assembly.
During the same legislative session when they circulated the subscription for Liberty Hall Academy, a related advertisement appeared in the Virginia Gazette (November 8, 1776). The advertisement announced to the public that "all the most important branches of literature necessary to prepare young gentlemen for the study of law, physick [sic] and theology, may be taught to good advantage, upon the most approved plan." Potential patrons were advised that the school owned a "considerable library of books and the most essential parts of a mathematical apparatus." Tuition was set at four pounds; board was to cost six pounds, 10 shillings. Firewood was available, but students were expected to provide their own candles, beds and washing. The healthful climate of the location was mentioned. In order to reassure Anglicans who might have had qualms about supporting a Presbyterian school, the advertisement declared: "the education and morals of youth being the great objects in view, those peculiarities which form the complexion of any party shall have no place in the scheme."
Pledges were secured from 107 persons, all of whom signed the original subscription list. The list includes the distinctive signature of Thomas Jefferson, who pledged (and paid) three pounds. In all, the successful campaign raised 215 pounds, nine shillings.
The original subscription list has been well-known to university historians and scholars for some years, and I have used it often in special presentations. However, it was only recently that I made a startling discovery that takes one of Washington and Lee's earliest documents to an extraordinary new level.
In preparing for a social media post regarding the document several weeks ago, I noticed a special significance to five of the signatures on the subscription list. In addition to Thomas Jefferson, other noted signatories included Benjamin Harrison, George Wythe, Carter Braxton and Thomas Nelson Jr. (Nelson pledged the largest amount of the more than 100 subscribers at nine pounds, 12 shillings).
What sets these individuals apart from the other 102 signatories? All five individuals who strongly supported an early investment in Liberty Hall Academy were also signers of the Declaration of Independence, arguably one of the most important documents created in the course of America's history.
The same patriotic fervor that spawned such an extraordinary document clearly is reflected in the somewhat ordinary, routine subscription list generated for the new school on Virginia's frontier. The early days of the institutions that evolved into Washington Academy and Washington and Lee University were often precarious ones, but simple, ordinary records like the Liberty Hall subscription list show how strong-minded trustees overcame the economic problems that continued to overshadow the institution until George Washington's gift of 1796.
To read more about the objects in Special Collections and University Collections of Art and History, click here.
Jack Warner '40, W&L Trustee Emeritus, Dies at 99 Jack Warner generously supported several areas of W&L.
Jonathan Westervelt "Jack" Warner, a trustee emeritus of Washington and Lee University and a member of the W&L Class of 1940, died Feb. 18, 2017. He was a few months shy of his 100th birthday.
Jack Warner generously supported several areas of W&L, including the early 1970s addition to Doremus Gym that became known as the Warner Center; the 1990s renovation of Lee Chapel and Museum; the Elizabeth and Jonathan W. Warner Scholarship; outdoor tennis facilities; and the Annual Fund. Warner was an accomplished swimmer who once held the school record in the breaststroke; he belonged to the W&L Athletic Hall of Fame. The university recognized his philanthropy by including his name among the first alumni featured on the Honored Benefactors Wall, in Washington Hall.
Jack Warner was born in Illinois on July 28, 1917, to Mildred Westervelt Warner and Herbert Warner. He was raised in Tuscaloosa, Alabama, where his maternal grandfather's company, Gulf States Paper, was based. He graduated from Culver Military Academy in Indiana in 1936, then earned a degree in business administration from Washington and Lee.
During World War II, he served in the U.S. Army (cavalry) as a commissioned officer with the MARS Task Force in the China-Burma-India Theaters of Operations.
After the service, Warner joined Gulf States Paper Corp. and was head of sales and production before being named executive vice president in 1950, president in 1957 and chairman of the board in 1959. In the latter two positions, he succeeded his mother, whose father, Herbert E. Westervelt, had invented a machine to produce folding, square-bottomed grocery bags. Warner stepped down as chairman of the board in 1994 to make way for his son, Jonathan Westervelt Warner Jr., a member of the W&L Class of 1967. The elder Warner remained a consultant with the company, which is now known as Westervelt Co.
During the more than 50 years he presided over Gulf States Paper, Jack Warner expanded it from a single factory and product to a diversified company with operations across five states. During his tenure, the company received multiple honors for water-pollution control efforts, including the National Wildlife Federation's Whooping Crane Award. In 1970, he was Alabama's Conservationist of the Year.
Warner was heavily involved in the Alabama community, serving as an officer or director of multiple commercial, banking, civic and philanthropic organizations. His numerous involvements and awards included positions as president and board chairman of the Alabama Chamber of Commerce, a director of the Alabama Great Southern Railway Co., and chairman of the board of the Alabama Council on Economic Education. He was a member of the Alabama Academy of Honor and was named Man of the Year by the Alabama Council of the National Management Association, Sigma Alpha Epsilon and Culver Military Academy.
Warner contributed generously to a number of his favorite causes, including Washington and Lee University, Culver Military Academy, the University of Alabama (which awarded him an honorary Doctor of Laws degree in 1976), Auburn University, the United Way and the city of Tuscaloosa.
Warner served on the W&L Board of Trustees from 1970 to 1980 and in 1983. He left the board in 1983 to protest the growing momentum to admit women. Less than 20 years later, however, at Homecoming in 2002, he announced that he'd had a change of heart and presented the university with $1 million to fund scholarships primarily for women.
Alongside his business and civic involvements, Warner enjoyed many other passions. He was an avid swimmer, tennis player and horseback rider. In the 1960s and '70s, he ran a stable of competitive Thoroughbreds. His horse Do Right was part of the U.S. show-jumping team that won a gold medal in the 1975 Pan American Games, and his favorite horse, Tuscaloosa, was part of the U.S. show-jumping team that won the bronze medal at the 1978 world championships.
In addition, he enjoyed the acres of gardens that surrounded his home. One of his gardens even included a two-tiered brick replica of a Buddhist temple he had seen while stationed in Burma during World War II, according to a 1988 article in Alabama Magazine by his late son, David Warner.
None of Warner's interests were as intense and enduring, however, as his love of art. His collection began just after the war with the purchase of several Audubon prints for a few hundred dollars. Over the years, he amassed a large and impressive private collection of American art that included not only paintings, but also furniture and decorative objects. His painting collection eventually included works by such artists as Georgia O'Keeffe, Robert Henri, James Abbott McNeill Whistler, Frederic Church, Andrew Wyeth, Mary Cassatt, Edward Hopper and John Singer Sargent.
He received the Frederic Edwin Church Award in 2010 for assembling his private art collection, part of which was displayed at his Westervelt Warner Museum of American Art from 2002 until 2011. The Tuscaloosa Museum of Art now houses the Westervelt Collection. In 2012, the Jack and Susan Warner Gallery, featuring works of the Hudson River School, opened in the Metropolitan Museum of Art.
Warner had a soft spot for paintings of George Washington, and he gave his alma mater the William Winstanley portrait of Washington that now hangs in W&L's Leyburn Library. He also served as the honorary chair of the university's 250th anniversary celebration.
Jack Warner was preceded in death by his first wife, Elizabeth Butler Warner; his son, David T. Warner; his parents; and two siblings, H. David Warner Jr. and Joan Warner VanZele. He is survived by his wife, Susan G.A. Warner; his sister, Helene Hibbard; his son, Jon Warner Jr.; three grandchildren and two stepsons.
Save
Always on the Run Helen MacDermott, office manager for the Center for Global Learning, is an avid runner and mother of two who would rather have coffee with her mom than any celebrity on earth.
"I love air-popped popcorn, leafy sea dragons and running in the rain. I despise blue ball point pens, overripe fruit and making more than one trip to haul groceries into the house."
What is your official job title?
Office manager, Kenneth P. Ruscio Center for Global Learning
How long have you worked at W&L?
I've had the distinct pleasure of working here since April 2014. I was part-time with Academic Technologies (ITS) and now I'm tickled pink to be the den mother for the — arguably — most innovative and visually pleasing facility on campus.
What do you like best about working at W&L?
Like a small business, a smaller school like Washington and Lee has less hierarchy, which means you can actually work with (and not just for) your boss. This has opened the door to wonderful mentoring and opportunities for collaboration.
What advice do you have for students (or parents)?
Do NOT get too caught up in your romantic life. There's waaaaay more to college than dating. Instead, take advantage of this time to become the most amazing version of yourself possible. Think of college as an incubation period, a place to develop your skills and character. You are NEVER going to have as many resources, like-minded peers, free time and opportunities as you do now, so use them wisely.
In that same vein, build yourself, not your resume. Don't do extracurriculars to impress future employers. Focus on developing yourself as a strong, well-rounded person, and you'll be far more memorable in interviews and in the working world.
Where did you grow up?
Bridgewater, New Jersey. And for the record, I just want to say that I suffer from the triple whammy of being female, Asian, and from the Garden State — but dammit, I can drive.
Tell us a little bit more about yourself.
I'm 38. Scorpio. My husband, Raymond, teaches economics and marketing at VMI, and we have two daughters, Aine (12) and Aoife (20 months).  I *love* air-popped popcorn, leafy sea dragons and running in the rain. I *despise* blue ball point pens, overripe fruit and making more than one trip to haul groceries into the house.
If you could live anywhere, where would you build your dream home?
I'm quite happy here in Rockbridge County, actually, but I suppose a summer home at the beach would be nice.
Who most inspires you?
My buddy, Tom Green. Tom is a 65-year-old carpenter and the most soft-spoken and humble ultrarunner I know. He's run 300+ ultras and happens to be the first runner to have ever completed The Grand Slam of Ultrarunning, four 100-mile races in one calendar year. Tom was gravely injured and nearly died in a freak accident last year. After two weeks in shock trauma and another five weeks in a rehab hospital, he finally returned home. Since then, he's made an amazing comeback and is running (and racing!) again. He's the epitome of pure determination, grit and keeping the faith.
What book are you reading now?
"Make Something Up: Stories You Can't Unread" by Chuck Palahniuk
What music are you listening to these days?
Errr, the same music I was listening to in college: reggae.
What is your favorite movie of all time?
"Showgirls" (I'm kidding, I'm kidding!)
What is a website and/or blog you visit often?
Which historical figure do you most identify with?
Pretty sure average folks don't become well-known historical figures, so I can't say I know any with whom I can identify!
If you could have coffee with one person (living or deceased) who would it be and why?
I don't have a cool answer, sorry. My mum. My folks live outside of Houston so I don't see them often and I miss them terribly!
Tell me something most people don't know about you?
I was cast as a contestant on the first season of "The Mole," one of the first reality shows on ABC 15 YEARS AGO. The audition consisted of a three-minute monologue in which we were told to insert a significant lie about ourselves. I blathered on about being a college student (true), paying my way through college (also true) … by stripping (not true). Apparently, they loved it and I was flown to L.A. for another round of interviews and tests. We were about to begin filming when my grandmother, who helped raised me, passed away. Much to the annoyance of the directors, I refused to miss her funeral, so they cast someone else. I never did actually watch the show!
If you would like to nominate a co-worker for a Colleague Connections profile, please email Kevin Remington at kremington@wlu.edu.
BLSA Wins Small Chapter of the Year, Moot Court Team Headed to Nationals
The Washington and Lee School of Law Black Law Students Association (BLSA) traveled to the Mid-Atlantic Black Law Student's convention this February and brought home several honors.
BLSA teams competed in both moot court and mock trial competitions while at the convention. The team of Tejkaran Bains '17L and Caitlin Peterson '19L placed second in moot court, earning a spot in the national competition next month in Houston. The moot court team of Kja Harper-GoPaul '17L and Angelique Rogers '19L were semi-finalists in the regional competition.
In addition, Tejkaran Bains was named best oralist for the competition. In all, there were 13 teams representing schools from across the mid-Atlantic region.
Also, for the second year in a row, W&L's BLSA chapter was recognized as "small chapter of the year" by the national organization.
This is the sixth year teams from W&L have competed in the BLSA moot court and mock trial competitions. W&L teams have advanced to nationals every year.
W&L Law's Seaman on Voter Fraud Claims
The following opinion piece by Chris Seaman, Associate Professor of Law at Washington and Lee, appeared in the Roanoke Times on February 19, 2017, and is reprinted here by permission.
The Harmful Myth of Widespread Voter Fraud
The 2016 election has been thrust back into the headlines with President Trump's unsupported claim of "massive" voter fraud and promise to conduct a "major investigation." But academics who have studied this issue, election administrators, and even President Trump's own lawyers already agree: There is no evidence of widespread voter fraud.
We have been down this road before. During the administration of President George W. Bush, the Justice Department conducted a wide ranging, five-year investigation into claims of voter fraud after the hotly contested 2000 election, but ultimately ended up with little to show for it. This inquiry did not turn up any instances of widespread conspiracies of voter fraud, nor did it find any evidence that fraud impacted congressional or statewide elections. Instead, only a few dozen individuals — out of hundreds of millions of votes cast nationwide — were charged with election-related violations, most of which involved mistakes regarding voter registration forms or voter eligibility rules.
Academic and other nonpartisan studies also have concluded that widespread voting fraud simply does not exist. In one of the most comprehensive studies of this issue, law professor and former Deputy Assistant Attorney General Justin Levitt found only 31 credible instances of voter impersonation nationwide out of over 1 billion votes cast between 2000 and 2014. In other words, an average voter is much more likely to be struck by lightning than to have someone attempt to defraud them out of a ballot. An analysis of news reports by the Washington Post found only four documented instances of voter fraud during the 2016 election, out of 136 million votes cast nationally. (For comparison, President Trump's narrow margin of victory states like Wisconsin, Michigan and Pennsylvania involved tens of thousands of votes.) Similarly, researchers at Dartmouth College recently conducted a county-by-county statistical analysis of the 2016 presidential election compared to past national elections and found no evidence of noncitizen voting, dead people voting or tampering by election officials. They concluded that "voter fraud concerns fomented … by the Trump campaign are not grounded in any observable features of the 2016 presidential election."
State election officials, who are in perhaps the best position to investigate these sorts of claims, also agree that there is no evidence to support the White House's allegations. And even President Trump's own lawyers have decisively rejected the existence of alleged voter fraud. In a court filing in the Michigan recount lawsuit brought by Green Party candidate Jill Stein, Trump's lawyers argued a recount was unnecessary because "all available evidence suggests that the 2016 was not tainted by fraud or mistake."
Perpetuating the spurious myth of large-scale voting fraud harms our democratic system. False allegations of massive voter fraud have been invoked by Republican-led legislatures in states like Pennsylvania, Texas, Wisconsin and Virginia to pass strict new photo identification requirements for voting. In addition, states like Kansas, Arizona and Alabama have sought to require proof of citizenship based upon unfounded claims of extensive voting by non-citizens. Last year, a three-judge federal court found that the North Carolina legislature engaged in intentional discrimination against African-Americans when it imposed new barriers to voting, including a photo identification requirement, rejecting the state's claim that these measures were needed to combat voter fraud. Other courts have struck down some of these laws, finding that they disproportionately impact vulnerable groups like the elderly, the poor and racial minorities, but others remain in force, disenfranchising thousands of eligible voters. Moreover, false allegations of extensive voter fraud may increase public cynicism regarding elections and elected officials, discourage citizen participation in the political process and harm the image of the United States abroad by lending support to claims of authoritarian and other non-democratic regimes that we fail to practice what we preach.
To be sure, our election system is not flawless. Studies have shown that state election officials sometimes fail to timely remove deceased people from the voting rolls, and several million people—including some senior White House officials—are still registered to vote in multiple states, even years after moving. But there is no evidence to support claims that errors in state registration databases are resulting in significant amounts of double voting or voting by dead people. Instead, our greater concern should be that over 50 million eligible voters are not even registered. We should be looking for way to make voting easier, not harder. False claims of widespread voter fraud undermine this important goal.
Chris Seaman teaches election law at Washington and Lee University School of Law and has written several articles regarding the history, enforcement, and future of the Voting Rights Act.