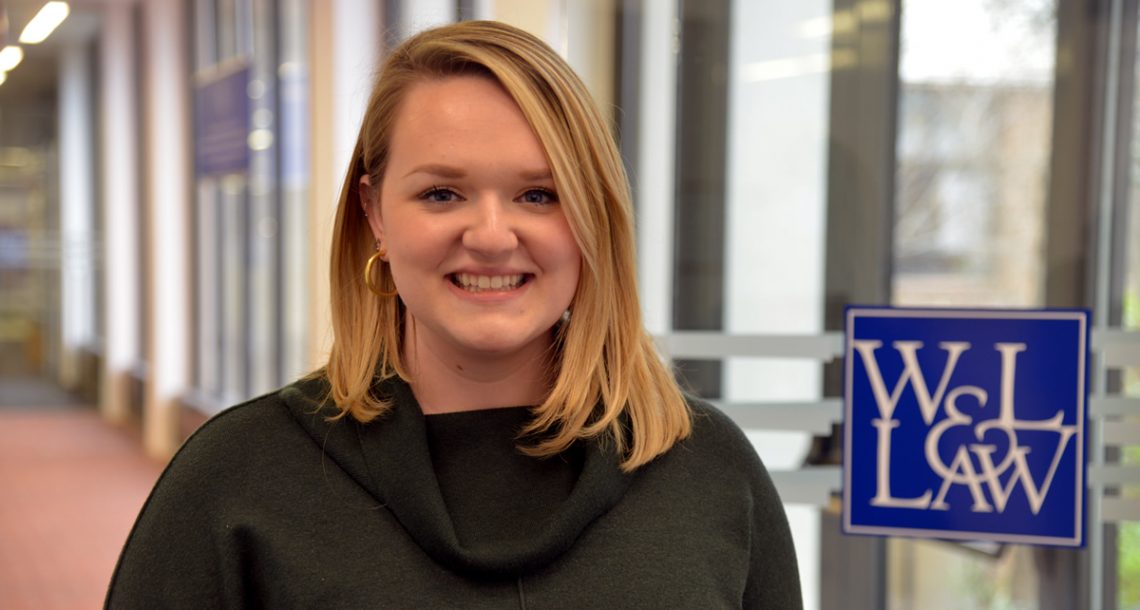 A Semester with Washington and Lee University's Office of the General Counsel Mary Kate Nicholson '20L reflects on her externship, saying the general counsel is a "jack of all trades."
Mary Kate Nicholson '20L is from Greer, SC and received her undergraduate degree from the University of South Carolina. At W&L Law, she is executive editor of the Law Review. After graduation, she will be working at Eversheds Sutherland in Washington D.C.
This past Fall I had the opportunity to extern in the University's Office of the General Counsel. As someone interested in transactional work, I thought that a position in the office would provide me with a great view of what an in-house legal department does.
However, I was not prepared for how diverse a general counsel's work is. Especially in the university setting, the general counsel is a jack-of-all-trades.
The General Counsel serves as the entire University's lawyer. The office consists of two attorneys who handle employment issues, Title IX, reviewing contracts for study abroad, dealing with alumni relations, and much more. A general counsel must have a wide array of knowledge and the skills to dive deeper into specific issues as they arise. A general counsel must also know when the knowledge or skills required for a specific task requires outside counsel.
One of my goals in the office was to learn how to effectively research for an in-house legal counsel's needs. In comparison to my summers spent interning with a judge and law firms, an in-house counsel's tasks require the use of a broader range of information. For example, if asked to research a specific issue at a law firm, I could use a legal database to quickly perform a search. In contrast, at the in-house level, the issues can be much more specific, requiring the use of local and state government websites. Often it was necessary to call local government employees and speak to university staff members. The ability to adapt quickly depending on the question asked of you is crucial in the general counsel setting–people want answers quickly!
I am so glad I had the opportunity to see the other side of the law. Instead of working for a law firm, I was able to stand in the shoes of a typical law firm client.  As a law student, understanding the legal structure of my own university has been enlightening.