Annual Spring Term Festival Returns May 19 in Leyburn Library Students and faculty will summarize and display their Spring Term research and coursework.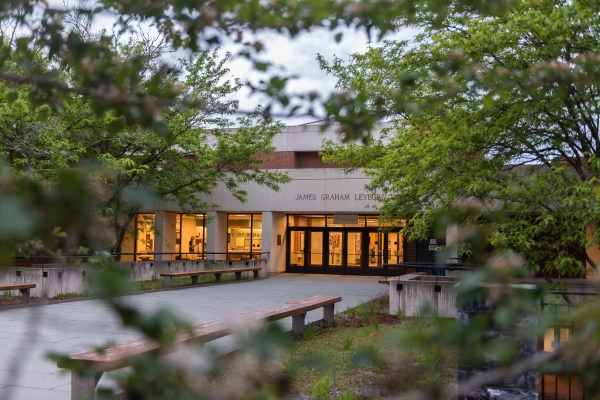 Washington and Lee University will be holding its annual Spring Term Festival on Friday, May 19 from noon-2 p.m. in the main level and lower level I of Leyburn Library. The event is free and open to the W&L community. Light refreshments including fruit, vegetables, chips and granola bars will be provided.
The Spring Term Festival is an opportunity for the university to recognize and celebrate the amazing work undertaken by W&L's students and faculty during the intense and engaging four-week-long Spring Term courses. The event, which is a joint effort sponsored by Information Technology Services (ITS), Leyburn Library and the Provost's Office, was first held in 2010 and has since grown to nearly 30 participating classes. Last year's festival featured presentations from a diverse array of courses, including Presidential Scandals, East Asian Cinema, Conversational Spanish, Biochemistry in Medicine and many others.
"I was on the committee that evaluated changing Spring Term to the current four-week model," said Steve Desjardins, professor of chemistry. "At that time, we talked about participating in a festival to showcase the work and we asked students to display their work on trifold-poster boards, a format we've kept through the years. I like that this presents the course as something that emerges from the mix of what both the teachers and students bring to the class."
The 2023 Spring Term Festival will be split into two sessions on two different levels of the library to reduce crowding and noise. The first session will present from noon-12:50 p.m. and the second session will run from 1-2 p.m. Presentations often include visual posters and/or multimedia and films.
"Spring Term is a unique time on campus filled with transformative learning experiences," said University Provost Lena Hill. "The Spring Term Festival is perfect for showcasing those learning outcomes with the larger W&L community."
Interested classes may present at the festival by completing the registration form prior to May 15 at 9 a.m. Those registered will receive an email detailing their presentation location by May 17.