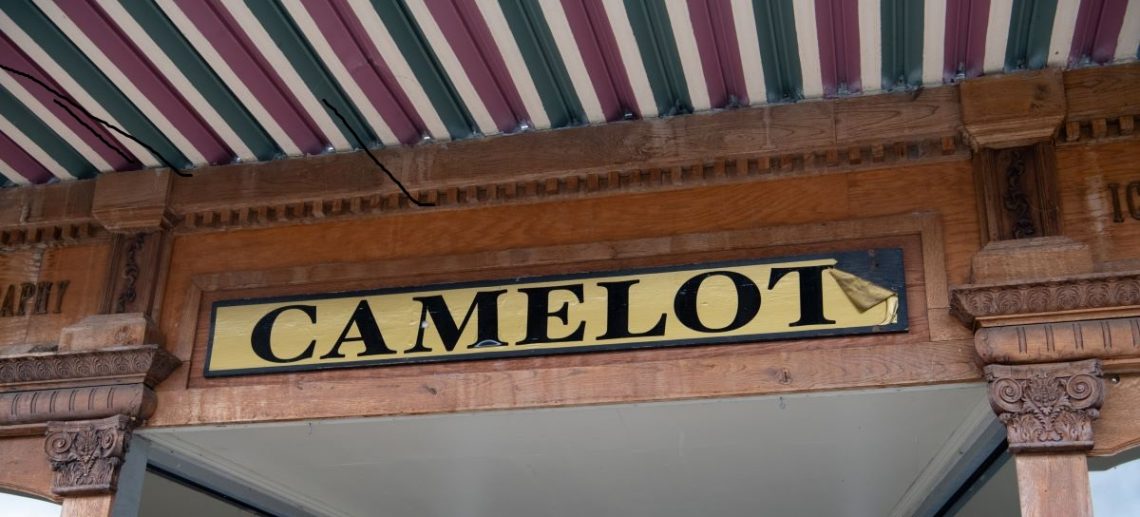 Anywhere Can Be Somewhere W&L Law students and Ed Walker '96L bring his unique brand of community-based real estate development to Buena Vista.
In late October in Buena Vista—a small city about six miles from Lexington—candidates for the City Council participated in a forum. Their comments were peppered with the name of W&L law professor and renowned real estate developer Ed Walker, a 1996 graduate of W&L Law.
"We have other things in the works, along with Ed Walker, that will help revitalize the downtown area," City Council candidate Stanley Coffey said.
Buena Vista, once a bustling city, has since fallen on hard times, partially due to the flood of 1986. Now, downtown is lined with run-down buildings and vacant storefronts. As City Council candidate Lisa Clark said, if you drive around at 8 pm, all of the lights in the buildings are off, and there's not another soul on the street. As a consequence, local officials and engaged citizens are focused on economic development in the city, and they are especially hopeful about the efforts being made by Walker and his team of W&L law students.
Three years ago, Walker purchased more than a dozen buildings in downtown Buena Vista. W&L law students who signed up for Walker's year-long social entrepreneurship and real estate development class helped him acquire the properties and create marketing plans. This year's batch of students are helping Walker identify and apply for funding by writing grants and looking for tax credits, among other things.
"It is the most practical class I've ever had," 3L Austin Scieszinski said. "It's what it's like in the real world. You've got this real estate development, and you've got to figure out how you're going to get financing, where your tenant is going to come from, what your local government is doing, and whether or not the local people are going to support it."
The students' legal education is being exercised and developed in numerous ways in order to advance these projects.
"You need real legal knowledge to comb through these documents," Scieszinski said. "[You have to] meet these standards and make sure that you have the right entities and make sure that you have the right financial reporting standards, so there is a lot of legal work."
Walker's previous efforts to revitalize Roanoke met with great success. The New York Times called him "a commercial developer with an unusual civic conscience." And Scieszinski concurred, saying that Walker's strategy is different, and far more social, than the strategies of other investors.
Walker works with local people to get local businesses in place that are there for the long term; he wants to create a lasting impact on the community.  "This notion that Roanoke or Buena Vista or Lynchburg is nowhere is sort of a fallacy," Walker said in a 2011 interview. "If you have interesting people and they have a place to exercise their ideas and passions, it's place-making—where you take nothing and make it something."
Walker's student team is currently focused on getting a larger space for the local library in Buena Vista, as the current location receives a lot of foot traffic and is a hub for the community. With more space and increased programming, the library will be a catalyst for downtown revitalization. The team is also planning on turning an old hot dog stand into an urban green space.
As of Nov. 1, Walker told the City Council that he had 6 prospective owners or lessees for his properties. Specific details had not yet been finalized, but he did say that two of the six interested parties were looking to insert food and beverage businesses, while another was hoping to run an entertainment venue.
Earlier in the year, Walker and his team held a community open house, so that locals and developers alike could tour the properties. The attendance was terrific.
"It was cool to see so many people on the street," Scieszinski said. "It was like 'Ok, this can happen'."