Contact Committee Presents Former DEA Special Agents Javier Peña and Stephen Murphy Former DEA special agents and subjects of Netflix's "Narcos," Javier Peña and Stephen Murphy, will give a public talk at W&L on Sept. 30.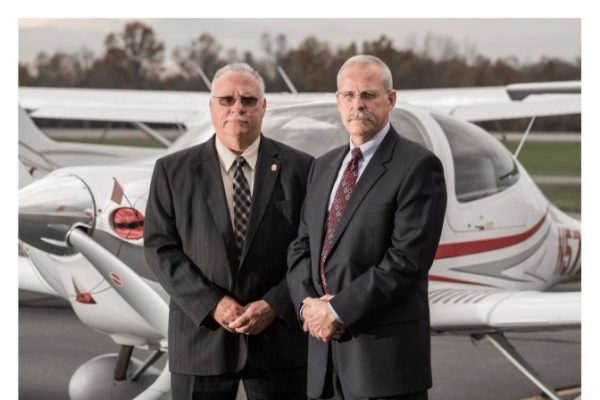 Washington and Lee University's Contact Committee will host their first in-person event this semester with a public talk featuring retired Drug Enforcement Administration (DEA) Special Agents in Charge Javier Peña and Stephen Murphy as this year's Parents and Family Weekend speakers on Sept. 30 at 7 p.m. in Keller Theater.
This event, which is free to the W&L community, requires tickets that will be made available to students and their families beginning Sept. 27. To reserve tickets, email the box office at boxoffice@wlu.edu.
Former Special Agents Peña and Murphy are responsible for the downfall of the infamous Medellín cartel kingpin Pablo Escobar. They were the lead figures in the pursuit of the world's first "narco-terrorist" who reigned as head of the Medellín cartel in the 1980s and early 1990s. This compelling journey was depicted in the Golden Globe-nominated Netflix series "Narcos."
Murphy earned a bachelor's degree in criminal justice administration from Bluefield State College. He began working in law enforcement in 1975 as a police officer in Bluefield, West Virginia, then became a special agent with the DEA in 1987. His agent assignments included Miami, Florida; Greensboro, North Carolina; and Bogotá, Colombia. Throughout his law enforcement career, Murphy received several honors and awards for outstanding performance. Some of these awards include the DEA Special Agent of the Year Award and the International Award of Honor from the International Narcotic Enforcement Officers Association, and he was the first ever non-Colombian official to be awarded the Distinguished Service Cross from the Republic of Colombia. Murphy retired in June 2013 after 37 years in law enforcement.
In 1979, Peña earned his bachelor's degree in sociology from Texas A&M International University. In 1988, he volunteered to be assigned to the DEA office in Bogotá, Colombia, where he and then-Special Agent Murphy set out to bring down Escobar. Peña is considered a subject matter expert on the Medellín Cartel and has given various presentations on it. The U.S. government recognized him with the Presidential Rank Award in 2010. This award is given to exceptional career senior executive service members and senior career employees. Peña was also honored with Colombia's highest award given to someone without a Colombian citizenship, as well as commendation awards from the DEA and the international community. After 30 years of service, he retired from the DEA as a special agent in charge in January 2014.
During their pursuit of Escobar, Peña and Murphy worked and lived with a handpicked group of Colombian National Police personnel. During their talk, they will recount the challenges they experienced in their journey to catch Escobar, and how these challenges became lessons that helped develop their teamwork, effective leadership and split-second decision making when facing extreme circumstances.