Money Matters Week Aims to Raise Class Awareness at W&L Money Matters Week, sponsored by the First-Generation Low-Income Partnership at W&L, runs Oct. 1-6.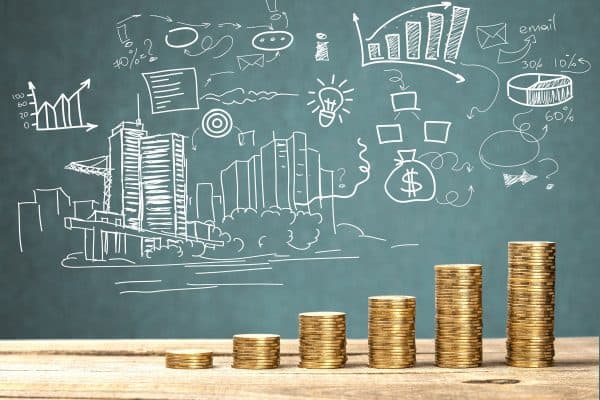 A new organization at Washington and Lee University, the First-Generation Low-Income Partnership (FLIP), has planned a week-long series of events that aims to raise class consciousness on campus, start conversations about class, and arm students with tools they can use to navigate financial and logistical hurdles during their college careers — and beyond.
Money Matters Week, which kicks off with a dinner on Sunday, Oct. 1 and wraps up Friday, Oct. 6, will include panel discussions, workshops, brainstorming sessions and a documentary screening. All of the events are free and open to the entire campus community.
FLIP founder Kiki Spiezio '18 said Money Matters Week was not planned just for first-generation students or those with low socioeconomic status. In fact, she said, the success of the program, and FLIP in general, depends on engagement from all areas of the campus community.
"We would like to see other first-generation, low-income students come out," Spiezio said, "but we would also love for people who are not to come out so we can really have some good discussions about what it means to be aware of class and other issues like that on the W&L campus."
Spiezio started FLIP this year, along with her friends Taylor Reese '19 and Edwin Castellanos '20. After writing an article for Odyssey.com, "5 Ways Washington and Lee Could Better Support Low-Income Students," Spiezio realized how many people on the W&L campus were interested in talking about the issue and making the university a more welcoming place for everyone.
With support from Student Affairs, FLIP will host the following events:
Sunday, Oct. 1:
Kick-Off Dinner
6-8 p.m., CGL Atrium
Monday, Oct. 2:
Career Navigation 101
With Career Development
3:30-4:30 p.m., Commons 214
Panel Discussion: Why Money Matters
With various professors
5:30-7 p.m., CGL Atrium
Tuesday, Oct. 3:
Investing 101
With the Williams Investment Society
3-4 p.m., Huntley 221
"W&L Thrive Guide" Brainstorm Session
Help come up with tips for first-generation, low-income
students to make the most of their college years at W&L
4:30-5:30 p.m., Commons 214
Documentary Screening: "Inequality for All"
Discussion follows, led by Professor Aly Colón and Sheila Colón
7-9:30 p.m., Hillel Multipurpose Room
Wednesday, Oct. 4:
Budgeting Workshop
With Financial Aid staff
3:30-4 p.m., Commons 114
Faculty/Staff Experience Panel
Hear from faculty and staff who were first-generation
or low-income college students themselves.
5:30-7 p.m., Stackhouse Theater
Thursday, Oct. 5:
"W&L Thrive Guide" Brainstorming Session
3-4 p.m., Commons 214
Visual Journaling Workshop
With Professor Leigh Ann Beavers
(Supplies provided; please bring a photo of yourself)
5-5:45 p.m., Wilson 3040
Student Experience Panel
6-7:30 p.m., Sci A214
UNTOLD Storytelling
The theme of the evening will be related to money matters.
8 p.m., Commons Living Room
Friday, Oct. 6:
Visual Journaling Workshop
12:30-1:15 p.m., Wilson 3040
Save
Save
Save