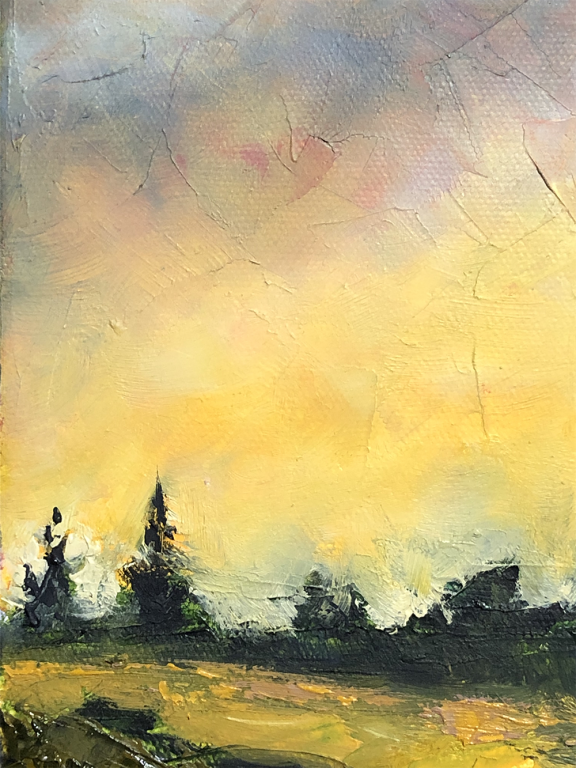 New Exhibit by Nick Alexander on View at McCarthy Gallery
"When It Breaks," oil paintings on canvas by Nick Alexander, is on display at the McCarthy Gallery in Holekamp Hall at Washington and Lee University now through May 31, 2020.
An opening reception, free and open to the public, will be held on Mon., Jan. 27 at 5:30 p.m. in the gallery.
The exhibition showcases various landscapes Alexander painted over the last 18 months that were influenced by changing light, sky, and horizon. "When It Breaks" speaks to the solace and momentary relief that painting has provided him during several "breaking points" that have accompanied his journey throughout the last 10 years.
Alexander has a Bachelor of Fine Arts degree and a K-12 art education certification from James Madison University. He earned his master's degree from Eastern Virginia Medical School in art therapy and counseling.
Alexander grew up in Augusta County, moved to the Hampton Roads area for a time, and now lives in Lexington with his wife and two sons.
This exhibit is sponsored by the Williams School of Commerce, Economics, and Politics. The McCarthy Gallery is open Monday to Friday from 8:30 a.m. to 5 p.m.