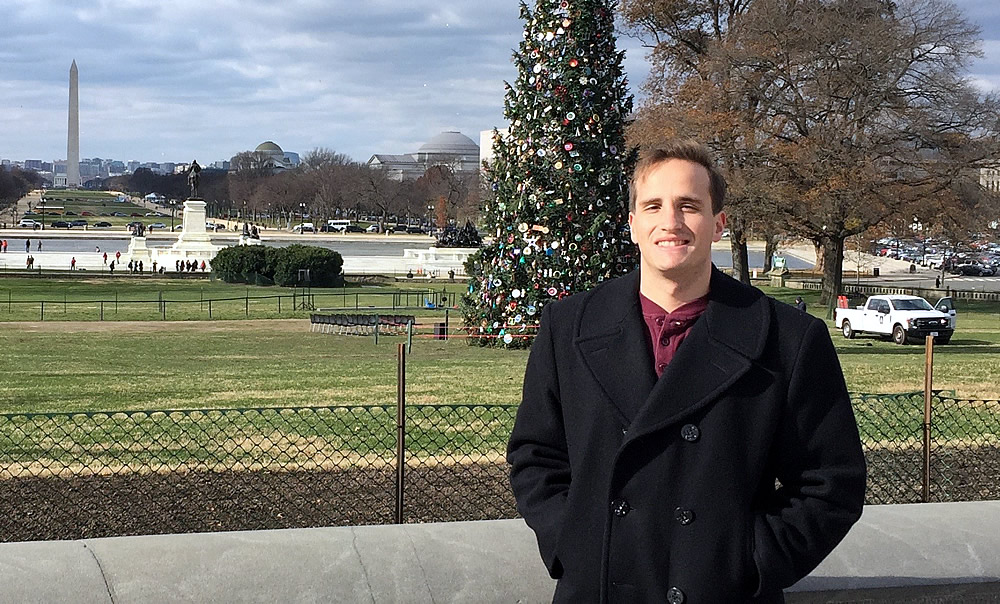 Semester in DC: Michael DiBiagio '19L at the SEC
Michael DiBiagio '19L grew up in Baltimore, Maryland and attended the University of Maryland, College Park, where he was an English and Government and Politics double major. During his time at W&L, he has been involved in various Moot Court Competitions and competed in external competitions on behalf of the school. He also founded the W&L Business and Law Association, a group for students interested in corporate and business regulatory work. During the summers of 2017 and 2018, he  interned at the U.S. District Court for the District of Maryland in Baltimore and JPMorgan Chase in New York City, respectively. Following graduation, he will return to JPMorgan Chase in New York City and will be working in a business regulatory practice with a planned focus on securities compliance.
The goal of externships should be to introduce a student to the substantive work of a certain area of law as well as to the people who work in that area of law. The DC program does just that; it offers the ability to substantively learn about an area of law you are interested while allowing you to build a professional network within that area of law. This quality is what makes the DC program a great externship opportunity at W&L.
In my case, I was able to intern at the U.S. Securities and Exchange Commission and engage with securities law material and meet people who work in the industry. For someone who is interested in practicing securities law, this was an invaluable experience. Working full time and living in DC granted me the opportunity to immerse myself in the work I was assigned and form a network of securities law professionals. Furthermore, working at the SEC, the most influential and respected regulator in the space, substantially boosted the pedigree of my resume and will open up a significant number of opportunities.
Aside from the professional gain, living in DC for a semester grants you the ability to live in and enjoy a vibrant and exciting city. While I did miss Lexington and my classmates at W&L, I feel that the professional knowledge and contacts that I only could have gained through the DC program assure me that I made the right choice to participate in the program. In one semester, I was able to gain a strong understanding of an area of securities law while also meeting people who can help advance my career either directly or through professional guidance. In sum, the DC program offers the opportunity to gain unrivaled professional advancement while also having fun.