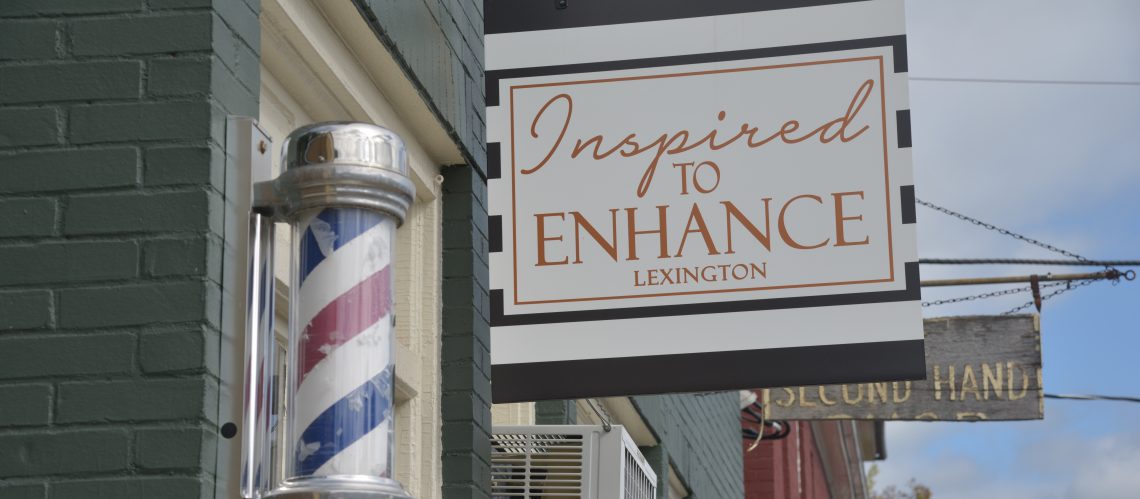 Starting Up W&L Law students help launch local businesses.
Licensing. Zoning. Trademarks. Liability. It can be a lot for individuals to manage when looking to start a new business. But thanks to a unique partnership between students at W&L Law, the law firm Vinson and Elkins, and the Walker Program, aspiring business owners can access the legal support they need to build their dream on a strong base.
Launched in 2020, the Walker Program is a local community initiative that helps jumpstart businesses owned by people of color in Lexington, Buena Vista, and Rockbridge County, VA. The program provides free business training, grant funding, and ongoing support to individuals who want to start or grow a business in the area.
Carliss Chatman, an associate professor at W&L Law and corporate law expert, serves on the Walker Program advisory board and provides the legal component of the business training. She was also an associate with Vinson and Elkins (V&E) during her practice career and used those connections to turn her Mergers and Acquisitions (M&A) class into an actual practice experience for her students.
Chatman's class includes a practice simulation component where students follow the life of an M&A transaction from client intake through initial transaction development, drafting and negotiating documents, researching and advising the client on key issues that arise in the transaction, and post- closing dispute resolution. For the actual practice component, students work in teams and are assigned to assist Walker Program businesses at various stages of development.
"Students are working on foundation documents, researching liability and zoning issues, anything the business needs to be set up properly," says Chatman.
Each student group is paired with a V&E attorney who advises them on legal issues. Students prepare memos for their attorney supervisor, who also reviews their work product before it goes out to a client. Among the supervising attorneys is Caroline Bailey, who graduated from the Williams School at W&L in 2011 and is married to law alumnus Jim Bailey '13L. She says it is a special privilege to work with law students to help businesses thrive in a place that holds so much meaning for her. She also thinks students in the class are getting excellent experience for their professional careers.
"The practical nature of the work the students are doing, and the human connection between the students and the business owners, cannot be replicated in a traditional classroom setting," says Bailey. "There is no rubric identifying what issues the students should be flagging. They are required to think outside of the textbook, which is an experience that is truly hands-on from start to finish."
This was echoed by Trey Smith '22L, who is participating in the class. His team is working with several entrepreneurs in the very early stages of development as well as a salon owner who is expanding her Lexington-based business to Buena Vista and Roanoke.
"With casebooks or exams, the facts are presented to you, but with real people you have to ask the right questions to extract the information you need to help solve their problem" says Smith, who has also learned to adjust his expectations for how quickly things can be accomplished.
"As law students we are typically in a huge rush to get things done, but the tempo of working with real clients is different," he says. "They have families and responsibilities, so you have to make good use of the limited time the client has."
In its short life, the Walker Program has helped open or expand seven businesses in Lexington, and all are still going strong today. The organization is now evaluating another round of business proposals for funding, and Chatman is looking for more ways to involve her students with the effort, including having them lead the legal component of the business training.
"The hard reality is that clients don't behave the way we read in a casebook, and that's why lawyers exist," said Chatman. "Our students are learning that their expertise is important."