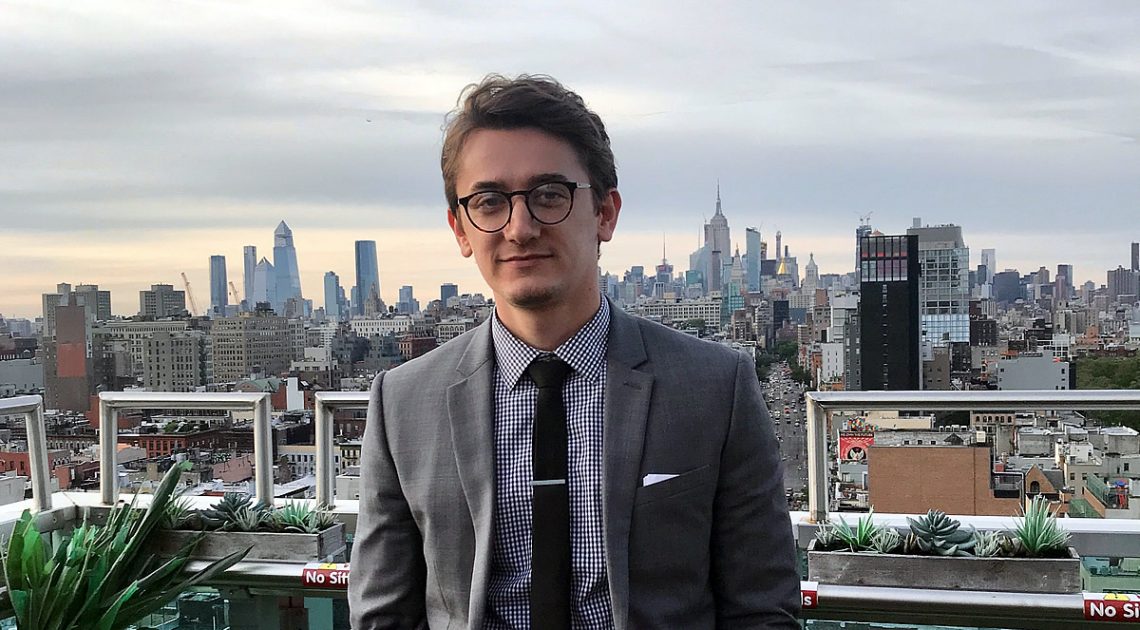 Taking on Big Challenges Thanks to his first year writing courses, 2L Karlo Goronja was able to make real contributions during his summer internship with the DOJ Executive Office for Immigration Review.
Karlo Goronja is a rising 2L. He graduated from Virginia Commonwealth University. He spent his summer as a judicial intern with the DOJ Executive Office for Immigration Review at the New York City immigration court.
Describe your work experience.
Most of my time was spent researching interesting topics and writing decisions, memos, and responses to motions for various judges.  I worked side-by-side with law clerks and received valuable feedback on all of my assignments. I had the opportunity to observe several proceedings and see the inner workings of an incredibly busy court.
What were some skills you developed this summer?
My writing skills definitely improved. Writing for multiple judges required me to pay close attention to detail and to adjust my writing style accordingly. Additionally, I had the chance to read countless filings from attorneys and observe them in court, giving me a perspective on what good (and bad) lawyering looks like.
What classes or experiences were useful in preparing you for the summer work?
Legal writing and research were essential, and I'd like to thank Professors Houck and Runge for putting me in a position to be able to contribute in an actual workplace. Administrative law came in handy as well, since immigration proceedings are administrative hearings.
What surprised you about the work you did this summer?
I was surprised at the level of trust put in me and even more so that my work received praise. Going into an internship after only one year of law school, I feared that I could only make a minimal contribution, or even worse make some big mistake. I ended up successfully taking on some big challenges and being more prepared for them than I realized.
What was your favorite aspect of this summer work experience?
Everyone I worked with truly cared about my development and happiness. At such a large court that is notoriously busy, it would be very easy to treat an intern as an afterthought, and that was far from the case. My opinion was valued, and I had real responsibility.
Has this experience helped you figure out post graduate plans, and if so, how?
This experience confirmed my interest in litigation. Additionally, I always had a desire to do immigration-related work at some point in my career, and this experience solidified that.
How do you think this experience will shape the rest of your time at W&L Law?
I think I will be very prepared to take on any writing-intensive class. This Fall, I am taking statutory interpretation, complex litigation, and writing for a journal, and I feel confident about my ability to do well after my experience this summer.