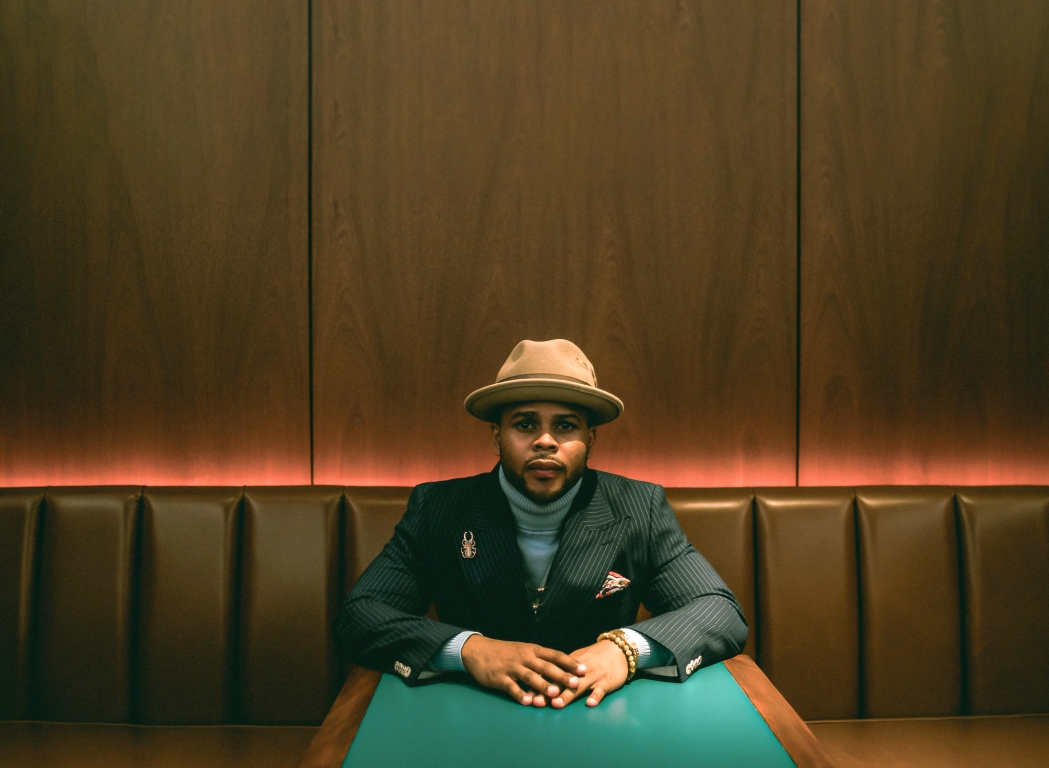 The Art of: Laying Down a Track Kenny Sharp '12 is a singer/songwriter and owner of Brown Liquor Music.
For a singer/songwriter, what comes first — the lyrics or melody? Words matter to Kenny Sharp '12 (previously Sharpless), which makes a lot of sense for someone who started out as a rapper and percussionist interested in constructing beats.
But he conceded, "The most important part of any song is the melody. Why? Because that's what everyone will remember first. If a song doesn't have a catchy melody, the words will get lost. With that said, I often start with the lyrics, something scribbled down on a piece of paper."
Over the last few years, Sharp has steadily honed his artistic career, building a platform to showcase his talents. As he developed his songwriting skills, he drew inspiration from some of the great Southern musicians like Otis Redding, Johnny Cash and Sam Cooke. "I found my voice through them. That's such a big moment for an artist, you know?"
His company, Brown Liquor Music (brownliquormusic.live), evokes authenticity, storytelling, heritage and love. "Everyone likes to drink a good whiskey to certain songs," said Sharp.
"They just go together. I have a lot of different elements in my music. I love blues, Ilove rap, I love country, anything jazz. It's all right there."
An early music video "Renege" illustrates the perfect harmony of image, wordsand sound that capture his artistic vision. A good old-fashioned ballad about heartbreak, Sharp not only composed the song and music, but also acted in and directed the video.
Living in Nashville, working local gigs — and further afield in Miami and Los Angeles — has put Sharp before the movers and shakers in the industry. He signed a publishing deal with Dr. Luke's Prescription Songs and has written for Benny Mayne, LunchMoney Lewis and others populating Nashville's pop-country world. He's opened for Citizen Cope, Wale, the Chuck Brown Band and WPGC 95.5 FM "For Sisters Only" and has scored several sync placements on "Grey's Anatomy," as well as a writing credit on the lead single for Durand Jones & The Indications.
Although being in the right place at the right time helped, he believes that "the harder you work, the luckier you are" is a more accurate description of his upward trajectory.
It also doesn't hurt to have a golden voice, a cool cat image and a way with words.