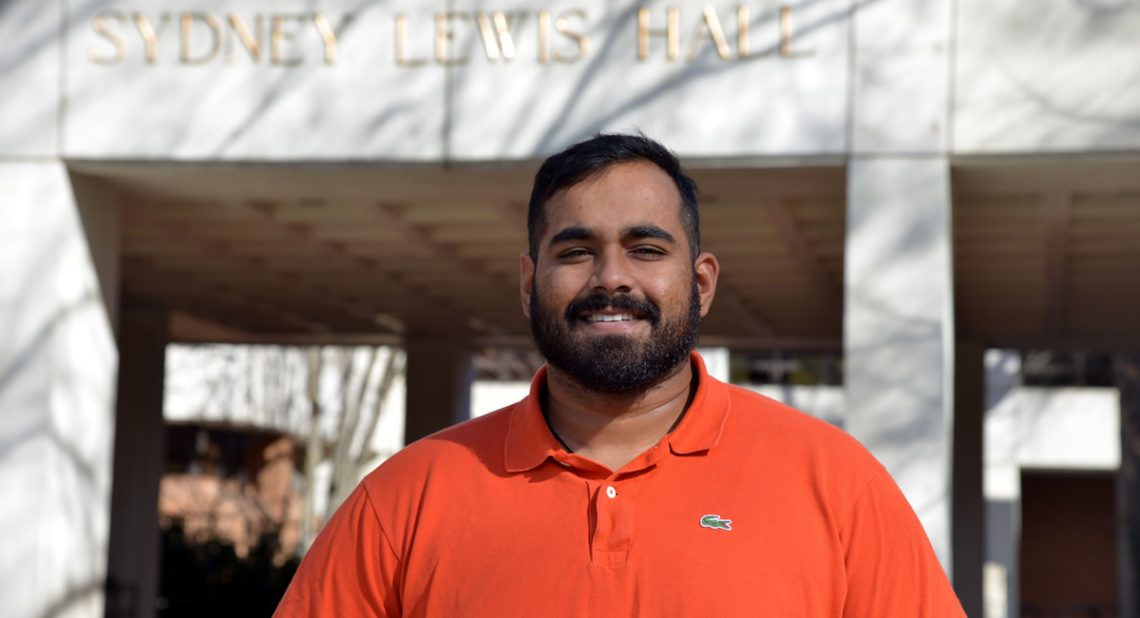 The Environmental and Natural Resources Division of the DOJ Bapi Bikkani '20L reflects on his semester working on environmental law issues in Washington, D.C.
Bapi Bikkani is a third year law student from Franklin Lakes, NJ. He received his undergraduate degree from Roger Williams University. After graduation, he will be clerking for a state judge in New Jersey.
During the 2019 Fall Semester I did a full-time internship with the Environment and Natural Resources Division (ENRD) of the Department of Justice in Washington, D.C. ENRD litigates a variety of federal environmental cases, ranging from criminal trafficking of wildlife products to defending the federal government's actions pertaining to the environment. My section primarily dealt with defending the United States against "takings" lawsuits.
Initially, I hoped to intern with ENRD during the 2019 summer; however, the government shutdown occurred in the midst of my interview process, leading me to accept another offer. After the shutdown, ENRD reached out to me with an offer and I requested a 2019 Fall position instead of a position for that summer. ENRD agreed, and I was later accepted into W&L Law's D.C. externship program.
Spending an entire semester working full-time was one of the most rewarding experiences that I have had in law school. My section often dealt with highly nuanced and discrete legal research issues, which would lead to days of research on topics that had never been adjudicated before. With the research I was able to conduct, I would then write the relevant section of the brief. Such an exercise forces you to craft a clever argument, because there's no legal precedent that is precisely on point. As any law student can imagine, it's a great feeling when the legal issue you briefed gets submitted to the court. My legal research and writing skills improved greatly as a result of this real-world experience.
As an intern, I was also tasked with mooting attorneys to help them prepare for oral arguments. This experience showed me that preparing for oral arguments is a never-ending learning process, which still applies to litigators at every level. It also gave me the opportunity to meet and learn from legendary DOJ litigators handling high profile cases, such as the Keystone Pipeline case.
Participating in the D.C. program also gave me an opportunity to learn about the best avenues for securing a job at the DOJ. The hiring committee members discussed the types of personalities and work experience they look for when hiring new attorneys. This advice caused me to re-think some of my post-graduation plans in order to better conform to the preferences of the DOJ.