W&L Faculty Recital Presents 'Winterreise' The faculty recital is scheduled for Oct. 30 at 3 p.m. in Wilson Concert Hall.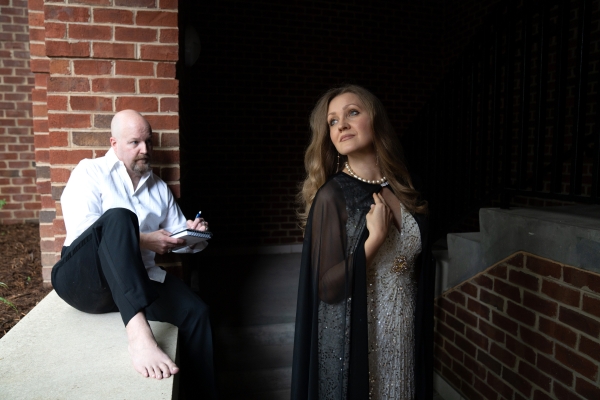 Washington and Lee University presents a faculty recital with pianist Anna Billias and tenor Scott Williamson on Sunday, Oct. 30 at 3 p.m. Performed at Wilson Concert Hall, the duo will present Franz Schubert's epic song-cycle, "Winterreise." Tickets are not required.
One of the last major works Schubert composed before his death at age 31, "Winterreise" is a landmark of the art song repertoire. Billias and Williamson will present the 24-song cycle as a staged drama.
"'Winterreise' is like a monodrama, and it unfolds as an interior monologue in 24 songs," Williamson said. "This new staging finds the artist alone in the studio, busy with a creative project while processing raw grief. Along with Caspar David Friedrich's landscape paintings and Edgar Allan Poe's poetry, I was inspired by the work of Samuel Beckett and John Cage. Certain elements of the production are predetermined, and others left to chance."