W&L Hosts 16th National Symposium of Theater and Performance Arts in Academe  Highlights include presentations from scholars from around the world, staged readings and keynote speaker Martha Kebalo, a UN representative for the World Federation of Ukrainian Women's Organizations.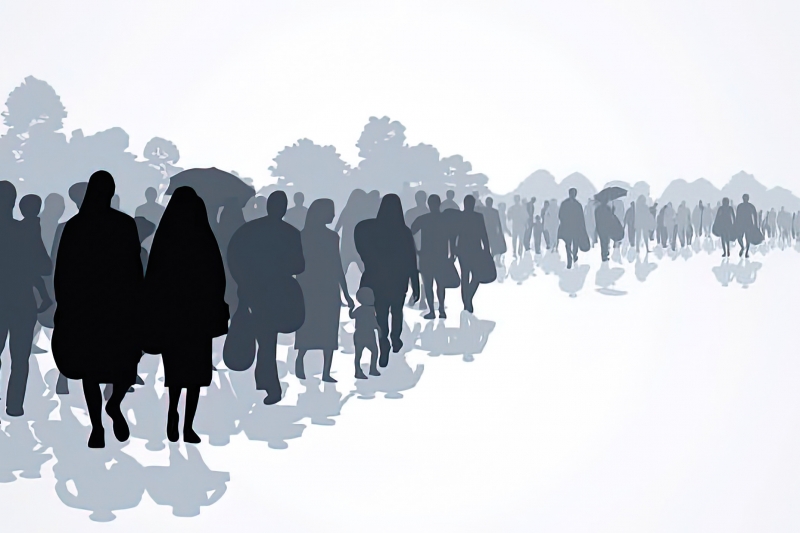 Washington and Lee University will welcome scholars and artists to campus for its 16th National Symposium of Theater and Performance Arts in Academe on March 31 – April 1.
The symposium is co-organized by Hulya Dogan, visiting assistant professor of anthropology at W&L, and Domnica Radulescu, founding director of the symposium and professor of comparative literature at W&L.
The lectures and staged readings are free and open to the public, and the event will also be available to watch via Zoom. Registration is required to attend the symposium and can be accessed online here.
"This is the first symposium at W&L focused entirely on women's artistic, intellectual and cultural products and on urgent issues of equality and social justice," said Radulescu. "The presentations also tie into the atrocious war waged against Ukrainians by the Russian Federation.
"Among our guest speakers, we are particularly excited to have Martha Kebalo, main representative to the UN, World Federation of Ukrainian Women's Organizations, and the award-winning Francophone writer of Congolese and Romanian origin Annie Lulu," added Radulescu. Those two speakers will join the symposium through Zoom.
On March 31 at 5 p.m. in Hillel's Multipurpose Room, Jorge Gomez '25, Noelia Herrera '22, Manuela Zapata '24, Sofia Zarazua '25 will star in staged readings of "Crossings: A Play of Immigrant Voices" and "Exile Is My Home: A Sci-fi Immigrant Fairy Tale" both by Domnica Radulescu. That presentation will be followed by "Grains of Hope: Refugee Experiences in Contemporary America" by Stephanie Sandberg, assistant professor of theater, and performed by Estrella Burks-Parra '23 and Mariah Scott '25.
This symposium is sponsored by the Office of the Dean of the College, the Glasgow Endowment for the Arts, the Women, Gender, and Sexuality Studies Program, the Lectures Fund and the Office of the Provost, and the Medieval Renaissance Studies Program.
Masking is optional in indoor performance spaces on W&L's campus.
Schedule of Events
Thursday, March 31 • Hillel House, Multipurpose Room
9:15-9:30 a.m.: Welcome and opening remarks by Genelle Gertz, associate dean of the College for Strategic Initiatives and Thomas H Broadus, Jr. Professor of English, and Domnica Radulescu
9:30-10:15 a.m.: Roxana Cazan, poet and visiting lecturer, University of Oklahoma
"Tethered to the Unexpected: How Grief and Guilt Enhance Women's Affective Labor in a Post-Communist, Immigrant Context"
10:15-11 a.m.: Martha Kebalo, main representative to UN, World Federation of Ukrainian Women's Organizations, and Olena Maslyukivska, associate professor at the Department of Environmental Studies of the National University of Kyiv-Mohyla Academy in Kyiv, Ukraine
"War in Ukraine is a Crisis for Women and Girls and Wartime environmental degradation impact on women and children in Ukraine"
"
11:15-noon: Cristiana Grigore, founding director of the Roma People's Project, Columbia University
"Roma Agency: from Objectification to Representation in Cultural Spaces"
12-12:45 p.m.: Alexandra Coller, associate professor of Italian, Lehman College
"Early Modern Italian Women Writers and Pastoral Drama: An Incipient Female-Authored Tradition"
12:45-1:30 p.m.: Lunch
1:30-2:15 p.m.: Alina Stefanescu, poet and essayist
"The Daughters and Wives of Dictators: Subjecting the Statue of Stalin's Wife"
2:15-3 p.m.: "Cristina A. Bejan, writer and playwright, Metropolitan State University of Denver
"DISTRICTLAND: From Joke to Stage to Screen, a Romanian-American DC Dream"
5-7 p.m. • Hillel Multipurpose Room
"Grains of Hope: Refugee Experiences in Contemporary America," by Stephanie Sandberg, assistant professor of theater at W&L. Performed by Estrella Burks-Parra and Mariah Scott
"Crossings: A Play of Immigrant Voices and Exile Is My Home. A Sci-fi Immigrant Fairy Tale" by Domnica Radulescu. Performed by Jorge Gomez, Noelia Herrera, Manuela Zapata, Sofia Zarazua, Cristina Bejan and Alina Stefanescu
Friday, April 1 • The Reeves Center
10-10:45 a.m.: Annie Lulu, poet and novelist, Paris, France
"Ciricli ando sunó (Bird in a dream): A journey with Romani Female Poets of the 20th century"
11-11:45 a.m.: Henryatta L. Ballah, assistant professor of history at W&L
"Will the Real Feminist Please Stand Up: African Feminisms within a Transnational Context"
12-1 p.m.: Lunch
1:30-2:30 p.m.: Roundtable with all participants. Moderated by Hulya Dogan
2:30- 3:15 p.m. Tour of Sharon Norwood exhibit in Watson Galleries