W&L Jazz Ensemble Presents Fall Showcase The student ensemble will be joined by the Vosbein Magee Big Band in their Nov. 9 performance.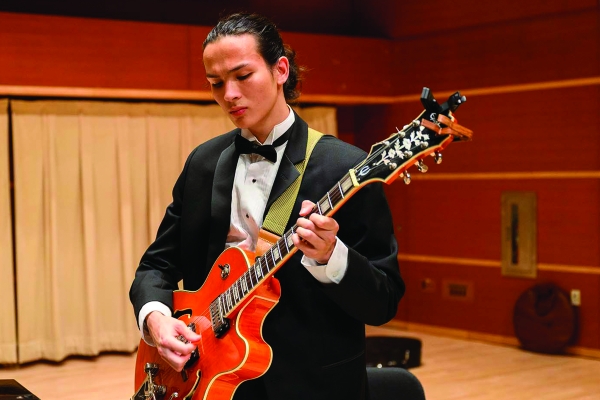 Join the Washington and Lee University Jazz Ensemble for their fall showcase, featuring the Vosbein Magee Big Band, on Nov. 9 at 8 p.m. in Wilson Concert Hall in the Lenfest Center for the Performing Arts.
The performance is free and open to the public and no tickets are required. The event will also be streamed online at livestream.com/wlu.
The Jazz Ensemble's artistry will be on full display, as they explore intricate ensemble work and inventive improvisations. While a variety of styles will be presented, big-band jazz remains at the core of their sound.
The Vosbein Magee Big Band will take the stage following intermission, returning to the W&L stage with a set primarily written and arranged by band members. Formed by composer Terry Vosbein and trumpet virtuoso Chris Magee in 2015, the Lexington-based band is comprised of regional musicians who are all masters of their craft. They perform annually at summer festivals and recorded their debut album at W&L in 2019.