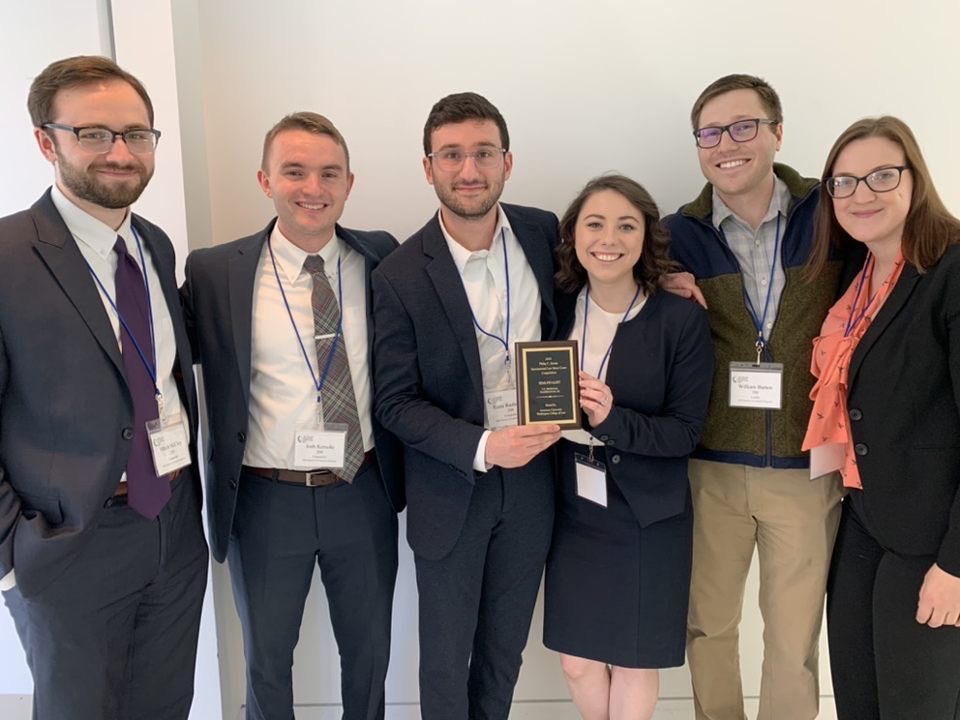 W&L Law Teams Reach Semifinals in Jessup International Law Moot Court Competition Hundreds of teams participate each year in this competition focused on a dispute between nations.
Josh Keruski '21L, Rami Abdallah Rashmawi '21L, Mitch McCloy '21L, Sophie Rogers Churchill '21L, Joe Barton '20L, and Molly Smarr '20L were semifinalists in the Mid-Atlantic Regional Philip C. Jessup International Law Moot Court Competition in D.C. Hundreds of teams participate each year.
The teams received a problem involving four hotly contested issues in international law. Some of the topics included succession to treaties, autonomous weapons, the imposition of tariffs, and head of state immunity from criminal arrest and prosecution, McCloy said.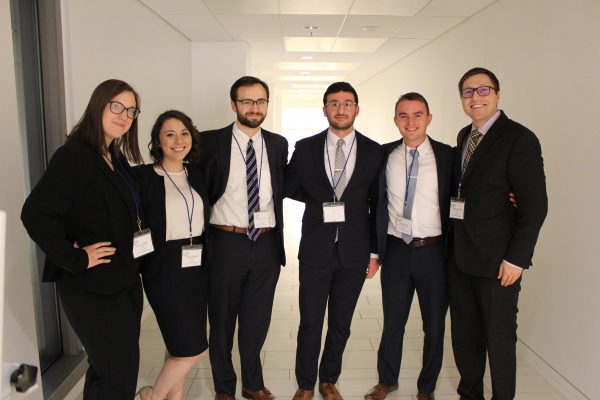 The W&L teams competed against student groups from Georgetown, UVA, and American University law schools, institutions that are home to some of the best Jessup teams in the country.
In the quarterfinal, Rashmawi and Rogers-Churchill pulled off a huge upset against UVA, who was the #2 seed in the competition.
In the semifinal, Keruski and McCloy lost against the #1 seed, American University. That team went on to win the Regional competition as it had in years past.
"In short, we were thrilled about how things turned out," McCloy said. "Joe and Molly resurrected W&L's Jessup team last year, and now, out of nowhere, W&L is a tough team that other teams have to watch out for!"
If you know a W&L student who has done great, accolade-worthy things, tell us about them! Nominate them for an accolade.