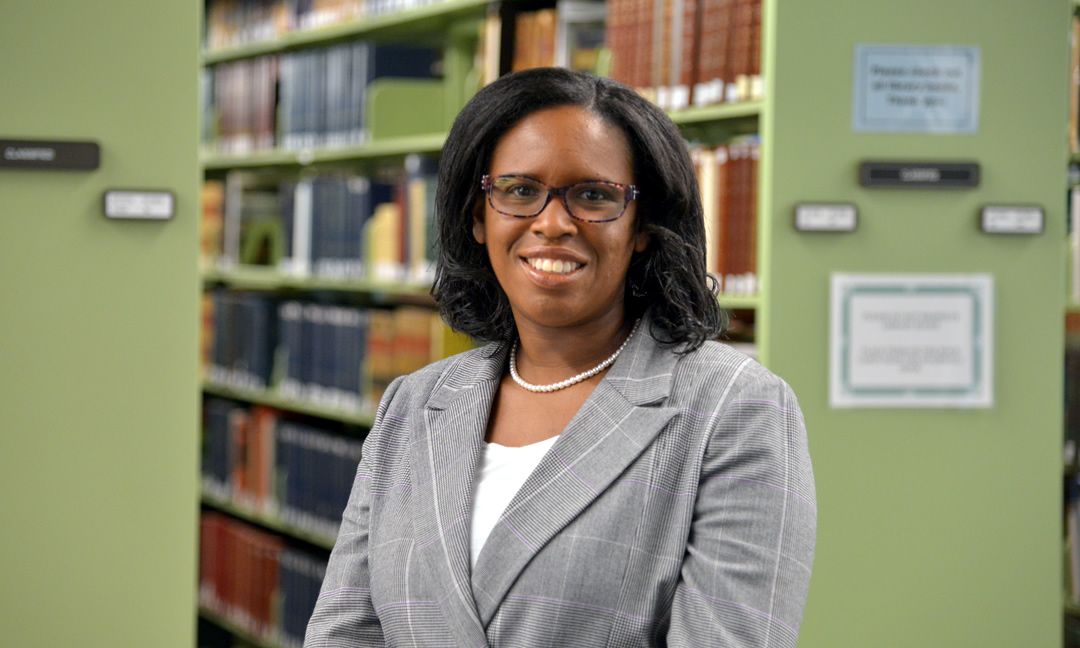 W&L Law Welcomes Assistant Director to Office of Career Strategy
Freda Coleman-Jackson has joined the Office of Career Strategy (OCS) at Washington and Lee University School of Law as assistant director.
Coleman-Jackson will be spending the majority of her time working with and counseling students with a focus on public interest and government-related opportunities.  She will also be assisting with student and employer outreach and working with OCS in its partnerships with student organizations.
"Freda has a great breadth of experience in working with law school students in a variety of capacities, as well as advising and consulting in the private sector," said Cliff Jarrett '91L, Assistant Dean of Career Strategy. "What excites me even more is how Freda's positivity, energy and enthusiasm are contagious. I can't wait for our students, alumni and everyone else associated with the W&L Law community to get to know her."
Freda has experience working in law school admissions, student affairs and career services at several institutions, including Indiana University Maurer School of Law, Barry University School of law, and Florida A&M University College of Law. Most recently, Coleman-Jackson operated a career consulting business working to help prepare recent graduates for the job market.
"I am excited to join the W&L Law community as a member of the OCS team," said Coleman-Jackson.  "W&L Law students are exceptional, and I am committed to helping them achieve their career goals."
Originally from Florida, Coleman-Jackson completed her undergraduate degree at Florida A&M and received a Masters from the University of Florida. She earned her J.D. from Mercer University and is currently finishing her Doctorate in Higher Education and Student Affairs through Indiana University.