W&L Presents Annual Institute for Honor Symposium March 4-5 This year's symposium will address "The Civil War and the Ethics of Loyalty."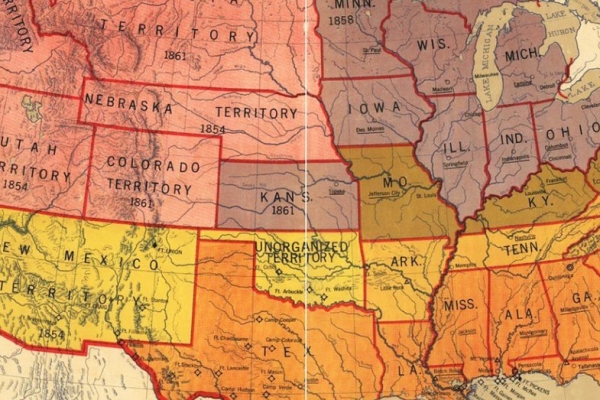 The annual Institute for Honor Symposium, this year titled "The Civil War and the Ethics of Loyalty," will take place Friday, March 4 and Saturday, March 5. Registration is required and is available to access online at go.wlu.edu/IFH.
The keynote address, which is on March 4 at 4 p.m. in the University Chapel, will be delivered by Elizabeth R. Varon, the Langbourne M. Williams Professor of American History at the University of Virginia and a member of the executive council of U.Va.'s John L. Nau III Center for Civil War History. Varon's talk, which is free and open to the public, is titled "Southern Dissent and Amnesty: The Civil War Ethics of Loyalty."
The symposium will also host three exciting speakers who will contribute to the collective understanding of the mid-19th century by examining the issue of allegiance and its many variegated layers. Speakers include Barton Myers, Class of 1960 Professor of Ethics and History at W&L; Ricardo A. Herrera, professor of military history at the School of Advanced Military Studies, U.S. Army Command and General Staff College; and Hilary N. Green, associate professor of history in the Department of Gender and Race Studies and co-program director of the African American Studies program at the University of Alabama.
Each presenter will reexamine the most divisive period in our country's history by offering new perspectives to our growing understanding of the diverse landscape of wartime loyalty.
The difficult personal and professional decisions that drove historical figures as they considered liberation, union, secession, freedom and independence can all be better understood by reframing the discussion around the questions of allegiance during a time of great national discord.
See the entire schedule of events online at go.wlu.edu/IFH-events.
Established in 2000 at Washington and Lee by a generous endowment from the Class of 1960, the Institute for Honor includes an array of initiatives and specific programs designed to promote the understanding and practice of honor as an indispensable element of society. The Institute for Honor Symposium is dedicated to the advocacy of honor as the core value in personal, professional, business and community relations. For more information or to register for the entire program, please contact lifelong@wlu.edu or call 540-458-8916.