W&L Presents DeLaney Center's Film Series The first From Screen to Square event will take place on Monday, Nov. 7.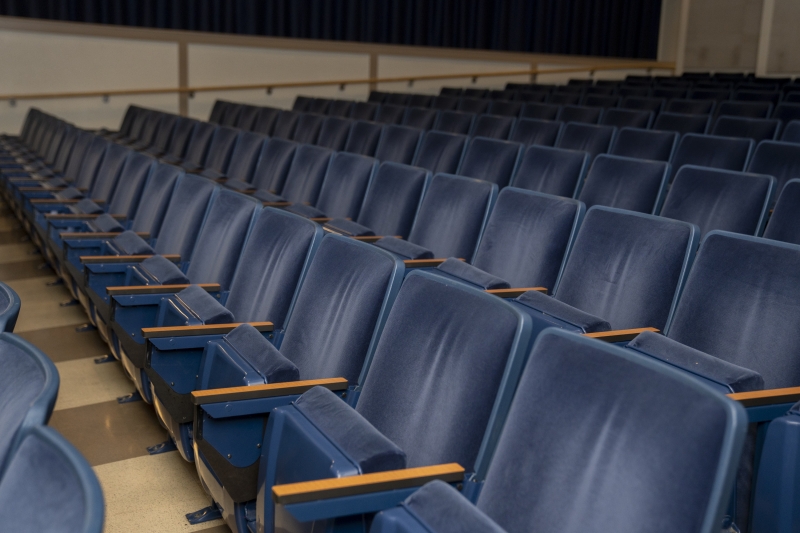 Hollywood has presented many stories about desegregation. During the 2022-23 academic year, Washington and Lee University's DeLaney Center will bring an audience together to view films and discuss its depictions in a variety of cinematic contexts.
The first installment of the From Screen to Square film series will be held Monday, Nov. 7 from 6-9 p.m. in Stackhouse Theater, located inside Elrod Commons. The DeLaney Center will present a screening of "Remember the Titans" followed by a panel-led discussion on integration and ongoing racial issues in athletics. This event is free and open to the public.
The panelists for the first event include Jimmie Mack Johnson III '20, assistant professor of physical education and assistant football coach; former Washington and Lee basketball player Eugene Perry '75, '78L; and Beau Dudley '74, '79L, senior advisor to University Advancement.
Subsequent films in the series will include "Hidden Figures," "Loving" and "The Best of Enemies." A panel discussion will follow each film.
The DeLaney Center is an interdisciplinary academic forum that promotes teaching and research on race and Southern identity. Visit the DeLaney Center website at my.wlu.edu/delaney-center for updates on subsequent film screenings and other programming.