W&L Presents Five-Star Festival Midterm Election Preview The talk is free and open to the public and the discussion will also be streamed live.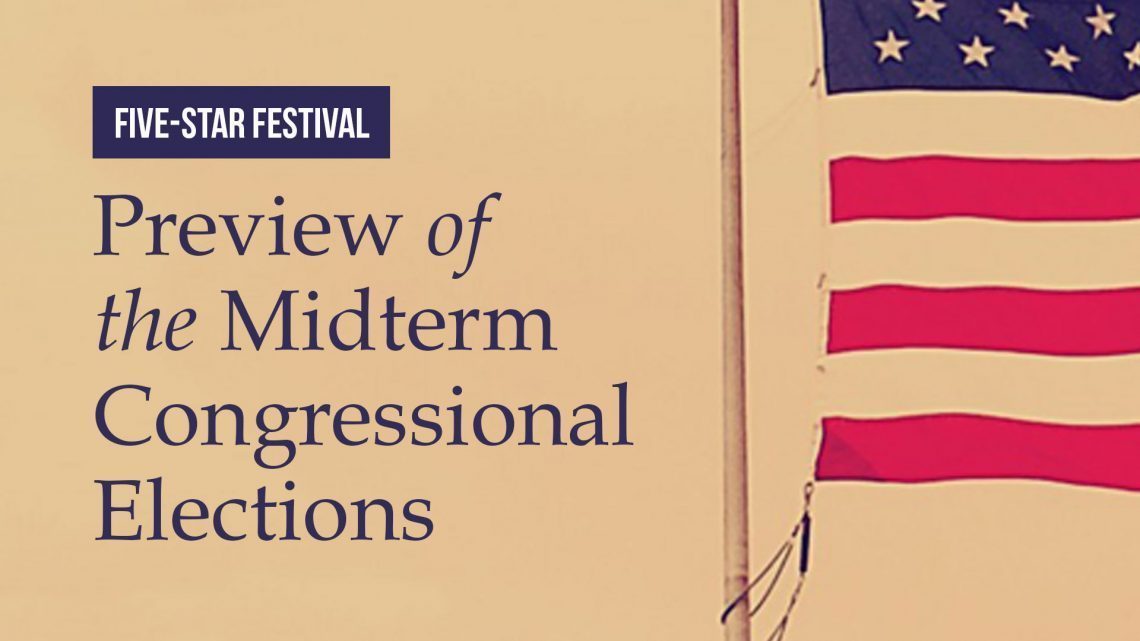 Brian Alexander, Washington and Lee University assistant professor of politics, and Terry Cooper, a political consultant with Cooper Research, will give a preview of the midterm elections on Nov. 2 at 11 a.m. in Stackhouse Theater on the W&L campus.
Their talk is free and open to the public and the discussion will also be streamed live here.
Cooper is a native of Charlottesville, Virginia, and a graduate of Princeton University and the University of Virginia School of Law, where he was research editor of the Virginia Law Review. He practiced law before forming his political consulting firm, Terry Cooper Political Research, in 1982.
A former Republican campaign consultant, Cooper was a part of many local and statewide campaigns in all 50 states. Now a political analyst, Cooper bases his opinions on well-known and lesser-known events and developments with the potential to impact election dynamics.
Alexander teaches courses in U.S. government and international relations, combining nearly 20 years' of professional experience in government and politics with research and academic study. Alexander's research focuses on U.S. Congress and areas such as legislative norms, parliamentary procedure and bicameral relations.
Alexander completed his doctorate in political science at George Mason University in 2015, where he was an award-winning instructor of political science, and he holds a master's degree from the University of Cincinnati and a bachelor's of philosophy from the School of Interdisciplinary Studies at Miami University.