W&L's Staniar Gallery Presents Fall 2022 Programs and Exhibitions The first of three fall exhibitions at Washington and Lee University's Staniar Gallery is now open to the public.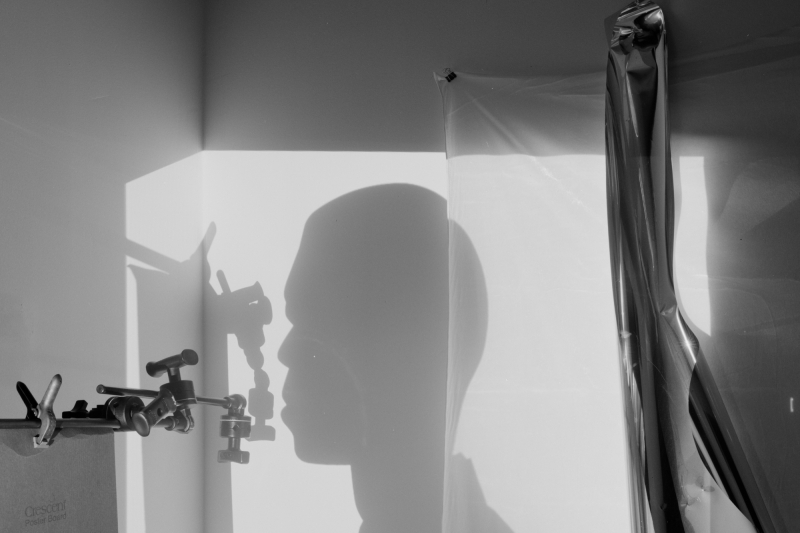 Staniar Gallery's first fall exhibition, "Black Alchemy: if this one thing is true – Redux," opened to the public on Monday, Sept. 5 and will run through Oct. 5. An opening reception and lecture is scheduled for Tuesday, Sept. 20 at 5:30 p.m.
The exhibition focuses on the work of Arkansas-based artist and educator Aaron Turner. Turner uses photography as a transformative process to understand the ideas of home and resilience in the Arkansas and Mississippi Deltas. His exhibition features photographic still-life studies — taken with a large format view camera — that are reflections on identity, history, blackness as material and abstraction.
Turner received master's degrees from Ohio University and Mason Gross School of the Arts, Rutgers University. Recent recognition of his work includes an Artist 360 Mid-America Arts Alliance Grant, the 2021 Houston Center for Photography Fellowship, a 2021 Creators Lab Photo Fund award from Google's Creator Labs & the Aperture Foundation, and 2022 Darryl Chappell Foundation photographer-in-residence at Ogden Museum of Southern Art.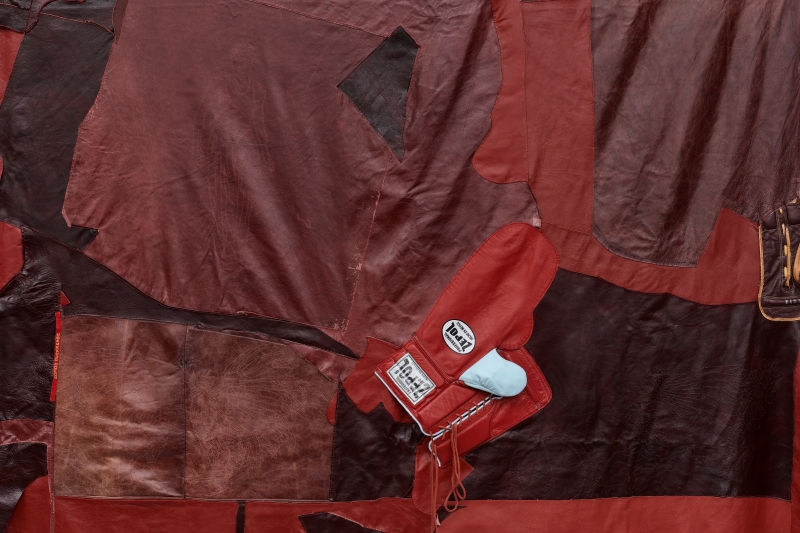 Later this fall, "Distorted Myths" — featuring the work of artist Esteban Ramón Pérez — opens on Oct. 10 and will be on display through Nov. 2.
In his interdisciplinary works, Pérez often incorporates materials such as leather and embroidery, paying homage to his experience growing up in his father's upholstery shop. Drawing on his West Coast Chicanx experience, his practice can be seen as an expression of rasquache aesthetics, which is an approach to art making based on a theory developed by Tomas Ybarra-Frausto that explores "an underdog perspective, a view from los de abajo [from below]."
Pérez describes his work as "an interrogation and excavation of my subjective memory, spirituality, fragmented history and social political reality." His art has been featured in numerous group exhibitions, including shows at Lehmann Maupin, Charles Moffett, Calderón, and James Cohan in New York City; the Japanese American Cultural and Community Center and the Mistake Room in Los Angeles; the Art Gallery, Eastern Connecticut State University in Willimantic, Connecticut, among others.
Marcela Guerrero — the Jennifer Rubio Associate Curator at the Whitney Museum of American Art, New York — will join Pérez for a public conversation about his work on Tuesday, Oct. 25 at 5 p.m. with a reception to follow. This event is the annual Pamela H. Simpson Lecture. The Pamela H. Simpson Endowment for Art, established in 2011, is a permanently endowed fund to support the hosting of distinguished academics and professional visitors to campus to work directly with students and faculty in Washington and Lee's Department of Art and Art History. Simpson served on the W&L faculty for 38 years. She was the first female tenure-track professor at the university and the first female professor to receive an endowed chair at W&L.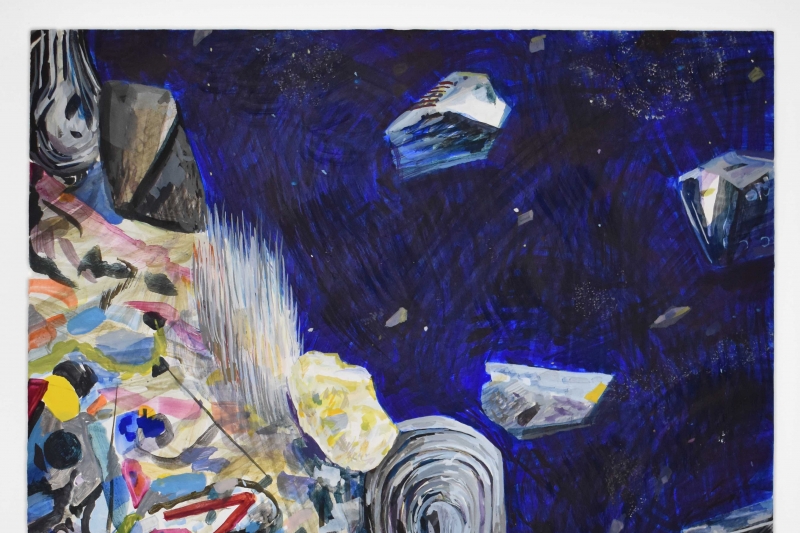 The third fall exhibition, "Terra Ignota: Land Unknown," explores the art of Amanda Lechner and will be on display from Nov. 7 through Dec. 9. The artist's lecture will be held on Tuesday, Nov. 15 at 5:30 p.m. with a reception to follow.
A spirit of experimentation and discovery permeates Lechner's studio practice that is inspired by ideas from topics such as imagery quantum physics, alchemy and science fiction. This exhibition is organized around the notion of terra ignota (also known as terra incognita), which is Latin for "land unknown." This phrase has been long used in cartography to indicate the unexplored, undescribed or uncharted. In our contemporary age, terra ignota is often used to refer to the unmapped immensity of outer space, the unknowns of the ocean floor or the complexity of the human brain. The show focuses on works in egg-tempera and improvisational fresco — processes that relate to the birth of scientific inquiry and the history of visual art.
Lechner earned a master's degree from the Rhode Island School of Design. Her work has been exhibited throughout the country with recent solo shows at Standard Space in Sharon, Connecticut and Axle Contemporary in Santa Fe, New Mexico. Based in New Mexico and Virginia, Lechner is an assistant professor of Studio Art at Virginia Tech in Blacksburg.
The Lykes Atrium, located just outside the Staniar Gallery, will also feature a series of separate exhibits this fall whose dates correspond with the Staniar Gallery exhibition schedule:
"DARIA HILL: The Studio" is curated by Kaylin Jury '24 and features works by Daria Hill (1924 – 2005) from the collection of the Museums at W&L. The sketches, notes and paintings in the show illustrate this artist's studio process.
"Selections from The Lindsay Webster Collection of Cuban Posters at Wofford College" will be on display during the Pérez exhibition. Created in Cuba from the revolution through the 2000s, these works focus on Cuba's efforts to inspire others in the fight against oppression.
"JACKIE BLACK: last meal…" will coincide with the Lechner exhibition. This artist's work features hotographs and texts detailing the last meal requests made by 23 prisoners executed in Texas between 1984 – 2001. This exhibition is part of Campus Kitchen's series "Just Food," which explores the intersection of social justice and food systems. A virtual lecture will be held Monday, Nov. 7 at 6 p.m.
For more information about the Fall 2022 exhibition and programming schedule, visit Staniar Gallery's website.