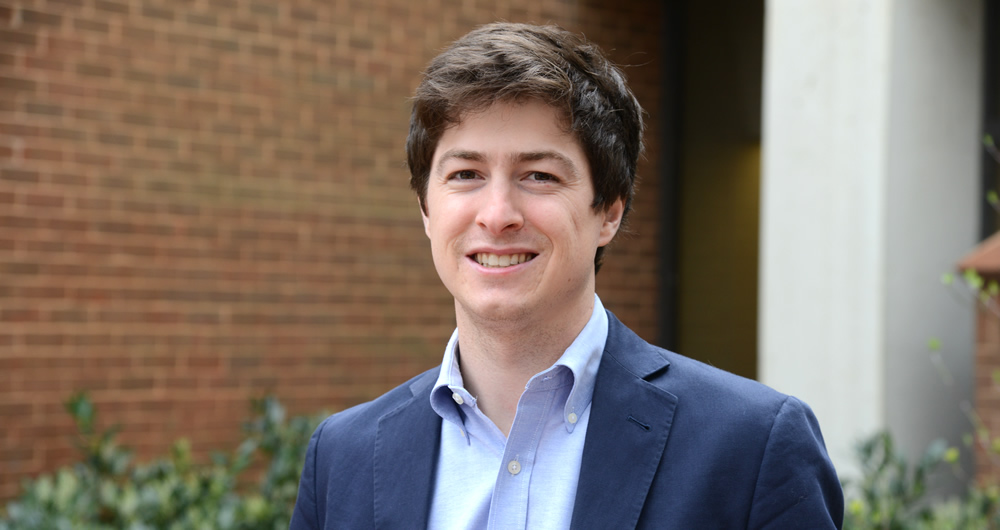 Career Paths: Peter Askin '18L
Peter Askin was born in Richmond, VA, and graduated from Davidson College with a B.A. in Political Science. Before law school, he worked for a real estate company in Buenos Aires, Argentina. Outside of law school, Peter enjoys playing saxophone at Haywood's restaurant in Lexington.
Who will you be clerking for, and what will your responsibilities be?
I will be clerking for Justice Goodwyn on the Supreme Court of Virginia. I will be in charge of researching all pending writ petitions and cases, and assisting Justice Goodwyn in drafting court opinions.
Why are you interested in clerking after graduation?
I want a career in litigation, but wasn't sure what area of the law I wanted to specialize in. Clerking seemed like the best opportunity to get significant litigation experience while still being exposed to many areas of the law.
How did you secure this clerkship?
Because there's no OSCAR system for many state clerkship offerings, I called different chambers offices to learn about their different application requirements. After submitting my materials to Justice Goodwyn, he asked for an interview and offered me the position a week or so later.
Which W&L classes and/or experiences do you think were most helpful in preparing you for clerking?
In addition to my 1L writing seminars, I enrolled in several elective writing courses my 2L year that really improved my work. My experience as a judicial extern during my 3L year also helped me understand how a judge approaches their decisions and exposed me to Virginia law.
What are you most looking forward to about this clerkship position?
I am really looking forward to the experience at an appellate court. Appellate issues present cases of first impression where judges have to pull from persuasive sources or consider sound public policy. I always enjoyed reading about these kinds of issues in class, but now I will be able to witness the calculus that goes into these decisions.