George Aye is the Next Speaker in the Mudd Lecture Series George Aye, co-founder and director of innovation at Greater Good Studio, will give a lecture on Oct. 9 at 5 p.m.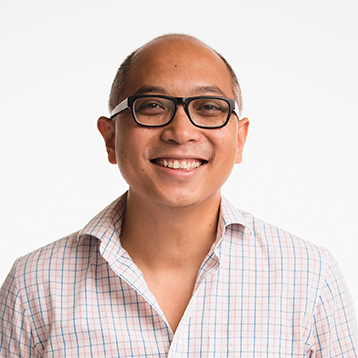 George Aye, co-founder and director of innovation at Greater Good Studio, will present a lecture on Oct. 9 at 5 p.m. in the Stackhouse Theater at Elrod Commons as part of W&L's Mudd Center for Ethics' series on the "Ethics of Design."
Aye's lecture, which is free and open to the public, is titled "That Quiet Little Voice: When Design and Ethics Collide." The event will also be streamed online at livestream.com/wlu.
The Greater Good Studio advances social change through human-centered design initiatives and community engagement. Aye co-founded the studio with Sara Cantor in 2011 with the belief that design can lead to positive behavior change. Understanding design as healing and restorative, the Greater Good Studio applies the processes and principles of design to the pressing challenges of the social sector.
"After spending several years of his design career in the corporate sector, George Aye founded the Greater Good Studio to use human-centered design processes in projects that advance social equity," said Karla Murdock, director of the Mudd Center. "He is a thoughtful observer of how standard disciplinary methodologies, which we may take for granted as best practices, can perpetuate inequalities in professional relationships and in our larger social world. His lecture will focus our attention on such processes and provide tools for re-designing them."
Since founding Greater Good, Aye has guided clients and teams through complex projects that honor reality, create ownership and build power, and has worked across multiple social issues including autism, criminal justice, education, public health and health care. He frequently speaks across the United States and internationally and is currently an adjunct full professor at the School of the Art Institute of Chicago.
In addition to his public lecture, Aye will hold a workshop for the W&L community on Oct. 10 at 9:45 a.m. in Leyburn Library 128. Titled "The Gut Check Workshop: Developing a Rubric for Choosing New Projects," the program is an interactive exercise to help participants build their confidence in manifesting their own ethical compass most effectively in their work. W&L students, faculty and staff can register for the workshop here.
For more information the Ethics of Design series and a complete schedule of events, visit the series webpage.
The Mudd Center was established in 2010 through a gift to the university from award-winning journalist Roger Mudd, a 1950 graduate of W&L. By facilitating collaboration across traditional institutional boundaries, the center aims to encourage a multidisciplinary perspective on ethics informed by both theory and practice. Previous Mudd Center lecture series topics have included Global Ethics in the 21st Century, Race and Justice in America, The Ethics of Citizenship, Markets and Morals, Equality and Difference, The Ethics of Identity, The Ethics of Technology, Daily Ethics and Beneficence.