Jennifer Blumenthal-Barby is the Next Speaker in the Mudd Lecture Series Jennifer Blumenthal-Barby, a professor at Baylor College of Medicine, will give a lecture on Oct. 26 at 5 p.m.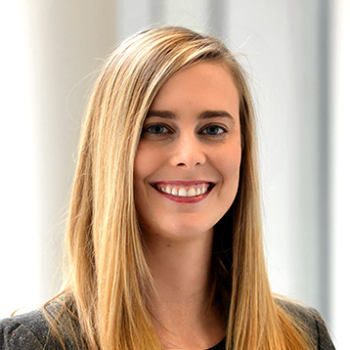 Jennifer Blumenthal-Barby, Cullen Professor of Medical Ethics and Associate Director of the Center for Medical Ethics and Health Policy at Baylor College of Medicine, will present a lecture on Oct. 26 at 5 p.m. in Northen Auditorium in Leyburn Library as part of W&L's Mudd Center for Ethics' series on the "Ethics of Design."
Blumenthal-Barby's lecture, which is free and open to the public, is titled "Designing Influence: Ethics of Choice Architecture in Medical Decision Making." The event will also be streamed online at livestream.com/wlu.
Blumenthal-Barby is a philosopher who focuses on the ethical issues raised by research on human judgment and decision-making. Her work confronts questions such as whether it is morally permissible to use knowledge of biases and weaknesses to influence people's decisions and behaviors (and under what conditions or circumstances this might be allowed), and whether manipulation might sometimes be permissible or even morally desirable.
"Jennifer Blumenthal-Barby's work addresses the ethical complexities of choice architecture and 'nudges," said Karla Murdock, director of the Mudd Center. "Research shows that predictable tendencies in decision-making can arise from different ways that options are presented. This lecture will explore the question of whether it is ethically justifiable for health-care providers to present information in ways that are most likely to serve a patient's best interests. I expect Blumenthal-Barby's lecture will make us much more aware of factors that influence the choices we make in all domains of our lives."
At Baylor College of Medicine (BCM), Blumenthal-Barby directs the undergraduate medical education ethics curriculum, and she has taught courses and advised graduate students in ethics at Rice University. She also co-directs the Rice-BCM Health, Humanism and Society Scholars Program for undergraduates. She has published more than 100 articles in bioethics, philosophy and medical journals and is the author of "Good Ethics and Bad Choices: The Relevance of Behavioral Economics for Medical Ethics" (2021).
Blumenthal-Barby has served on several expert panels and committees related to bioethics and medical decision-making and is the recipient of a Pfizer Bioethics Fellowship and the prestigious Greenwall Faculty Scholar Award in Bioethics. She was the principal investigator on four awards from the Patient-Centered Outcomes Research Institute (PCORI) to study and improve decision-making in advanced heart failure and has received funding through the National Institutes of Health BRAIN initiative and the Agency for Healthcare Research and Quality to advance research in ethical decision-making and the use of AI to predict personalized risks.
Blumenthal-Barby received her doctorate in philosophy, with a specialization in bioethics, from Michigan State University in 2008.
For more information the Ethics of Design series and a complete schedule of events, visit the series webpage.
The Mudd Center was established in 2010 through a gift to the university from award-winning journalist Roger Mudd, a 1950 graduate of W&L. By facilitating collaboration across traditional institutional boundaries, the center aims to encourage a multidisciplinary perspective on ethics informed by both theory and practice. Previous Mudd Center lecture series topics have included Global Ethics in the 21st Century, Race and Justice in America, The Ethics of Citizenship, Markets and Morals, Equality and Difference, The Ethics of Identity, The Ethics of Technology, Daily Ethics and Beneficence.