Stage Set for W&L Mock Con 2020 Kickoff The keynote speaker for kickoff weekend will be John Heilemann, a political journalist who hosts Showtime's "The Circus" and serves as a political analyst for MSNBC and NBC News.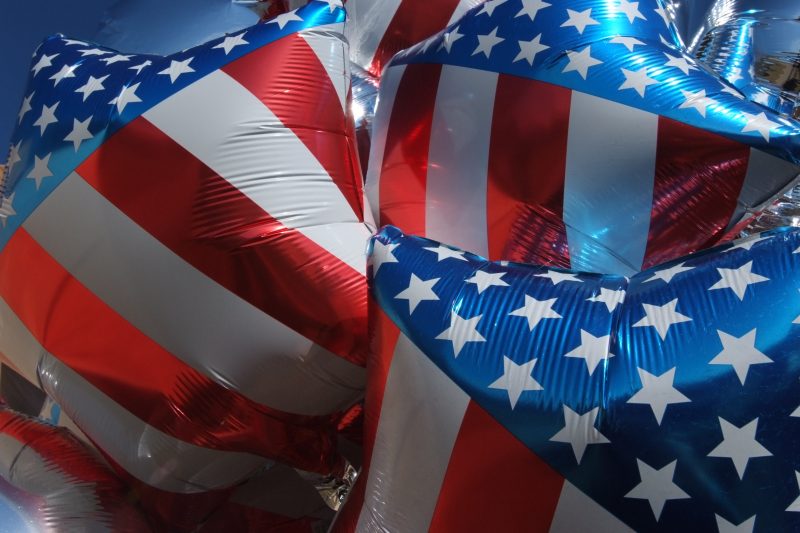 Washington and Lee undergraduates have been planning W&L's 27th Mock Convention since the spring of 2017. Over the past year and a half, students have coordinated various events, political predictions and marketing campaigns in anticipation of the upcoming quadrennial event. This Spring Term, the event's chairs and committees are excited to host the first of Mock Con's main three celebrations: Spring Kick-Off.
For those who don't know, Mock Con is a simulated presidential nominating convention held every four years by the students of W&L to predict who the party out of power from the White House will nominate to run for President of the United States. Since 1908, the students of W&L have worked to create one of the most ambitious non-partisan student research projects in the country, and the most accurate "mock" convention.
With the stage set for an intense contest for the 2020 Democratic nomination, the leaders of Mock Con 2020 will host our Spring Kick-Off weekend over May 2-5, 2019.
The first event will be a s'mores gathering on Thursday, May 2, co-hosted by Mock Con and FUDG to celebrate the release of new music by House Mountain Radio. S'mores will be served at the law school pavilion from 7-8:30 p.m.
On Friday, May 3, the Mock Con political team will hold a panel in Stackhouse Theater from 3:30 to 4:15 p.m. The political chair and members of the Mock Con Political Department will share their experiences and findings so far in the process and answer questions from students and alumni. Later, keynote speaker John Heilemann will share his experiences and his take on the current political climate. Heilemann is a political journalist who hosts Showtime's "The Circus" and serves as an political analyst for MSNBC and NBC News. He will speak in Stackhouse Theater from 4:30 to 5:30 p.m. and take questions at the end of his speech.
One of the many students behind Mock Con is Speakers Chair Victoria Morgan '20, who is responsible for bringing speakers to campus for the organization. She remarked on the choice of Heilemann, "Our team wanted a journalist/media professional for this event who is also an expert on the White House. Heilemann checked all those boxes and more, and I can't wait to hear him discuss our current state of politics and where he foresees politics heading in the future!"
On Saturday, May 4, Mock Con 2020 and Alumni Affairs will co-host the alumni lunch on Cannan Green from 11:30 a.m.-1:30 p.m. Members of the Mock Con Steering Committee will be at the picnic to answer questions, sell merchandise and talk about Mock Con 2020. At the same time, a silent auction will take place in the Graham-Lees courtyard. This auction will feature items such as a week-long stay in China, a catered five-course meal from Chef John Stallard, Lexington bricks jewelry, a stay at Grace House, and much more.
Mock Con's Spring Kick-Off event will conclude Sunday afternoon with a Kentucky Derby-themed party at Poles featuring student bands and grilled food. The party will run from 1-5 p.m. Buses will run from campus to the party for the duration of the event.
Spring Kick-Off is the first all-campus event that Mock Con 2020 will host. It embodies the exciting and energetic nature of Spring Term, and the team is excited to see everyone there.