The Marlbrook Chamber Players Presents "Classic Gems" The ensemble will perform at W&L's Lenfest Center on March 19.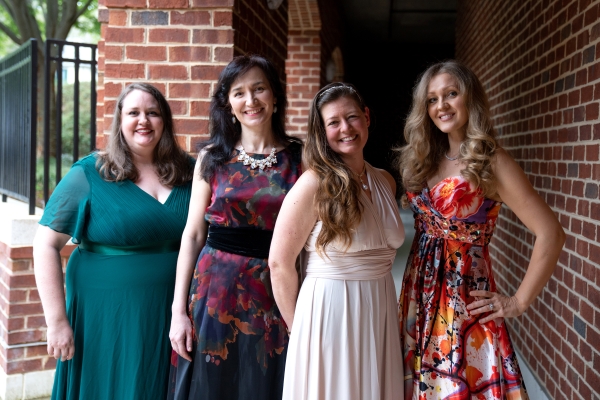 The Lenfest Center at Washington and Lee University presents "Classic Gems," performed by the Marlbrook Chamber Players, on Sunday, March 19, at 3 p.m. in the Wilson Concert Hall.
The performance is free and open to the public and will be streamed online at livestream.com/wlu.
The Marlbrook Chamber Players are an all-women quartet based in southern Virginia, and their performances are highly regarded for their variety, depth and richness of emotion. The ensemble includes Megan Mason on viola, Anna Billias on piano, Jaime McArdle on violin, and Julia Goudimova on cello. Mason is an assistant professor of music at Southern Virginia University, and Billias, McArdle and Goudimova are lecturers in the Department of Music at W&L. Returning guest violinist Jakob Hofer, assistant professor of music at Southern Virginia University, will join the ensemble for their March 19 concert.
With "Classic Gems," each member of the group will perform a favorite movement from their repertoire and explore their connection to that work. When putting together a program, the ensemble generally considers the balance of selected movements and how the pieces complement each other or tie together, but for their March 19 performance, the Marlbrook Chamber Players were asked to forgo these usual guidelines and focus on producing a personal and heartfelt journey to share with the audience.