The Value of Community Lainey Johnson '16 values connections with a variety of people from different backgrounds, which is something she learned to prize at W&L.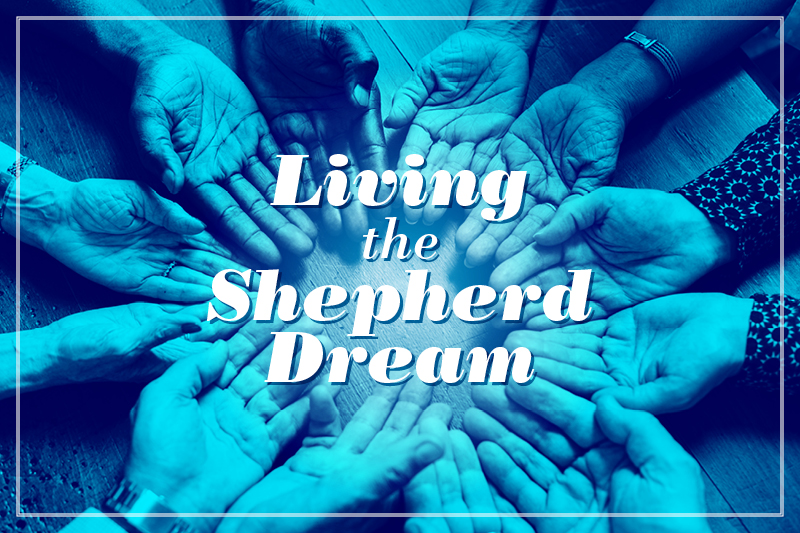 "Being deeply rooted in the Lexington/Rockbridge area through W&L and the Shepherd Program showed me the value of community and the importance of being involved in the intricacies of life beyond our individual fields of vision."

~ Lainey Johnson '16
Editor's note: In this series, "Living the Shepherd Dream," current students in the Shepherd Program for the Interdisciplinary Study of Poverty and Human Capability at Washington and Lee interview alumni of the program who are working in a field that interests them. In this installment, Ashton Jenne '21 interviews Lainey Johnson '16, workforce development manager at Back on My Feet, a nonprofit that fights homelessness through running, and offers housing, employment and community support. Johnson studied psychology and poverty studies.
Ashton Jenne is a sophomore from Cleveland, Tennessee, and she is majoring in sociology/anthropology and biology with a minor in poverty and human capability studies. This past summer, she did a Shepherd Internship at Eden Village, which provides emergency assessment bridge housing for women and children for up to six months. The internship sparked her interest in learning more about the homelessness epidemic and the ways in which community action and program development can work to help people find long-term, secure housing. She is unsure of her future career goals, but she is interested in either attending law school or pursuing a career in Human Resources.
Ashton: In what ways did Washington and Lee prepare you for your career in nonprofit work?
Lainey: First and foremost, I gained many tangible skills for my current work through my engagement with the Shepherd Program. Being deeply rooted in the Lexington/Rockbridge area through W&L and the Shepherd Program showed me the value of community and the importance of being involved in the intricacies of life beyond our individual fields of vision.
More generally speaking, W&L taught me to be very action-oriented. Some of the stereotypical descriptions of nonprofits are absolutely true: Things are pretty busy all the time, there is always more to be done and not enough people to do it. Although my time at W&L was very different than my day-to-day life now, my time at W&L taught me how to be a doer, how to vocalize my opinions, and how to present problems with solutions.
More specific to my current job and not just a general career in the nonprofit world, my time at W&L also taught me how to connect with a wide variety of individuals and groups from very different backgrounds. In the course of a single day, my current role can include meeting with our program participants (individuals experiencing homelessness), speaking with employment partners who hire our participants, working alongside my colleagues, and presenting to our Advisory Board members or other significant donors/stakeholders. Each of these conversations and relationships requires a different method of engaging, and I credit W&L as part of the reason I am able to engage effectively throughout all of these types of interactions.
Ashton: What do you find most rewarding in your work at Back on My Feet?
Lainey: One of my favorite parts about Back on My Feet (BOMF) is the community it provides. I have found as much of a home in the BOMF community as we hope our members do. It is also really powerful to witness a restoration of hope and self-worth in the lives of our members. This happens through running, but—perhaps more importantly—through the community that the running portion of our program provides.
Ashton: What is the most important thing you have learned about serving others?
Lainey: In my opinion/from my perspective, we are all in need of service, even if this looks different for you or me or BOMF members. We don't exist in a vacuum, we exist in community with each other. I am thankful for the communities that I have had surrounding me and supporting me, and I am thankful to be able to call on these people when I am in need. A lot of our members at BOMF don't have as strong or supportive of a community as some others do, and we try to fill that gap as much as we can. That said, I don't really think of my work as being in service to others as much as I do working together to build up our community. I think we all have so much to learn from each other! And I think/hope that perspective helps in my day-to-day work as well.
Ashton: How do you find ways to practice self care in a career that is focused on serving others?
Lainey: I have gotten much better about knowing my limits and knowing how to recharge! I have learned to ask for help when I need it (both at work and outside of work). A lot of this has come from trial and error.
Ashton: During your time at Back on My Feet, have you noticed any trends in the causes homelessness in the D.C. area?
Lainey: This is a complicated question to answer. It's nearly impossible to pinpoint some of the root causes of homelessness. And even if we can name them, addressing them is even more complicated. So if anything, I've learned how complex of an issue homelessness is. Instead of a cause-and-effect scenario, I see things more as factors that compound and multiply. Homelessness, addiction, mental health challenges, lack of a support network, access to resources, and the ability to navigate available resources are all inextricably linked. Each of these experiences independently takes a significant toll on an individual's well-being, and exposure to more than one immediately multiplies the negative effects. The more pieces that are at play, the more challenging it is to change an individual's trajectory for good.
Ashton: Do you have any advice for a Washington and Lee student seeking a career in nonprofit work?
Lainey: Talk to people and stay open to many possibilities! I had no idea that BOMF even existed when I started my job search process. I learned more about potential career paths just by asking questions and talking to people about how they got where they are in their careers. People are (generally) very gracious and happy to share about their paths, and I've found that to be the most helpful method of navigating any sort of job change or career exploration.
If you know any W&L alumni who would be great profile subjects, tell us about them! Nominate them for a web profile.