W&L Bluegrass Ensemble to Perform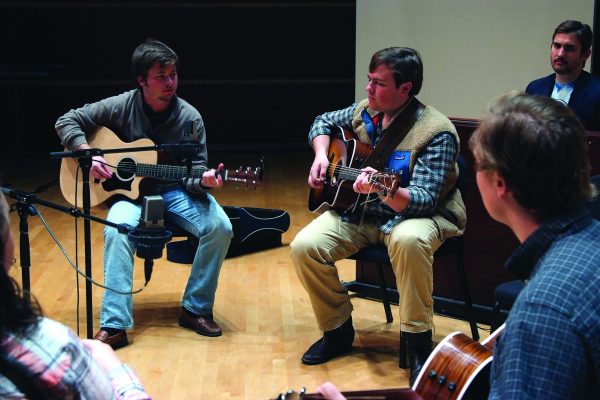 The Washington and Lee University's Music Department presents the Bluegrass Ensemble Spring concert in Stackhouse Theater in Stackhouse Theater in the Elrod Commons on April 6 at 7 p.m. Admission is free.
The ensemble consists of students, staff and alumni performing a wide variety of music done in the bluegrass style, ranging from the Delmore Brothers in the 1930s, the Dillards in the 60s, a Norwegian 80s pop group and contemporary bluegrass of The Avett Brothers and The Steeldrivers.
This also marks the final performance of the seniors, most of whom have been involved in the Bluegrass Ensemble for the past four years: Carson Bryant, Findley Bowie, Eddy Hudson, Reeves Surgner, Cole Steigerwald and Hunter Yates.
The ensemble is directed by W. C. "Burr" Datz, W&L Class of '75.