W&L Celebrates Winter Holidays 'Tis the season for holiday events on campus and in the local community! Check out what's happening and make plans to ring in the holiday season.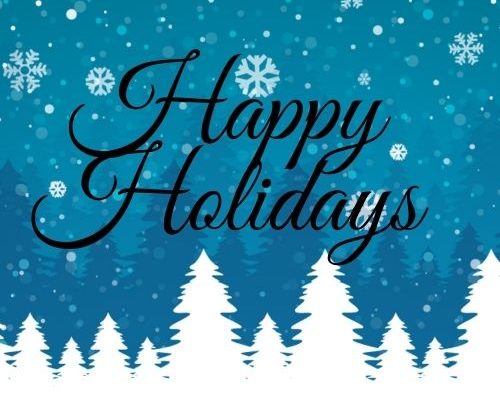 Listen closely and you can almost hear the buzz of excitement as the Washington and Lee University campus and greater Rockbridge area prepare for a holiday season that will feel a bit more normal than last year's. We've put together a holiday guide to ensure that everyone in the campus community can take advantage of the wide array of seasonal events between now and the start of the new year. Check back regularly for schedule updates!
Nov. 19 – Jan. 4
Festival of Trees at Natural Bridge State Park
Visitor Center at Natural Bridge
Nov. 19 – Jan. 4 (9 a.m. – 5 p.m. daily)
Explore the local community of Rockbridge County as representatives of businesses, organizations, schools and clubs decorate trees that represent themselves to the community.
Find a tree you like? Vote for it as the best tree by leaving a donation at its base. This year, attendees are asked to consider donating non-perishable foods for the Glasgow Food Bank and gently used books for the Feed the Need Foundation in Buena Vista.
Nov. 25
Annual Gobble Wobble 5K and Fun Run
Upper Maury River Middle School Parking Lot
9 a.m.
The Lexington-Rockbridge Jaycees are excited to continue Lexington's best Thanksgiving tradition with the 10th Annual Lexington Gobble Wobble 5K.
On Thanksgiving Day, the Jaycees will host both a 5K (walk or run) and Children's Fun Run, making this a community event for the whole family. The community is invited to come out and enjoy the festivities, but don't worry, you will still get home in time to put the turkey in the oven.
Visit the Gobble Wobble's website for more details here.
Nov. 26
Annual Lexington Candlelight Processional and Tree Lighting
Main Entrance of Oak Grove Cemetery
5:15 p.m.
Join the community in the annual candlelight procession through the streets of Lexington! Bring
family and friends and line up at the cemetery at 5:15 p.m., where candles and songbooks will be distributed. At 5:30 p.m., Santa and Mrs. Claus will lead the lively group down Main Street to Hopkins Green to watch Lexington Mayor Frank Friedman light the tree.
Nov. 30
The Rockbridge Youth Choral Concert
Grace Episcopal Church in Lexington
7 p.m.
The Rockbridge Youth Chorale presents their fall concert on Tuesday, Nov. 30, 7 p.m., at Grace Episcopal Church in Lexington. Blending fall and winter themes, the Youth and Children's Choirs are sure to delight! Admission is a suggested minimum donation of $10/adult, $5/student or child or $25/family. For more information, please contact RYCLexington@gmail.com or visit them on Facebook.
Dec. 3
The Promise Committee Tree Lighting Ceremony
Washington Street Park (between Gaines and Graham-Lees)
5:15 p.m.
In remembrance of the fatal car crash that occurred eight years ago on Dec. 3, 2013, the Promise Committee invites the campus community at W&L to join us in a tree lighting ceremony with hot cocoa and cookies in front of the sculpture in the Washington Street Park between Gaines and Graham-Lees this Friday, December 3rd, at 5:15 p.m.
The tree lighting has been held annually since 2014 in memory of Kelsey Durkin '14, the student who was killed in the crash. It is especially important to continue to honor Durkin and reflect on the dangers of drunk and distracted driving because no current undergraduate students were on campus at the time of the accident.
Latke Shabbat and Hanukkah Dinner
Hillel House
6 p.m.
The W&L community is invited to celebrate Hanukkah this year with its annual latke Shabbat meal. Hanukkah begins on Nov. 28, and the Jewish community at W&L invites the campus to take part in this festive and delicious meal. Contact Maggie Shapiro Haskett (mshapirohaskett@wlu.edu), director of Jewish life at W&L, for more details.
Annual Lexington Christmas Parade
Downtown Lexington
6 p.m.
View floats, hear school marching bands, see the Virginia Military Institute cadets march, and catch a glimpse of Santa and Mrs. Claus during this downtown Lexington holiday favorite! The streets of downtown Lexington will be closed for preparation beginning at 5 p.m. on Dec. 3.
Dec. 4
The 9th Annual Jingle Bell Run
10 a.m.
Main Street Lexington
Families and friendly fur friends are invited to patriciate in this annual 5K. The streets of Lexington jingle every year as runners take off down the road with little bells on their feet in the holiday-themed race! Walkers are welcome to join on the one-mile loop. All participants are highly encouraged to wear fun holiday costumes.

Dec. 6
ESOL Christmas Party
Grace Episcopal Church
6:30 p.m.

Join ESOL for an evening of fun, food, games, music and more! The group asks the public to donate to the ESOL community at @esol-wlu-edu, via Venmo, to help support local children receiving gifts this holiday season and the program. RSVP online here. 
Washington and Lee University presents: Holiday Pops Concert
Wilson Concert Hall
7 p.m.
This concert features ensemble groups from the W&L Department of Music performing pieces that celebrate the holiday season. The program will include individual group performances, massed ensemble pieces and a variety of student conductors. Get your tickets online here.
Dec. 7
Winter Wonderland
Washington and Lee University
4:30 – 9 p.m.
Grab the kids and bring them out to this year's Winter Wonderland, a beloved tradition at W&L. The evening will kick off with a family-friendly dinner in the Marketplace (Elrod Commons) from 4:30 to 8:30 p.m. Come early to eat, and then head over to Lee House for the annual Children's Tree Lighting at 6 p.m. If you saved room for dessert, be sure to hit the Winter Wonderland Dessert Extravaganza immediately after the tree lighting until 9 p.m. in Evans Hall.
Note: This event is only open to members of the W&L campus community.
 Washington and Lee University presents: Holiday Pops Concert
Wilson Concert Hall
7 p.m.
This concert features ensemble groups from the W&L Department of Music performing pieces that celebrate the holiday season. The program will include individual group performances, massed ensemble pieces and a variety of student conductors. Get your tickets online here.

Dec. 13
Lee House Holiday Open House
Lee House
3:30 – 5 p.m.
RSVP to holidays@wlu.edu
Washington and Lee faculty and staff are invited to stop by Lee House for socializing and treats. Chat with colleagues and be sure to check out President Dudley's holiday decorations.
Dec. 14
VMI's Carols in the Courtyard
Courtyard of the old barracks
7:30 p.m.
Hear carols performed by VMI musicians. Immediately after the hymns, join the VMI Chaplain's Office for a candlelight service in Memorial Hall at 8 p.m.
Dec. 17
University Brunch
Evans Hall
11 a.m. – 1 p.m.
RSVP to holidays@wlu.edu
Faculty and staff are invited to bring good cheer and a big appetite to this year's University Brunch.
Note: Washington and Lee University looks forward to celebrating the holidays on campus. Although the W&L campus is a highly vaccinated place, we ask everyone, including those who are fully vaccinated, to wear masks in all public indoor spaces on campus this year per W&L's COVID-19 guidelines.
 Tell us More!
Check back in frequently for updates to this post, and send any festive events not listed to eturman@wlu.edu. Happy Holidays!
Hit the Road
One of the best things about W&L is its geographic location. One only needs to travel 30 minutes in any direction to find more holiday fun in the Shenandoah Valley. Check out some of the local holiday happenings nearby this season!
 Roanoke
The Roanoke Times Dickens of a Christmas
Dec. 3, 10 and 17
Downtown Roanoke
Vendors, good food and lots of holiday cheer! Join Roanoke in its 39th celebration of Dickens of a Christmas downtown. Events on various nights will include the Christmas tree lighting, a parade downtown and the beloved pet costume contest. Learn more about the event here.
Explore Park's Winter Walk of Light
Nov. 20 – Dec. 30
Explore Park
Brighten the dark winter nights and explore a dazzling world of more than 600,000 lights at Illuminights Winter Walk of Lights. Visitors will experience 100,000 new lights, new displays, trail enhancements and family activities. Purchase tickets here.
 Staunton
Artisan Christmas Fair
Nov. 26
9 a.m. – 5 p.m.
Frontier Culture Museum
If you're looking for something special, fun and educational to do with the entire family during the Thanksgiving holiday, come out to the Artisan Christmas Fair at the Frontier Culture Museum. Avoid the craziness of Black Friday shopping and purchase handmade goods made by regional artisans and craft people. Read more here.
 Saturdays in December
Dec. 4, 11 and 18
Downtown Staunton
Enjoy multiple opportunities to shop, stay and play in downtown Staunton this holiday season! Enjoy all that the Queen City has to offer, from sleigh rides to a gingerbread village. Plan your trip here.
 2021 National Christmas Tree Lighting Ceremony
Dec. 5
8:30 p.m.
President's Park, Washington, D.C.
The ceremony will take place the evening of Dec. 5, but the National Christmas Tree site is free to visit and will be open to the public Dec. 4, 2021, through Jan. 1, 2022. Hours are 10 a.m.-10 p.m. Sunday-Thursday, and 10 a.m.-11 p.m. Friday-Saturday.