W&L Law Symposium Explores the Power of Big Data Algorithms March 30 event will explore how big data tools can be used to isolate, analyze, and discriminate against individuals based on race, gender, religion, health status, and other data characteristics.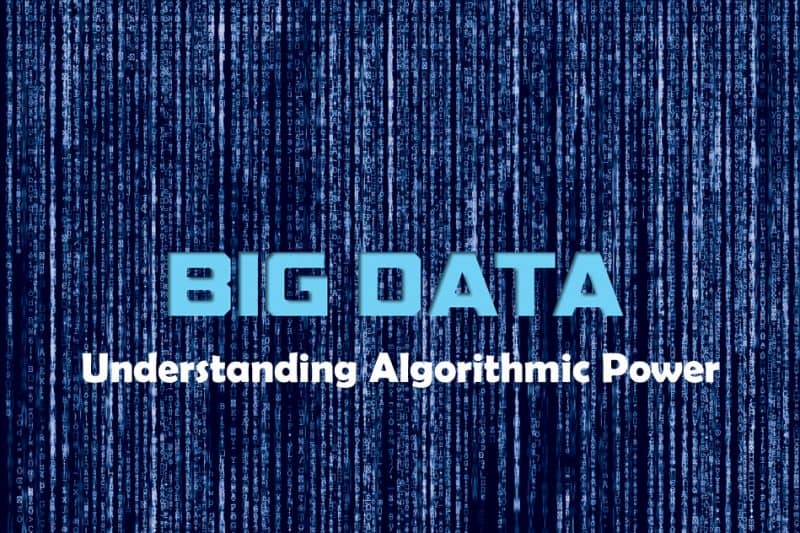 In the digital age, most people have become used to the idea that their personal data is more widely available on the internet—part of the economic exchange that enables more personalized shopping experiences and efficient communication with friends and family.
But what happens when companies, or the government, start analyzing that data to develop rules and procedures that might impact our daily lives in less desirable ways? An upcoming symposium at Washington and Lee University School of Law will examine this thorny issue, exploring the legal and ethical implications of big data analysis and algorithmic-derived discrimination.
The symposium, titled "Big Data Discrimination: Understanding Algorithmic Power," is scheduled for Thursday, March 30 beginning at 10:00 a.m. in the Millhiser Moot Court Room, Sydney Lewis Hall on the campus of Washington and Lee. The event, hosted by the W&L Journal of Civil Rights and Social Justice, is free and open to the public.
Symposium organizers point to recent reports showing how big data tools and algorithmic-driven decision making protocols can be used to isolate, analyze, and discriminate against individuals based on race, gender, religion, likely voting habits, residency, consumer behaviors, health status, and other data characteristics. W&L Law Prof. Margaret Hu, who is helping organize the symposium, has studied the government use of database screening and digital watch listing systems to create "blacklists" of individuals based on suspicious data.
"Big data tools can now be used to prevent individuals from working and voting—for example, through the 'No Work List' and the 'No Vote List'—and can also be used to nominate individuals for the No Fly List and even the Kill List," says Hu.
Featured speakers at the symposium include a number of top scholars in the data privacy field in addition to analysts from the Data & Society Research Institute, an organization in New York City focused on the social and cultural issues arising from data-centric technological development, and the Future of Privacy Forum (FPF), a DC-based think tank that promotes responsible data privacy policies. W&L Law and FPF launched a unique strategic partnership in 2015 to enhance privacy scholarship and incubate tomorrow's privacy lawyers.
The symposium will feature three panel discussions covering big data ethics in research methods, an explanation of big data discrimination, and the impact of big data-centered and algorithmic-centered power. The event will also feature a keynote address by Prof. Charlton McIlwain of the Steinhardt School of Culture, Education and Human Development at New York University. McIlwain will speak on the intersection of race and digital media, particularly as it impacts the "Information Society" and politics.
McIlwain's scholarship includes "Racial Formation Online: Representation, Inequality & the Political Economy of the Web," and he is currently working on a book project, titled "Digital Movement: Black Politics, Organizing & Activism on the Web," which traces the roots and charts the development of racial justice networks online since the 1990s. He co-authored the book "Race Appeal: How Candidates Invoke Race in U.S. Political Campaigns," which was selected by the American Political Science Association for the prestigious Ralph Bunche Award.
Participants will gather the evening before the symposium for a discussion with Christopher Wolf '80L, Of Counsel at Hogan Lovells and founder of FPF, and Jules Polonetsky, CEO of FPF. MSNBC has called Wolf "a pioneer in Internet law" based on his early involvement in legal cases involving technology agreements, copyright, domain names, jurisdiction and, perhaps most of all, privacy. In 1998, a high-profile victory in a pro bono case against the government for its violation of the Electronic Communication Privacy Act brought Wolf to national attention as a privacy lawyer after his almost-two decades as a litigator in complex commercial and technology cases. Wolf was the editor and lead author of the first Practicing Law Institute (PLI) treatise on privacy law and is a frequent author and speaker on privacy and data security issues.
Polonetsky served as Chief Privacy Officer at AOL and at DoubleClick, and as Consumer Affairs Commissioner for New York City. He is a regular speaker at privacy and technology events and has testified or presented before Congressional committees and the Federal Trade Commission. His scholarship on data and privacy has appeared in the Northwestern Journal of Technology and Intellectual Property, the Stanford Law Review, and the Yale Journal of Law & Technology, among other journals.
More information about the symposium, including a comprehensive schedule, can be found online at go.wlu.edu/bigdatapower.
The symposium is cosponsored by the Provost's Office, Washington and Lee University; Class of 1960 Institute for Honor; Frances Lewis Law Center, Washington and Lee University School of Law; Mudd Center for Ethics, Washington and Lee University; Washington and Lee Black Law Students Association; Future of Privacy Forum; and the Data & Society Research Institute.