W&L Open Enrollment Runs April 24-May 12 Now is the time to make any necessary changes to your university benefits.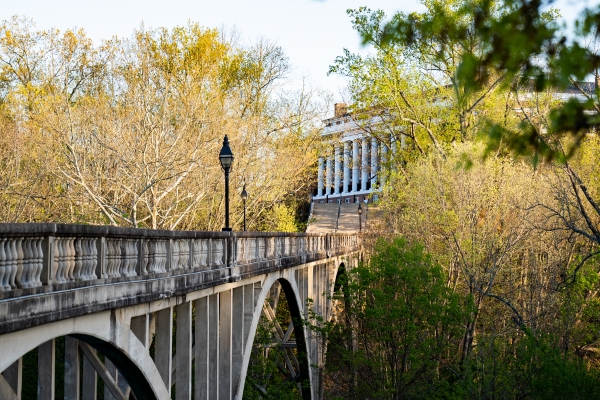 Washington and Lee's open enrollment period begins on Monday, April 24 and will run through Friday, May 12 for the plan year that begins on July 1, 2023.
What is open enrollment?
Per the Internal Revenue Service (IRS), employees enrolled in pre-tax benefit plans may only make changes to their benefits once per year – during the open enrollment period. During open enrollment, you may:
• Enroll in, change or cancel benefit enrollments
• Enroll or re-enroll in flexible spending accounts for the new plan year
• Add or drop dependents from benefit plans
Outside of the annual open enrollment period, you may only make changes if you experience a "qualifying life event" such as marriage, birth of a child, loss of dependent status, etc.
Notable Benefits Changes
• The average increase in health insurance premiums over the past 10 years has been in the low single digits. Due to rising claims, particularly with prescription drugs, health insurance premiums will increase by 6% effective July 1. Rates are included in the 2023-24 Benefits Guidebook. There are no changes to the health insurance plan design.
• Effective July 1, orthodontia will be covered at 50% for participants under age 19 through the Buy-Up Plan ($1,500 lifetime maximum per participant). The Buy-Up premium will increase by 2%. Rates are included in the Benefits Guidebook.
• The maximum permitted for a healthcare flexible spending account increases to $3,050. The rollover amount for the plan year ending June 30, 2024 increases to $610.
Two Ways to Lower Your Health Insurance Premium
• Washington and Lee offers a subsidy so that employees will not need to contribute more than 10% of their family income toward health insurance premiums. If you believe you may qualify (see page 7 of the Benefits Guidebook), please contact human resources, who will then need a photocopy of select pages from your 2022 tax return to make a determination.
• It's not too late to qualify for a 2023-2024 health insurance premium reduction of $25 to $75 per month by participating in the university's wellness program. You have until June 1, 2023 to log your activities and earn a reduction.
Steps to Take Before Open Enrollment Ends on Friday, May 12, 2023
• Review the 2023-24 Benefits Guidebook, which contains benefit summaries and premium charts.  (Group health plans are required under federal law to supply certain notices to eligible employees and plan participants. Also attached is a document containing those notices for your review.)
• Between April 24 and May 12, all employees, even if you don't intend to make changes, must log in to Workday and click on the open enrollment task in your Workday inbox to review your current benefit elections and beneficiaries and make any necessary changes for the 2023-2024 plan year. (If you want to enroll or re-enroll in medical and/or dependent care flexible spending accounts, you must click on the task in your Workday inbox and follow the instructions.)
Questions regarding benefits should be directed to Kim Austin (kaustin@wlu.edu). For assistance with Workday, please contact either Jason Bunn (jbunn@wlu.edu) or Suzannah Vess (svess@wlu.edu). Those needing assistance with recording wellness program activities should contact Andrea Velasquez (velasqueza@wlu.edu).