W&L Outcomes: Caroline Wise '23 Caroline Wise '23 is working as a backcountry guide for St. Elias Alpine Guides in Alaska.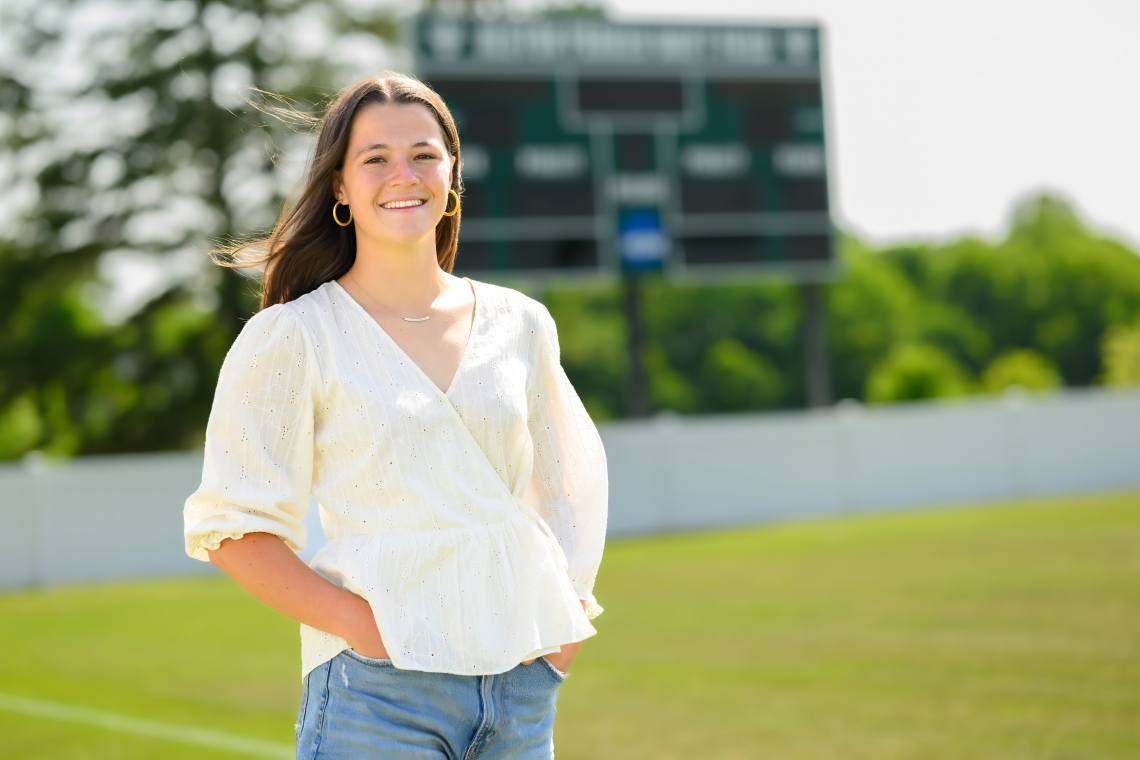 Post-Grad Plans: Backcountry guide at St. Elias Alpine Guides
Industry: Outdoor Recreation
Areas of Study: Environmental studies and politics
What will you be doing after graduation?
I'm working as a backcountry guide for St. Elias Alpine Guides in Alaska, and also running the company's social media. I started at St. Elias Alpine Guides as an intern during the summer of 2021, and this experience allowed me to get my foot in the door of the outdoor industry. I returned in the summer of 2022, and I am excited for a third season in remote McCarthy, Alaska, a town with 28 year-round residents. I learned not only hard outdoors skills from one of the most premier guiding companies in the country, but also the ins and outs of a small business operation. While I am not sure how long I will remain in the outdoor industry, the soft skills I have learned from guiding and living in a remote community will serve me well wherever my future takes me.
How did the Office of Career and Professional Development (CPD) support you and which resources did you find most helpful?
One resource I found most supportive within the Career and Development Office was the summer funding. I received funding for the first two summers I spent working in Alaska, which was extremely helpful. Guiding is not very lucrative when you are first getting started, so receiving the funding I requested based on my budget proposal relieved a lot of stress. There are many resources at W&L that provide summer funding for students, which I think students do not take advantage of enough.
Did you connect with alumni during your career development process?
During my time in school, I reached out to countless W&L alums with questions about their career paths. When I would tell them about my confusion over whether to pursue a more traditional internship during my summers or continue to return to Alaska, they always provided great advice on the importance of experience, which did not look like one particular journey.
What did you study here and what are some skills or learnings you will take from your academic experience into the professional world?
I studied environmental studies and politics during my time at W&L, and I am thankful for faculty from both departments such as Professor Fisher and Professor Alexander. Mentors such as these two emphasized to me the importance of adventure and getting outside my comfort zone. The support I felt from both departments as I pursued a summer job that strayed from the traditional career paths of my peers meant more to me than they know.
If you know any W&L alumni who would be great profile subjects, tell us about them! Nominate them for a web profile.