W&L Presents a Conversation with Krissah Thompson  Washington and Lee's Aly Colón will host a conversation with Krissah Thompson from The Washington Post via Zoom on Nov. 9.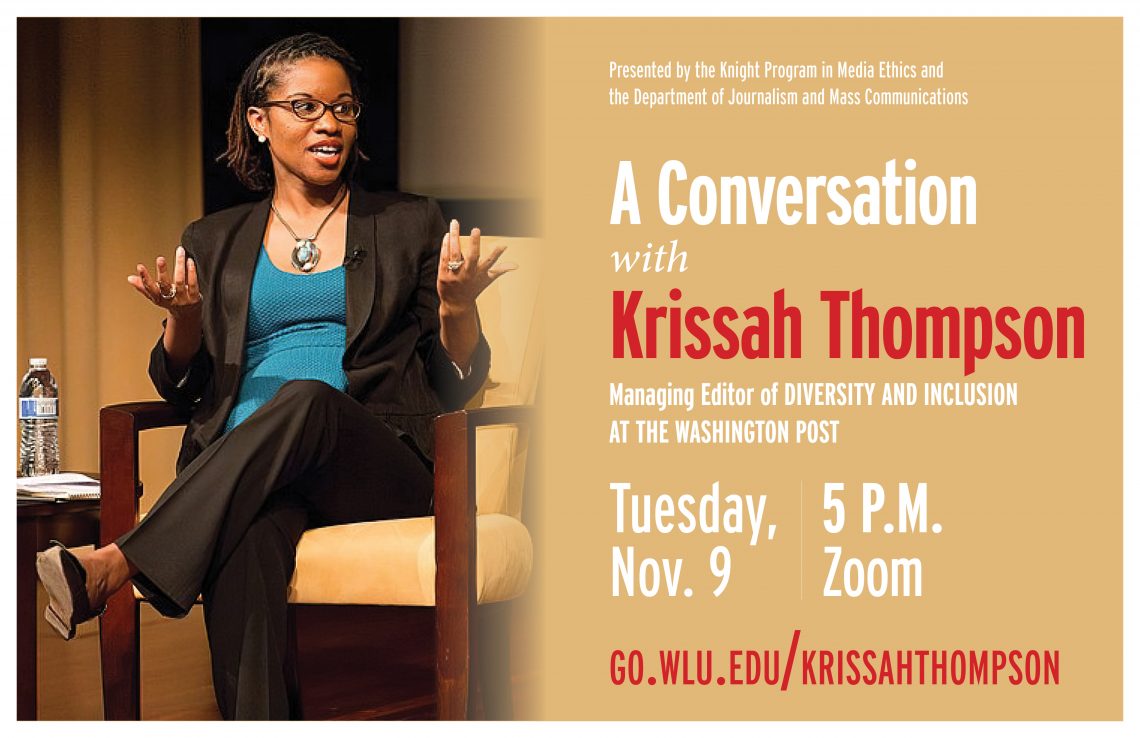 Aly Colón, the Knight Professor in Journalism Ethics at Washington and Lee University, will host a conversation with Krissah Thompson, The Washington Post's managing editor of diversity and inclusion, on Nov. 9 at 5 p.m. via Zoom.
The conversation is free to watch, but registration is required and can be accessed online by visiting go.wlu.edu/krissahthompson.
Thompson earned her bachelor's degree from the University of Texas, Austin. She went on to work at The Washington Post beginning in 2001 and eventually received a master's degree in journalism from the University of Maryland.
Thompson is the first Black woman to work as a managing editor at The Washington Post. During her time in journalism, she has covered the first lady's office at the White House, politics and culture. She has also covered American presidential campaigns and written about civil rights and race.
Her role as editor and the creation of the diversity and inclusion section of The Washington Post stemmed from conversations surrounding the murder of George Floyd in 2020 that sparked further thoughtfulness about inclusion, equality and equity in the newsroom and around the country. Thompson will dive into that topic in her conversation at W&L.
Thompson is affiliated with the National Association of Black Journalists and has received several honors from the association. She won the feature writing award from the National Association of Hispanic Journalists and was nominated in the Emmy 2015 "New Approaches: Documentaries" category.