W&L Presents 'Marlbrook Chamber Players' The concert is at 3 p.m. Sunday, Nov. 6 in the Wilson Concert Hall.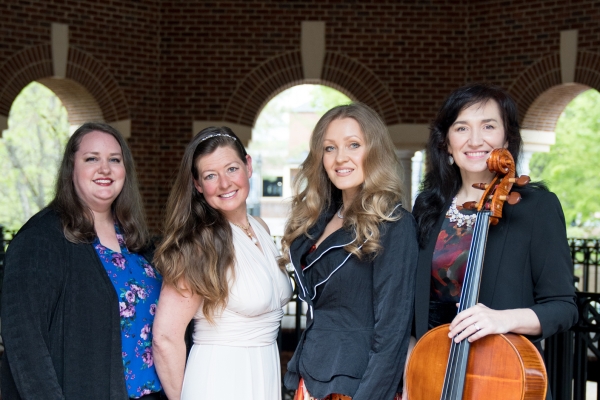 Take a journey with the Marlbrook Chamber Players to experience new sonorities, extended techniques and modern sensibilities in a program titled, "Favorite Contemporary Compositions: Music of the Modern Generation," at 3 p.m. Sunday, Nov. 6 in the Wilson Concert Hall.
Tickets are not required. The performance will be streamed online at livestream.com/wlu.
The well-known Marlbrook Chamber Players are Megan Mason, viola; Anna Billias, piano; Jaime McArdle, violin; and Julia Goudimova, cello.
Audience members are certain to be delighted by the variety, depth and richness of emotion of the performance. This all-women ensemble consists of a core piano quartet, and their concerts spin off into related ensembles — allowing for few limits on the repertoire possibilities.
The works presented this weekend range from a neo-romantic "Lacrimosa" to "I Found it by the Sea," which is reminiscent of an exploration of a beach rich with various treasures, shapes, landscapes and sounds.