WLSO Symposium Explores Women in Academia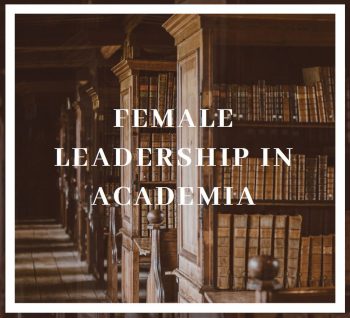 The Women Law Students Organization at Washington and Lee University School of Law will host the 6th Annual Lara D. Gass Symposium on Women in the Law on Friday, October 11 from 2:30-5:00 PM in the Millhiser Moot Court Room, Sydney Lewis Hall.
The topic of this year's symposium is "Female Leadership in Academia." The symposium is comprised of three panels designed to explore the female experience at academic institutions. The schedule and panelists are listed below.
Thought Leadership  (2:30 – 3:15pm)
Anne Coughlin, Lewis F. Powell Professor of Law at the University of Virginia
Nora Demleitner, Roy L. Steinheimer Professor of Law at W&L
Adedayo Abah, Professor of Journalism and Mass Communications at W&L
Moderator: Carliss Chatman, Assistant Professor of Law at W&L
Dean Suite and Beyond: University Leadership (3:20 – 4:05pm)
Wendy Perdue, Dean of the University of Richmond School of Law
Elizabeth Ewert, Associate Dean of Students at George Washington University Law School
Leslie Kendrick, Vice Dean of the University of Virginia
Moderator: Andrea Hilton, Associate Director for Professional Development at W&L
Cultivating the Next Generation of Leaders (4:10 – 4:55pm)
Doron Samuel-Siegel, Professor of Law at University of Richmond School of Law
Melissa Lubin, Dean for Outreach and Engagement at James Madison University
Tammy Futrell, Dean for Diversity, Inclusion and Student Engagement at W&L
Moderator: Beth Belmont, Clinical Professor of Law at W&L
The annual WLSO symposium is named for Lara Gass '14L, who spearheaded the first Women Law Students Organization panel on women in the law before passing away in a tragic car accident during her third year at Washington and Lee Law School.