Record Number of W&L Students Awarded Critical Language Scholarships Six undergraduate students received Critical Language Scholarships, which will provide them the opportunity to study language intensively during summer 2021.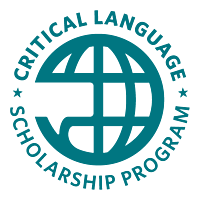 A record number of six Washington and Lee University students have received Critical Language Scholarships (CLS) for summer 2021: Amanda Dorsey '21 for Hindi, Nick Mosher '22 for Russian, Ana Estrada Hamm '22 for Arabic, Tanajia Moye-Green '23 for Swahili, Bo Garfinkel '21 for Chinese and D.J. Johnston '22 for Arabic.
W&L also had two alternates: Warner Speed '22 for Azerbaijani and Kaylann Adler '23 for Chinese.
The Critical Language Scholarship (CLS) Program is sponsored by the U.S. Department of State and is a fully funded summer overseas language and cultural immersion program for American students. Because of  the ongoing COVID-19 pandemic, the majority of CLS institutes for summer 2021 will be offered as virtual programs.
"I'm especially pleased to see that all five of these scholarship recipients are not fellowship first-timers," said Matthew Loar, director of fellowships at W&L. "Bo and Tanajia both applied for and received Gilman Scholarships last year, and Bo, Ana, Amanda and Nick all applied unsuccessfully for CLS last year. These scholarships are fitting recognition of these students' persistence and hard work, and I'm so excited they will have this unrivaled opportunity to study these critical-need languages this summer."
Dorsey says this opportunity will help to prepare her for graduate school.
"Participation in the CLS program is my first step to learning a language that I hope to continue studying independently and through graduate school," Dorsey said. "This opportunity gives me hope that I will be able to broaden the impact of my future work in disability and health to a greater scale, strengthening its impact."
Mosher credits the Russian Area Studies Program at W&L for his scholarship.
"The Russian program here is truly one of a kind," he said. "It is beautifully run by Professor Anna Brodsky, my advisor, who first introduced me to the Russian Area Studies major my freshman year. Being awarded this scholarship is such an honor. I couldn't believe it when I got the news. I feel so lucky and am excited to keep working hard to make sure I make the most of the opportunity I have been granted."
The CLS Program runs every summer and is open to American students at colleges and universities. The competition for summer 2022 will open in fall 2021. The goals of the highly selective program are to broaden the base of Americans studying and mastering critical languages and to build relationships between citizens of the U.S. and other countries.
If you know a W&L member who has done great, accolade-worthy things, tell us about them! Nominate them for an accolade.