Sara Hendren is the Next Speaker in the Mudd Lecture Series Hendren, a professor at Northeastern University, will give a lecture on Nov. 9 at 5 p.m.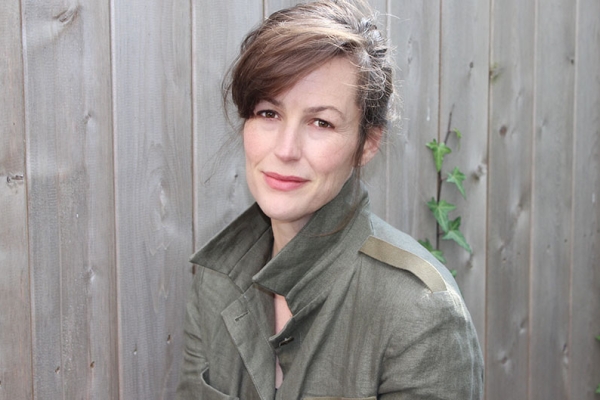 Sara Hendren, associate professor of art and design at Northeastern University's College of Arts, Media and Design, will present a lecture on Nov. 9 at 5 p.m. in Stackhouse Theater as part of W&L's Mudd Center for Ethics' series on the "Ethics of Design."
Hendren's lecture, which is free and open to the public, is titled "Prosthetic Futures: Ethics in Disability and Design." The event will also be streamed online at livestream.com/wlu.
Hendren is a humanist who works in technology, exploring the extended and augmented body in public space. Her teaching interests include design for disability and her collaborative public art, social design and writing projects reframe the human body and technology.
"Sara Hendren's work interrogates our assumptions about how — and for whom — the world is designed," said Karla Murdock, director of the Mudd Center. "She approaches assistive technology design with deep curiosity, creativity and respect for human capability. I predict that her lecture will make audience members feel like anthropologists viewing our built world for the first time, wondering how our view of 'normalcy' has become so narrow, and envisioning how design could help us do so much better in achieving a greater good."
Before joining Northeastern's faculty this fall, Hendren was a professor at Olin College of Engineering, where she was the principal investigator on a four-year initiative supported by the Mellon Foundation called Sketch Model, which aimed to bring more arts and humanities experiences to engineering students and faculty. At Olin, Hendren also led the adaptation + ability group, a technical and social laboratory that explores the encounters between humans and the built environment, especially when there is a mismatch between standardized design and the atypical body or mind.
Hendren's work has been exhibited widely, including on the White House lawn under the Obama administration, and is held in the permanent collections of the Museum of Modern Art and the Cooper Hewitt, Smithsonian Design Museum. She is also the creator of the Sketch Model podcast, a six-part series exploring how perspectives from the arts, humanities and social sciences shape the "why" and "should" questions about the technologies we build. Hendren's book, "What Can a Body Do?: How We Meet the Built World" (2020), was named one of the Best Books of 2020 by NPR and received the 2021 Science in Society Journalism book prize.
Hendren received a bachelor's degree in studio art from Wheaton College and a master of design studies from Harvard University's School of Design.
For more information the Ethics of Design series and a complete schedule of events, visit the series webpage.
The Mudd Center was established in 2010 through a gift to the university from award-winning journalist Roger Mudd, a 1950 graduate of W&L. By facilitating collaboration across traditional institutional boundaries, the center aims to encourage a multidisciplinary perspective on ethics informed by both theory and practice. Previous Mudd Center lecture series topics have included Global Ethics in the 21st Century, Race and Justice in America, The Ethics of Citizenship, Markets and Morals, Equality and Difference, The Ethics of Identity, The Ethics of Technology, Daily Ethics and Beneficence.