W&L presents University Jazz Ensemble and Vosbein Magee Big Band The showcase is at 8 p.m. Thursday, Nov. 10 in the Wilson Concert Hall.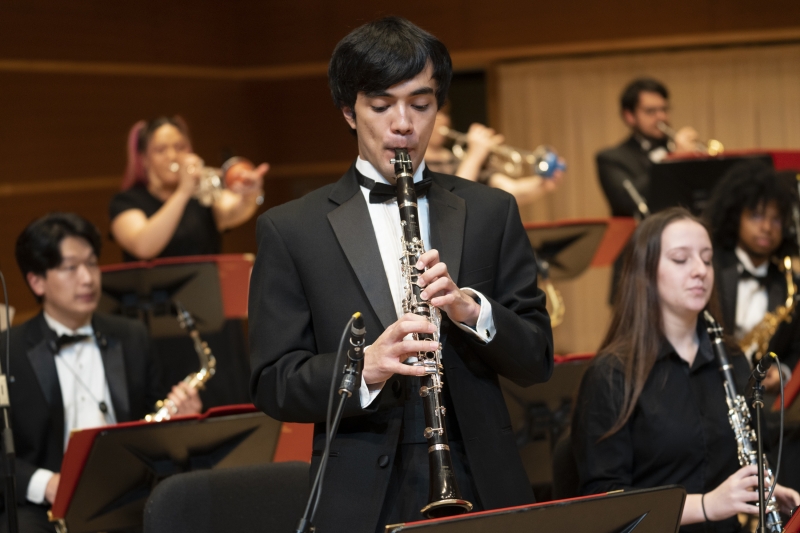 The fall University Jazz Concert, the first extended jazz showcase for the concert season, will be held at 8 p.m. Thursday, Nov. 10 in the Wilson Concert Hall.
Tickets are not required. The event will be streamed online at livestream.com/wlu.
The performance features a wide variety of styles, all fine-tuned to shine a spotlight on the talented student musicians. Standards from the big band era and contemporary sounds are mixed and matched, as soloists weave their magic from the front of the stage.
After intermission, the Vosbein Magee Big Band (VMBB), a professional big band in residence at W&L for the past seven years, will take the stage.
Composer/arranger Terry Vosbein and trumpeter Chris Magee had been collaborating for many years when, in the summer of 2015, they formed VMBB. Four years later the band released their first CD "Come and Get It!" VMBB, which is comprised of the area's best jazz musicians playing music that you can't hear anywhere else, will offer up a menu of new music and delectable soloists at the showcase.
A highlight of this annual event will be senior members of UJE taking the stage with the seasoned pros for a rousing number that always seems to bring the house down.