Results of Fall Moot Court Competitions Announced
A busy fall season of intra-school moot court events concluded this week with the finals of the Mock Trial competition. In addition to two more school-based competitions, W&L Law teams will now gear up for external competitions at the regional and national level.
Results for the W&L competitions are as follows:
Robert J. Grey Negotiations Competition
The team of Brandon Howell '20L and Kaya Vyas '20L won the competition. Lee Sands '20L and Austin Scieszinski '20L were the runners-up. Also competing in the finals were the teams of Mahalia Hall '20L and Jessiah Hulle '20L and Elizabeth McLellan '20L and Grant Cokeley '20L.
The competition was judged by Robert J. Grey, Jr. '76L, Andrea Wahlquist '95L, and Alvin Brown.
John W. Davis Appellate Advocacy Competition
Junior Ndlovu '20L took first place in the oral advocacy competition and Bonnie Gill '20L won for brief writing. Robert Wilson '19L finished second in both the oral and brief writing competition.
Others competing in the finals were Jessiah Hulle '20L and Joe DuChane '19L (oral advocacy) and Shelby Brooks '20L (brief writing).
Judges for the competition were the Hon. Rossie Alston, Jr. of the Virginia Court of Appeals, the Hon. Mark Davis '88L of the Eastern District of Virginia, and the Hon. Amit Mehta of the District Court for the District of Columbia.
Mock Trial Competition
Natey Kinzounza '20L was the competition winner, with Robert Wilson '19L finishing as runner-up. Austin Cano '20L and Kathy McLaughlin '19L also competed in the finals.
The judges for the competition were the Hon. Elizabeth Dillon (United States District Court for the Western District of Virginia), the Hon. Charles Dorsey '79L (23rd Judicial Circuit of Virginia), and the Hon. Anita Filson '82L (25th Judicial Circuit of Virginia).
Stephen Cushman to Deliver 2018 Hendricks Law and History Lecture
On Thursday, November 30, Stephen Cushman, Robert C. Taylor Professor at the University of Virginia, will deliver the 2018 Hendricks Lecture in Law and History. The title of Cushman's talk is "George B. McClellan, Robert E. Lee, and the Laws of War before the Lieber Code."
The lecture will begin at 1:00 p.m. in the Millhiser Moot Court Room, Sydney Lewis Hall on the campus of Washington and Lee University. The event is free and open to the public.
Cushman is the Robert C. Taylor Professor of English in the College and Graduate School of Arts & Sciences at UVA, specializing in American poetry and historical research combining literature and the Civil War. He has published six books of poetry and several non-fiction books, most recently "Belligerent Muse: Five Northern Writers and How They Shaped Our Understanding of the Civil War," from the University of North Carolina Press.
The historian Gary Gallagher says of "Belligerent Muse" that Cushman "combines in unusual fashion – perhaps unique, I would say – poetic and literary credentials of the first order and serious engagement with historical literature of the Civil War. 'Belligerent Muse' ties the insights and contributions of military historians to literary sensibilities in ways no one other than Cushman, at least as far as I know, has attempted."
Cushman is the recipient of numerous teaching awards, including the Outstanding Faculty Award in 2015 from the Council of Higher Education in Virginia. He received his undergraduate degree from Cornell University and his M.A., M.Phil. and Ph.D. from Yale.
The Law and History lecture series at W&L was endowed by alumnus Pete Hendricks ('66A, '69L), who has a private practice in Atlanta specializing in land use zoning and government permitting. A history major himself, Hendricks also endowed the Hendricks History Major Stipend Fund and the Ollinger Crenshaw Prize in History at the University several years ago in honor of his favorite professor.
The event is sponsored by the W&L Center for Law and History.
Ready for Trial Kathy McLaughlin '19L spent her summer in the Colorado State Public Defender office.
Kathy McLaughlin is a current 3L at W&L Law. She is originally from Seattle, WA and received her bachelor's degree from Washington State University. For her 3L year, Kathy is a student in the criminal justice clinic, a senior articles editor for the German Law Journal, and Vice President of Media for the Women Law Students Organization. After graduation, Kathy hopes to become a public defender. 
What did you do for work this summer?
This summer I worked as a certified legal intern for the Colorado State Public Defender in one of their regional offices.
How did you find/get this position?
One of my classmates worked at the Colorado State Public Defender for her 1L summer and had an amazing experience. She shared a contact with a W&L Alumni who is an attorney with the Colorado PD and I got in touch with her. The alumni talked to me on the phone and answered all my questions over application process, helped me get the interview, and then that led to a intern position in the Brighton Office. My alumni connection helped get me a contact in Colorado because I didn't know anyone there.
Describe your work experience.
As a certified intern for the Colorado State Public Defender, you received your own caseload for the summer. I was supervised by other attorneys in the office and worked closely with them on the cases, but those cases were my responsibility. Over the course of the summer I either handled, or helped, with around 80 cases. This included being in front of a judge for your client entering in a plea of guilty, to motions hearings, and jury trials. I was in the courtroom at the minimum one day per week. My favorite part was the opportunity to sit second chair on trials with different attorneys in the office and in different courtrooms in front of different judges. During the trials, I was able to do anything from conducting cross examinations to presenting an opening statement to a jury.
What were some skills you developed this summer?
I developed so many different skills this summer, I wouldn't be able to list them all. Some of the things I learned include how to manage a case load, how to advise clients properly, courtroom presence, how to conduct a motions hearing, and how a jury trial runs.
What classes or experiences were useful in preparing you for the summer work?
One of the most important classes that I took was Trial Advocacy during the spring of my 2L year. This class really taught me about how to conduct a trial and to get comfortable in a courtroom. I learned so many key skills that laid the foundation for my summer internship. I also think all of the criminal law classes were equally important, both criminal procedure cases, death penalty, and criminal law during 1L year.
What surprised you about the work you did this summer?
What surprised me the most this summer is how I was able to handle myself in the courtroom and how much I grew in my courtroom presence over the summer. At the beginning of the summer, I was more nervous making arguments in court and being at the podium alone. Towards the end of the summer, I felt very comfortable standing up for my client and trying to fight for them.
What was your favorite aspect of this summer work experience?
My favorite part of this summer's internship was having my own cases and managing them myself. I loved working really hard on a case and then having the case dismissed or when a client got a not guilty verdict at trial. Working with clients and meeting their goals for what they wanted to happen with the case was the best part. Nothing feels more rewarding.
Has this experience helped you figure out post graduate plans, and if so, how?
This experience has solidified my post graduate plans. I am committed to being a public defender and hope to return to Colorado.
How do you think this experience will shape the rest of your time at W&L Law?
I am going to be a student attorney in the criminal justice clinic for my 3L year here at W&L, and I will have the opportunity to apply all the skills I learned from my internship to my clinic clients. I am excited to take this internship experience and improve and shape my legal ability as a public defender.
W&L Law Alumnae Honored for Pro Bono Work
Two graduates of Washington and Lee School of Law have been honored recently for their pro bono work.
Amy Conant Hoang '13L, an associate at K&L Gates in Washington, DC, was one of four attorneys nationwide to be honored by the non-profit Tahirih Justice Center. The Center was founded in 1997 to provide legal services to immigrant women and children who are escaping violent situations. Hoang worked to get her client a grant of asylum in the U.S.
At K&L Gates, Hoang is member of the firm's government contracts and procurement policy group. She advises clients in the aerospace, defense, and government services industries on a variety of procurement issues, and concentrates her practice on bid protests at the Government Accountability Office and Court of Federal Claims, corporate ethics and compliance, and internal investigations.
Also honored was Krystal Swendsboe '15L, who was recognized by her firm Wiley Rein at the firm's sixth annual pro bono celebration. Swendsboe contributed to a host of appellate pro bono matters including amicus briefs and two merits matters before the U.S. Courts of Appeals for the Fifth and Ninth Circuits.
At Wiley Rein, Swendsboe represents corporate clients and individuals in a variety of litigation and appellate matters in state and federal courts. She has served in legal capacities in both public and private entities, including the U.S. Department of Justice and federal trial and appellate courts.
Gerry Simpson to Lecture on History of War Crimes Law
Professor Gerry Simpson of the London School of Economics (LSE), one of the world's top scholars of international law, will deliver a public lecture titled "One Hundred Years of Turpitude: A Counter-History of War Crimes Law."
The talk is scheduled for  Thursday November 8 at 9:30 am in Classroom A, Sydney Lewis Hall. The lecture is free and open to the public.
Simpson was appointed to a Chair in Public International Law at LSE in January 2016. He previously taught at the University of Melbourne (2007-2015), the Australian National University (1995-1998) and LSE (2000-2007) as well as holding visiting positions at Harvard Law School (1999) and the State University of Tbilisi where he was an adviser to the Georgian Ministry of Foreign Affairs. He is the author of "Great Powers and Outlaw States" (Cambridge, 2004) and "Law, War and Crime: War Crimes Trials and the Reinvention of International Law" (Polity 2007), and co-editor (with Kevin Jon Heller) of "Hidden Histories" (Oxford, 2014) and (with Raimond Gaita) of "Who's Afraid of International Law?" (Monash, 2016).
Simpson's current research projects include an ARC-funded project on Cold War International Law (with Matt Craven, SOAS) and Sundhya Pahuja, (Melbourne) and a counter-history of International Criminal Justice. He is currently also writing about the literary life of international law; an exploratory essay – "The Sentimental Life of International Law" –  was published in The London Review of International Law. A book of the same name will be published in 2019. He is an editor of The London Review of International Law and an occasional essayist and contributor for Arena Magazine.
W&L Law Hosts Round-table on Justice after Conflict
On Sunday October 21 and Monday October 22, the law school at Washington and Lee hosted an exciting round-table on post-conflict justice.
The event was organized by Mark Drumbl, Class of 1975 Alumni Professor of Law and Director of the Transnational Law Institute, and funded by a generous grant by the Lewis Law Center with supplemental support from the Transnational Law Institute.
Six papers were presented, together with a lunch-time address delivered by Saira Mohamed, Professor of Law at University of California Berkeley School of Law, on 'Criminal Punishment as a Human Right?'. The participants in the round-table were Bec Hamilton (American University), Olivera Simić (Griffith University, Australia), Nancy Combs (William & Mary), Rachel Lopez (Drexel), Linda Malone (William and Mary), Barbora Holá (Free University of Amsterdam), Henok Gabisa (Washington and Lee), Andy Spalding (Richmond), and Jo-Marie Burt (George Mason).
A broad variety of papers were presented, ranging from the use of social media and user-generated evidence to convict persons of international crimes; an assessment of the concept of gravity in international crimes; how contracts for major sporting events may protect human rights; the dissenting judgment at the Tokyo trial; empirical assessments of sentencing in Rwanda following the genocide; and the narration of a justice in Guatemala tracing one set of proceedings through multiple venues. In each case, a commentator (not the author) presented the paper and generated supportive and lively conversation.
On October 20, 2018, three of the participants (Mark Drumbl, Barbora Hola, and Olivera Simic) participated in a panel on "Legacies and Memories in International Criminal Law" at the American Branch of the International Law Association's International Law Weekend in New York.
Miller to Give Talk in Honor of Stombock Professorship
Russell Miller, J. B. Stombock Professorship of Law, will deliver a lecture on Thursday, Nov. 1 at 5:30 p.m. in Classroom A in honor of his professorship.
The title of Prof. Miller's talk is "Comparative Law's Taxonomy Problem." According to Miller, a major aim of comparative law has been to reduce the world's rich diversity of dynamic legal systems to a manageable number of generalized "legal families" or "legal traditions."  Comparative law's urge to classify seeks to locate comparative law among the natural sciences, with their long history of taxonomy.  By doing so comparatists have reinforced their self-image as neutral and objective observers of foreign legal phenomena and bolstered their efforts to make grand, global claims at the expense of variety and diversity.
In his talk, Miller will argue that comparative law's taxonomy should be abandoned for an approach that engages with legal systems on their own pluralistic terms – as unique centers for evolving discourse among a variety of legal traditions.  To advance this claim he considers other disciplines' declining interest in taxonomy and he looks to the German legal system for a case study of the roiling, dynamic, plural reality of the law that the abandonment of comparative law's taxonomy will allow us to discover.
Miller is a recognized expert in German law and legal culture. He is the author/editor of a number of books and articles in the fields of comparative law and international law, and he is a frequent commentator in global media sources, including Germany's "paper of record" The Frankfurter Allgemeine Zeitung, which publishes his monthly column on law and transatlantic affairs. He is the co-founder and Editor in Chief of the German Law Journal, an on-line, English-language journal reporting on developments in German, European and International jurisprudence.  Now in its second decade, the German Law Journal is one of the most successful and innovative fora for legal scholarship from a transnational perspective.
Miller has been recognized for his work on German law and transatlantic affairs. In 2018 he was awarded a Schumann Fellowship by the University of Muenster.  In 2014 he testified before the German Bundestag.  In 2013 he was named a KoRSE Fellow at the University of Freiburg.  And in 2009-2010 he was a Fulbright Senior Research Fellow in residence at the Max Planck Institute for Comparative Public Law and Public International Law in Heidelberg, Germany.
Miller grew up in Priest River and Salmon, Idaho. He graduated with a B.A. in English Literature (cum laude / Phi Beta Kappa) and an Honors Program Certificate from Washington State University in 1991.  Miller lettered and earned Academic All-Pac10 honors as a scholarship member of the WSU Cougars football team. Miller graduated from Duke University with a J.D. and M.A. in English Literature in 1994. Miller received an LL.M. (summa cum laude) from Johann Wolfgang Goethe University (Frankfurt am Main, Germany) in 2002.
Miller served as a judicial law clerk at the German Federal Constitutional Court from 2000-2001.  It seems likely that he is the first non-German ever to have enjoyed that privilege at that respected Constitutional Court.  Early in his career he served as a judicial law clerk to the Honorable Robert H. Whaley of the United States District Court for the Eastern District of Washington.  And for four years prior to becoming a professor, Miller served as appellate and post-conviction counsel for indigent, death-sentenced inmates in the state and federal courts of Arizona and Tennessee.
The J. B. Stombock Professorship of Law was established in 2001 by the estate gift of Mary Louise Walker in honor of her first husband, Julius B. "Gus" Stombock '41, '47L, who was a lawyer and civic leader in Waynesboro, Virginia.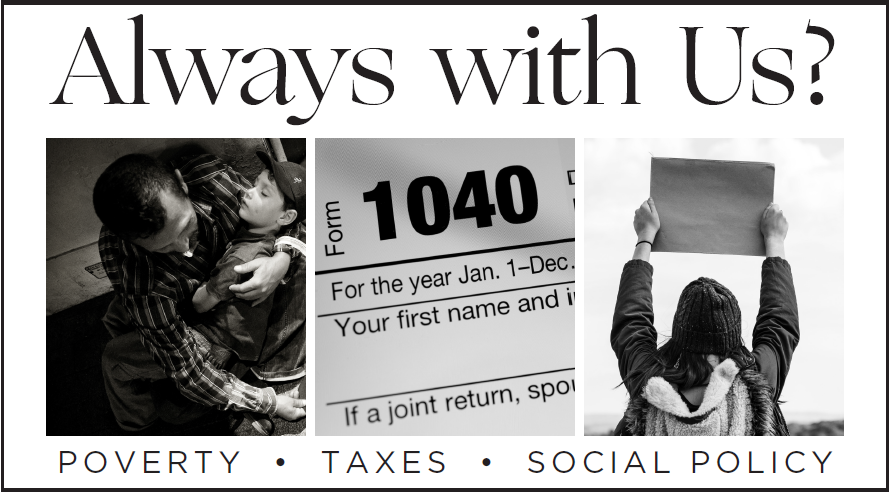 JCRSJ Symposium to Focus on Taxes and Poverty
On Friday, November 2, the Washington and Lee Journal of Civil Rights and Social Justice (JCRSJ) will host its annual symposium in the Millhiser Moot Court Room, Sydney Lewis Hall on the campus of at Washington and Lee University.
The symposium will begin at 8:45 a.m. and conclude at 1:15 p.m. The event is free and open to the public.
The symposium is titled "Always with Us? Taxes, Poverty, and Social Policy." Topics for discussion at the symposium include "Refundable Tax Credits as a Social Safety Net," "Tax Incentives and Economic Development," and "Universal Basic Income and Other Proposals for Reducing Inequality."
The event will feature a keynote address by Susannah Camic Tahk. Tahk is Associate Dean for Research and Faculty Development at the University of Wisconsin Law School, where she researches and teaches tax law and policy and supervises UW Law's Volunteer Income Tax Assistance program. Tahk is currently writing a book tentatively titled "The Tax War on Poverty" that explores the reasons for and consequences of tax policies that address poverty in the U.S.
Panelists for the symposium include Damon Jones (University of Chicago), Benjamin Leff (American University-Washington School of Law), Matthew Rossman (Case Western School of Law), Leslie Book (Villanova University Charles Widger School of Law), Nina Chowdhry (Ernst & Young), Michelle Layser (University of Illinois College of Law) and Jonathan Grossberg (Robert Morris University). W&L professors Michelle Drumbl (Law School) and Art Goldsmith (Williams School) will also serve as panelists.
The symposium is co-sponsored by the Dean's Office, the Frances Lewis Law Center, the Office of the Provost, the Class of 1960 Endowment, and the Shepherd Program for the Interdisciplinary Study of Poverty and Human Capability.
The mission of the Washington and Lee Journal of Civil Rights and Social Justice (JCRSJ) is to explore the intersection of majority and minority culture through discrete legal issues. To that end, the Journal seeks to provide a space for scholars of all persuasions to expand and develop a theoretical, critical, and socially relevant dialogue with the legal community.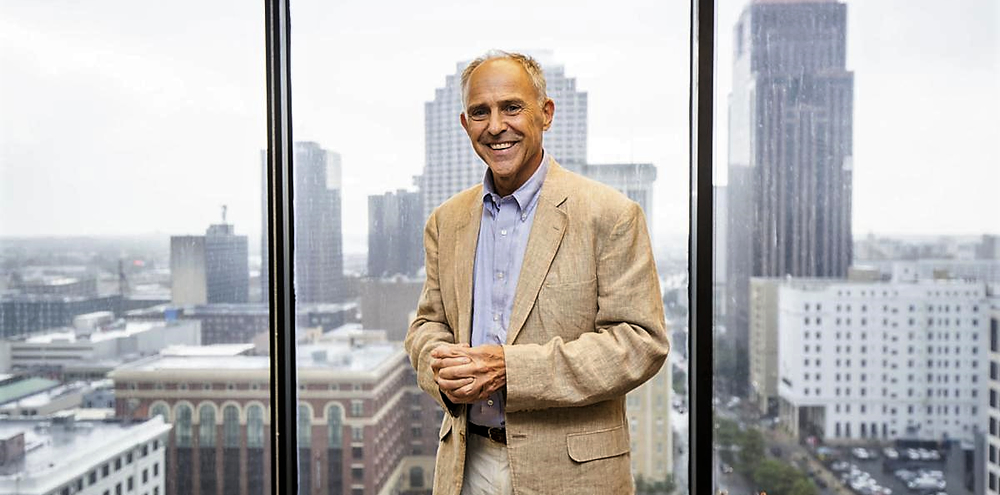 A World of Knowledge Peter Strasser '79L brings a wealth of government and international experience to his new position as U.S. Attorney.
As an attorney, Peter Strasser has seen the world.
As the new U.S. Attorney for the Eastern District of Louisiana, based in New Orleans, he brings his extensive knowledge of military and international law to the job, which he describes as "half managing the office and half doing public relations with federal, state and local law enforcement, as well as the community."
He said it is important to relate positively to the local community, "so citizens will know we are listening and will come to us."
The U.S. Attorney's Office prosecutes violent crime, financial crimes and political corruption. Strasser served 17 years in the same office as an assistant U.S. attorney, and now oversees 60 attorneys who handle criminal and civil litigation.
Strasser's varied legal career includes active and reserve duty with the U.S. Navy. Now retired as a Navy Reserve captain, he served worldwide with the Navy. More recently, he served for 12 years as a DOJ resident legal advisor with embassies in Eastern Europe, Asia and Africa through a program that matches Department of Justice lawyers with State Department needs throughout the world.
Strasser served as an election monitor in the "flawed/rigged elections" that led to the 2003 Rose Revolution in the Republic of Georgia. At the time, he was advising local prosecutors, judges and law enforcement in the development of new procedures to replace Soviet-era systems. He later served as an OECD anti-corruption monitor for Georgia.
He also advised law enforcement in Malawi, Azerbaijan, Pakistan, and Balkan countries under the U.S. European Command's mission in Germany. "They all wanted a criminal justice system modeled on the United States," said Strasser.
While serving in the JAG Corps in the Philippines, Strasser met his wife, who was stationed there with the U.S. Air Force. Their daughter, Hillary, is a 2010 graduate of Washington and Lee and currently works in Burma as a project manager for an investment company setting up the wind energy grid for the country.
Upon leaving Navy active duty in 1984, Strasser applied for jobs with the U.S. attorney's offices in Roanoke, Virginia, and New Orleans. The U.S. attorney in Roanoke wanted to hire him, he said, but there were no openings at that time. He went to work in New Orleans. Later, a job became available in Roanoke, and he moved there. After a short time, his boss left, and Strasser decided to return to New Orleans.
In his position as an assistant U.S. attorney (AUSA) for Louisiana's Eastern District, he headed the organized crime and economic crime divisions. Among his trial accomplishments were the convictions of former Louisiana Gov. Edwin Edwards and associates on racketeering charges.
During a six-month reserve assignment for the Navy in 2001 Puerto Rico, Strasser prosecuted the trials and argued the appeals of a group of 180 protestors, who had objected to the Navy using the island of Vieques, just off the coast of Puerto Rico, for bombing target practice. The protests had gained international attention, and people from all over the world, including political and Hollywood celebrities, were heavily involved in the protests. They all received jail periods.
For the past five years, before his current appointment, Strasser was a partner with Chaffe McCall, LLP, New Orleans' oldest law firm, where he was a criminal defense attorney, gaining "a perspective I didn't have before."
After the election of President Donald Trump in 2016, Strasser's friends suggested that he allow himself to be considered for the U.S. attorney position. The year-long process involved numerous meetings with people in the government, business and legal communities. The Senate proposed his name in October 2017, he was nominated by President Trump in June 2018, and confirmed by the Senate in August 2018.
Originally from Charlottesville, Virginia, Strasser did his undergraduate work at the University of Virginia. When he decided to pursue law school, only U.Va. and Washington and Lee interested him. Wait-listed at both schools, he enrolled at William and Mary, then quickly switched to W&L when a last-minute opening arose.
He said W&L stood out to him because of its emphasis on tradition and its academic excellence. "Tradition is something you don't see at a lot of law schools," he said. "The school's tradition is honored and respected and has meaning."  He also likes that the school values civility.
Washington and Lee – both undergraduate and the law school – are held in high regard in New Orleans, Strasser said. "It's every student's dream to attend U.Va. or W&L."
Working in law is something he has loved "from day one." He says each day is "fascinating and rewarding. You are making a difference and working on behalf of victims." Even in his management position, he feels exactly the same, and he strives to make sure the assistant attorneys under him are happy. "I was always happy as an AUSA because management recognized that happiness equals productive employees."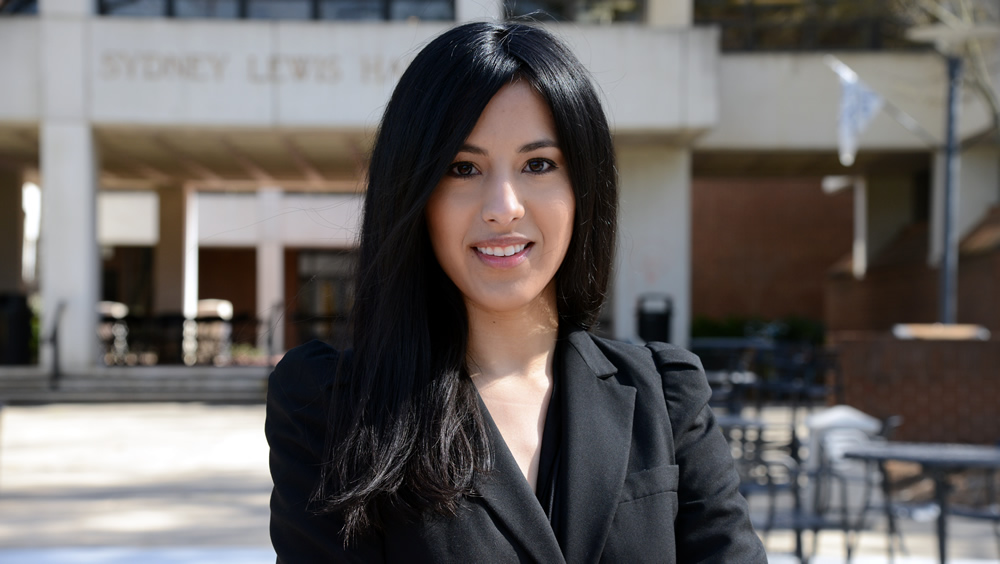 Black Lung Clinic Wins Case in Fourth Circuit Court of Appeals
As reported earlier this year, 2018 graduate Luisa Hernandez argued a case in March before the U.S. Court of Appeals for the Fourth Circuit. In late May, the Court ruled in favor of her client.
Ms. Hernandez appeared before the Court as a student attorney in W&L's Black Lung Clinic. The clinic represents coal miners diagnosed with pneumoconiosis, also known as black lung disease, in their pursuit of benefits from the coal companies they worked for. In this specific case, Ms. Hernandez appealed the denial of a survivor's claim—the claimant was a widow whose husband spent forty years working in our nation's coal mines.
The case will now return to the Benefits Review Board for a reconsideration of the survivor's claim. You can read more about the case and Ms. Hernandez in our earlier story available online.