Former W&L Trustee Thomas C. Frost Jr. '50 Dies at 90 The San Antonian native served on the board from 1972-1982.
Thomas C. Frost Jr., a former W&L trustee from 1972 to 1982, died Aug. 10, 2018. He was 90. He graduated from W&L in 1950 with a B.S. in commerce, summa cum laude.
"Tom was a legend in San Antonio, serving in leadership positions on a number of civic and professional organizations," said President Will Dudley. "Over the years he remained keenly interested in W&L, and when I met him last March he spoke fondly of his time as a trustee and with real enthusiasm about the university's current goals and future prospects. We are grateful for his dedication to his alma mater and for his wise counsel."
A native San Antonian, Frost was the fourth generation of his family to oversee the bank founded by his great-grandfather, Col. T.C. Frost, in 1868. He began his banking career in 1950, starting as assistant cashier in Frost's Foreign Department and becoming president in 1962. He retired in 1997, after 35 years at the helm of Cullen/Frost.
During Texas' economic downturn in the 1980s, Frost oversaw the bank's growth, and its transition into a publicly traded company on the New York Stock Exchange in 1997. Of the top 10 banks in Texas in 1980, only Frost Bank emerged from that turbulent decade without a merger or outside assistance. Frost emphasized banking relationships rather than transactions and often answered his own phone. He cherished his employees and regarded them as the front line to excellent service.
Frost served in leadership positions for numerous professional organizations, including SBC Communications Inc., the Federal Reserve Bank of Dallas, the San Antonio Branch of the Federal Reserve Bank, the Federal Advisory Committee of the Federal Reserve System, the Association of Reserve City Bankers, the Texas Bankers Association and the San Antonio Clearing House Association. He was instrumental in helping orchestrate the signing of the North American Free Trade Agreement in San Antonio in 1982.
Frost also supported community development in San Antonio, with service on the boards of the San Antonio Medical Foundation, the Texas Research and Technology Foundation, the Southwest Texas Methodist Hospital, Southwest Foundation for Biomedical Research, Southwest Research Institute and on the Executive Committee of the San Antonio Livestock Exposition. He also served on the boards of Project Quest, the McNay Art Museum, the Free Trade Alliance of San Antonio and the YMCA.
Fluent in Spanish and an aficionado of Mexican culture, he co-founded the United States-Mexico Chamber of Commerce in Washington, D.C., and was a member of the U.S.-Mexico Commission for Educational and Cultural Exchange (Fulbright-Garcia Robles Commission). He received the Aguila Azteca medal, the highest honor the government of Mexico confers on a non-Mexican citizen.
Frost was deeply involved with educational endeavors, including the University of Texas at San Antonio, Austin College, the University of Texas Health Science Center at San Antonio, the National University of Mexico (UNAM) Foundation and the Texas Independent College Fund. He received an honorary Doctor of Laws degree from Austin College and an Honorary Doctor of International Relations degree from the University of the Americas in Mexico City.
He is survived by his wife of 67 years, Patricia "Pat" Holden Frost; his sons, Tom C. Frost III and his wife Meaghan, Bill H. Frost and his wife Tanya, Don B. Frost and his wife Lou Celia, and Pat B. Frost and his wife Kelley; 13 grandchildren; and two great grandchildren.
W&L's Benefiel Discusses Ancient Graffiti Project on Virginia's Public Radio Benefiel explains how she has spent more than a decade studying what the people of Pompei and Herculaneum wrote on their walls.
Rebecca Benefiel, professor of classics at Washington and Lee University, discusses her research and ongoing Ancient Graffiti Project on WVTF Virginia's Public Radio. During the broadcast, Benefiel explains how she has spent more than a decade studying what the people of Pompei and Herculaneum wrote on their walls.
"There were public inscriptions that were painted on building facades – high up in large letters by people whose job it was to post inscriptions for public consumption, and this included the advertisements for gladiatorial games and campaign posters for people who were running for political office," said Benefiel.
Listen to the interview here.
'A Seriously Huge Operation' W&L Campus Kitchen summer interns practice leadership development through community service.
Since its inception 12 years ago, Campus Kitchen at W&L (CKWL) has hired interns every summer. Those students assist with the day-to-day functioning of the organization so that it can efficiently address food insecurity in Rockbridge County.
The organization serves Lexington, Natural Bridge and Buena Vista, recovering and reusing food that otherwise would have been wasted to create balanced meals for low-income members of the community.
The three W&L interns this summer were Rosalie Bull '20, Robert Moore '20 and Nathan Brewer '19. CKWL also has collaborated with other organizations, such as the Shepherd Higher Education Consortium on Poverty, AmeriCorps and local high schools to engage students from outside the W&L community. This year's AmeriCorps VISTA intern was Madeline Fuentes '21, a student at the University of Vermont.
During the academic year, plenty of student leaders and volunteers help with planning, cooking and delivering meals. During the summer, however, these duties are shouldered by a handful of interns. We spent one day this summer shadowing the four interns who worked hard not only to fill hungry bellies, but to spread joy in the local community.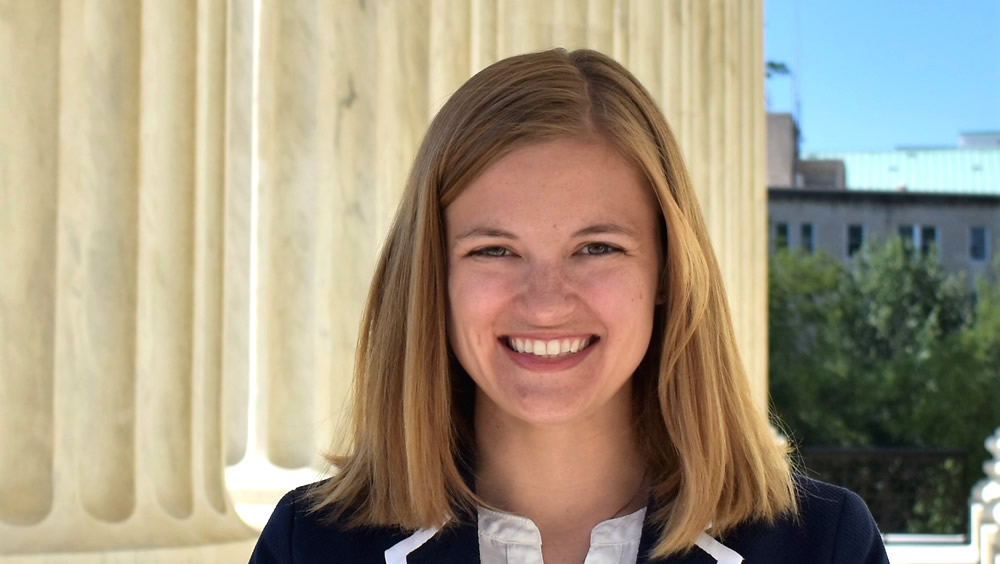 Access to Education Carrie Macon '20L worked with the Guardian ad Litem education team at the Children's Law Center in Washington, DC this summer.
Carrie Macon is a second-year law student from Murfreesboro, Tennessee. She graduated from the University of Tennessee-Knoxville in 2011 with a degree in Political Science. Prior to law school, she taught fifth grade in Nashville and Johnson City, Tennessee. At W&L Law, she is a staff writer for the Washington and Lee Law Review and a board member for the American Constitution Society.
What did you do for work this summer?
I worked as a summer law clerk for the Children's Law Center (CLC) in Washington, D.C. I specifically worked with CLC's Guardian ad Litem education team.
How did you find/get this position?
As a former teacher, I knew I wanted to do something related to education law during my first summer.  I attended the Equal Justice Works Job Fair and Conference in October, and while the Children's Law Center did not participate, attending the fair made me realize that I wanted to work in D.C.  I then found the CLC by searching for education law organizations in D.C.  When I saw that one of CLC's goals is to ensure that all D.C. children have access to quality education, I knew wanted to apply.
Describe your work experience.
My summer experience gave me the opportunity to learn about a variety of different issues D.C. families face.  Throughout the summer, I researched issues related to home-hospital instruction, the Individuals with Disabilities Act's stay-put provision, and special education transportation.  I had the opportunity to accompany attorneys to home visits, school meetings, and hearings.  Additionally, CLC hosted several trainings so that the summer clerks could learn about other pertinent topics, like D.C. housing issues and the D.C. foster care system.
What were some skills you developed this summer?
In addition to the trainings on D.C. legal issues, I participated in several trial skills trainings.  I was able to attend a D.C. Family Court training on exceptions to hearsay, and CLC's own trainings allowed us clerks to develop theories and themes of cases, write mock openings and closings, and develop mock direct and cross examination questions.  The trial skills trainings culminated in a full-day neglect trial simulation at the end of the summer.  These experiences allowed me to start to develop litigation skills.
What classes or experiences were useful in preparing you for the summer work?
Legal research and legal writing were most useful in preparing me for the summer.  I referenced my legal writing books and legal research class notes on several occasions throughout my time at CLC.  It was also helpful to have exposure to administrative law because CLC's work intersects with state agencies.
What surprised you about the work you did this summer?
I was most surprised by how dynamic direct representation can be.  Each day brought new challenges.  Within one day, I could work on research tasks, attend office or court trainings, help locate resources for clients and attorneys, reach out to clients to set up school visits, and attend school meetings.
What was your favorite aspect of this summer work experience?
My favorite aspect of this summer was that I had many opportunities to get out of the office and interact with clients.  I loved observing court hearings, school meetings, and accompanying my supervising attorney on home visits.  This allowed me to understand how my work impacted clients' lives.
Has this experience helped you figure out post graduate plans, and if so, how?
I'm still not certain what type of law I want to practice post-graduation. However, my experience did help confirm that I want to advocate for marginalized populations in some capacity.
How do you think this experience will shape the rest of your time at W&L Law?
My experience at CLC exposed me to evidence topics and trial skills that will help me in my 2L and 3L classes.  I had the privilege of observing several attorneys in different advocacy settings.  As someone who was hesitant about litigation entering law school, my summer experience has caused me to become more interested in litigation related classes.
Ethics at the Pentagon David Thompson '19L spent the summer at the Standards of Conduct Office, the senior ethics office for the Department of Defense.
J David Thompson is a 3L at Washington and Lee School of Law. He received his BS in Economics and MBA from Liberty University. Before coming to law school, David served in the U.S. Army. At W&L, he's volunteered with Washington & Lee Veterans Advocates (WLVA) and Women's Law Student Organization (WLSO). Separately, he is Co-Director of Service to School JD Operations, a Leader with Veterans for American Ideals, and a 2016 Veterans in Global Leadership Fellow. Connect with David at www.jdavidthompson.com.
What first attracted you to W&L Law?
One of the things that drew me to W&L was the focus on international law and the opportunities, while still a student, to work with faculty to make a global impact. This proved itself to be true time and time again.
Additionally, before coming to W&L I worked in the Hashemite Kingdom of Jordan.  While in Za'atari Refugee Camp, I noticed how early childhood marriage impacted women's education. A friend that I previously served with in the Army was a current student at W&L, Nick Ramos ('18L). He gave me advice on transitioning from the military to law school and recommended that I consider W&L. That night, after working in the refugee camp, I reviewed the courses and faculty at W&L. I noticed a report from Dean Bond's Human Rights Clinic titled Early Childhood Marriage and the Affect on Women's Education in Tanzania. I read the report that evening, finding that the situation was largely analogous to what we faced in Jordan for Syrian refugees. I distributed the report to the working group the next day, and we used that report as a baseline for future efforts. W&L provided benefit to me before I even applied.
What did you do this summer? How did you find/get this position?
I interned at the Office of the General Counsel (OGC), Office of the Secretary of Defense (OSD). This office is at the Pentagon, outside of Washington D.C. Particularly, I interned in the Standards of Conduct Office (SOCO), which is the senior ethics office for the Department of Defense (DoD). I found the position on USAJobs.gov.
Describe your work experience.
First, I worked in the Pentagon, which is humbling and inspiring. Being central to so many important decisions facing the world is an incredible experience. The work done by OGC has real world, operational consequences. Assisting people in decisions and legal analysis that affect so many lives is sobering. I never lost the awe of walking into the building and through the 17 miles of corridors.
Second, my office was between the offices of Secretary Mattis and the Secretary of the Army. On several occasions I ran into General Dunford (Chairman of the Joint Chiefs of Staff) at the Pentagon Gym. Having Active Army experience and serving in the Army Reserves, it is quite an experience to interact with so many Senior Executive Service (SES) and General Officers. Having the opportunity to interact with people that devoted so much of their lives to public service and the country while rising to the highest levels in the Department is an experience I probably would not have had otherwise.
What classes or experiences were useful in preparing you for the summer work?
The Office of the General Counsel for DoD is quite large, to say the least. Given the portfolio of things coming before OSD, I used a little bit from an array of classes—everything from Contracts to Mass Atrocities. Professional Responsibility proved to be one of the most beneficial classes for working in the SOCO. Administrative Law proved to be another valuable class. Through the International Criminal Tribunal, I received a small glimpse into some of the litigation work by DoD.
What was your favorite aspect of this summer work experience?
Even though I had 10 years of military experience before the internship, the breadth of issues coming before OSD shocked me. In addition to the Department's main mission, it also has hospitals, schools, family programs, and more. OGC has attorneys for all of these issues—from personnel and employment, healthcare, litigation, legislative, international, intelligence, standards of conduct, and more. The first issue I received revolved around a program to assist families with handicapped children. This was a surprise as it was not something I expected to handle when applying to the internship. Of course, it is an important issue, and I want to assist service members and their families. The range of issues I handled only grew more diverse from the start. It was incredible to be able to work on such a broad array of issues from one organization.
Additionally, I worked with some of the smartest and kindest people in the government. Secretary Mattis (DoD) takes a strong ethical stance—what he refers to as the "ethical midfield." As such, SOCO sees nearly everything that comes before the Secretary. In addition to working for one of the best Directors in the Department and a strong team, I engaged with leaders all across DoD. Everyone from Policy to Acquisitions wants to ensure they comply with the Secretary's guidance. As such, they seek out SOCO to ensure DoD is above reproach on standards of conduct. The level of access this internship enabled is well beyond what I think most internships offer.
What would you say for someone looking to intern with DoD?
Do it—especially if you're interested in working for the government. Even if someone does not want to work in DoD on traditional military type stuff, the level of access that this internship provides is amazing. In addition to everyone you meet working at the Pentagon, I met with the House Armed Service Committee, House Office of Legal Counsel, White House Situation Room, White House General Counsel, White House Military Office, and others. Even if a person does not want to handle the traditional military type work, there are lawyers that handle all the aforementioned areas.
Working at OGC, OSD enables one to contribute to public service while still a law student. The impact you get to have on issues of national and transnational importance is unparalleled. Further, this internship puts you in the GS system and provides a security clearance, which assists for employment with other government agencies. I really cannot recommend this internship enough.
How do you think this experience will shape the rest of your time at W&L Law?
Beyond my last year at W&L, I think the experience of working at OGC, OSD will, to varying extents, shape my personal and professional life. First, I made friends and colleagues with other incredible interns and employees at DoD. I am truly grateful and a better person for having met and worked for them. Second, the leadership lessons and commitment to service is something that I always appreciate. Third, the incredible support by Secretary Mattis for ethical leadership and recognition that public service is a sacred trust between me and people that will never meet me is something that cannot be understated. This work reconfirmed that I need work that is impactful and meaningful. I am a values-driven person, and working in an organization with shared values enables both the organization and me to thrive.
From Politics to Park Ranger Studying the unlikely combination of geology and politics prepared Nova Clarke '96 for a career as an award-winning environmental educator.
Miami native Nova Clarke '96 and her parents appreciate the irony of this city girl becoming a refuge ranger. "My parents really don't know how I became a ranger," Clarke says, laughing. "I am much more of an outdoors person than when I was growing up. I've discovered I prefer more rural areas with less people and more nature. That's a big change from growing up in Miami."
Clarke serves as education specialist and refuge ranger at Black Bayou Lake National Wildlife Refuge, in Monroe, Louisiana. In February, the Louisiana Wildlife Federation named her Conservation Educator of the Year for her environmental education programming at Black Bayou as well as for
her outreach work in the community.
Growing up, Clarke was set on becoming a lawyer. But that idea started fading at W&L when she took David Harbor's introduction to geology. "I ended up taking more geology classes and did a Spring Term field-mapping class out West, and fell in love with the West," she says.
Clarke double-majored in politics and geology and environmental studies and became involved with the Outing Club. "That got me outside and exposed to nature," she says.
From Politics to Park Service
On the political side, she took part in two Washington Term experiences, one with the AFL/CIO and the other with the White House. "From that internship, I flew to Alaska and did an internship in the summer with the University of Alaska," she says. "It was around then I realized I didn't want to go to
law school."
She landed her first job with the National Park Service in 1998 as a seasonal ranger in Colorado and stayed with that organization until 2012. During that time, she worked at a variety of sites, including Utah's Canyonlands National Park, Arizona's Rainbow Bridge National Monument, and the Tuskegee (Alabama) Institute National Historic Site.
She began working as an interpretive ranger at Black Bayou, part of the U.S. Fish & Wildlife Service, five and a half years ago. "A big part of my job is education," she says, adding she often works with schoolchildren on field trips. "It's important to get kids outside and connected to the environment."
Many of her interactions include two non-venomous Louisiana pine snakes. "They do road trips with me to meet all the kids," she says. "We also have a small exhibit with animals that includes three little alligators."
One of her biggest passions is getting people outside at night to explore the dark "so they can realize the dark is not scary. There are lots of stars," she says. "I do a lot of night programs like frog walks, monthly full-moon walks, and a haunted nature trail at Halloween."
Self-Reliance
Through her work as a ranger, she's discovered she's much more independent than she thought. "I have a lot of self-reliance now," she says. "I've figured out who I am." During her time at W&L, she was an outspoken liberal. "I was always the weirdo," she says. "I keep in touch with Professor William F. Connelly Jr., in the Politics Department, who was my Washington Term advisor. Politically, we butted heads a lot."
Her experiences at W&L have been invaluable in her life and work. "I've learned to listen to other people and realize that everyone has their own valid opinion and that you treat everybody as an equal. You don't judge," she says. "Those lessons make it easier for me to do my job now."
More About Nova
FAVORITE PROFESSORS: William F. Connelly Jr., the John K. Boardman Jr. Professor of Politics; Edgar Spencer '53, Ruth Parmly Professor of Geology Emeritus; and David Harbor, professor of geology. "All three had a huge role in how I ended up doing what I do."
FAVORITE CLASS: Geology classes, "because they got me outside."
ACCOMPLISHMENTS: She was one of the founding members of the Habitat for Humanity chapter at W&L. She also was president of the College Democrats her senior year.
A View of the Court Kate Murphy '20L spent her summer on both sides of the bench, working for the Supreme Court of Virginia and the U.S. Attorney's Office.
Kate Murphy is a second year law student from Richmond, Virginia. She graduated in 2016 from the University of Virginia with a degree in History and Government. She spent a year between undergrad and law school working as a paralegal at the Department of Justice in Washington DC. At W&L Law, she is Co-President of the Pro Bono Board, a staffwriter for the Journal of Civil Rights and Social Justice, and a member of the Women in Law Society.
What did you do for work this summer?
This summer, I split my time between the Supreme Court of Virginia and the U.S. Attorney's Office in Newport News. I spent May and June in the Chief Staff Attorney's Office in the Supreme Court and July at the U.S. Attorney's Office.
How did you find this position?
I got both of these positions from GPIIP, the government interview program in February. I also talked to older W&L students who had worked there in the past to learn more about the positions and the interview process.
Describe your work experience.
At the Supreme Court, the majority of my work was reviewing criminal petitions for appeal and drafting memoranda explaining why the court should or should not hear the cases. I would read through the transcripts from the lower court to summarize the relevant facts, summarize each side's argument, the relevant law, and my suggestion as to whether the case had merit to be heard. The final result was that the justices only had to read my four page summary of the case rather than hundreds of pages of transcripts and briefs. While at the Court, I also got to hear oral arguments and writ panels, conduct research into actual innocence DNA preservation, meet the Justices, and learn more about Virginia's appellate system.
At the U.S. Attorney's Office, I conducted legal research for pending cases and drafted motions and responses to the court. I also got to prepare witnesses and exhibits for a trial and spend a lot of time in the district court with various pre- and post-trial hearings. The majority of my work focused on drug related charges, but I also got exposure to white collar crime and gang cases.
What were some skills you developed this summer?
The Supreme Court was incredible for improving my writing skills. Trying to condense hundreds of pages of material into a couple pages was daunting at times, but my mentor gave me detailed feedback which helped me write concise and eloquent memos.
The U.S. Attorney's Office also greatly helped my legal research skills. The attorneys frequently needed information about complex and developing areas of law, so I had to work efficiently to find cases with similar fact patterns to support their arguments. A lot of my time was spent researching the Fourth Circuit and then putting the information I found into drafts of motions or memos explaining the law to the attorneys.
What classes or experiences were useful in preparing you for the summer work?
In both internships, I was working on criminal cases so criminal law was incredibly beneficial. Legal research and writing were also essential to both of the internships as the majority of my work was research and writing based. However all of my classes were useful while listening to the oral arguments in the Supreme Court, because the June session had cases that touched on property, contracts, professional responsibility, criminal law, administrative law, and civil procedure. It was incredible to see topics we had discussed in class come to life in the oral arguments.
What surprised you about the work you did this summer?
I was definitely surprised by how much I had learned in one year of law school and how much it related to the work I did this summer. I was a little unsure of how easily the skills I learned as a 1L would transfer to a work environment but was happy to see that I could handle the work and had learned much more than I had realized in a year. While my work delved into more complicated material than I had seen in school and classes I had not yet taken, such as constitutional law and criminal procedure, I was able to use the foundations I had learned in school to research these areas and find the answers I needed.
What was your favorite aspect of this summer work experience?
At the Supreme Court, I loved getting to know the Justices. All of the Justices that live in the Richmond area took the time to meet the interns over lunch or dessert. It was amazing to get to know more about their careers, and they all gave thoughtful advice for our futures. I also loved getting to present one of my cases orally to Justices Mims and McCullough. It was a great experience to work on my oral advocacy in front of two distinguished justices–especially when they agreed with my analysis of the case!
My favorite part of the U.S. Attorney's Office was getting to spend the majority of my time in court. I got the opportunity to see everything from a guilty plea, misdemeanor docket, arrangement, and sentencing. I loved getting to know more about the federal system and see the behind the scenes work that goes into the cases. The best part was getting to discuss what I had just seen with the attorneys and get their insight into the cases.
Has this experience helped you figure out post graduate plans, and if so, how?
This summer definitely confirmed that I enjoy litigation and would like to continue into that field. I was interested in litigation before law school, but getting to see it from a variety of scenarios confirmed that it would be a great path for me. I'm still interested in exploring more transactional work, but I am glad to know how much I enjoy litigation and practicing in Virginia.
How do you think this experience will shape the rest of your time at W&L Law?
This summer definitely showed me the importance of clear writing and oral advocacy and how it can determine the fate of a case. I am looking forward to more chances to improve my writing at W&L by taking writing seminars and writing a note and improving my oral advocacy through the various competitions in the fall.
W&L Professor Ted DeLaney to Address Opening Convocation DeLaney's talk is titled "W&L History: Traditions, Transformations and the Consequences of Change."
Theodore C. DeLaney Jr. '85, associate professor of history at Washington and Lee University, will address W&L's 2018 Fall Convocation at 5:30 p.m. on Wednesday, Sept. 5. Delaney's talk is titled "W&L History: Traditions, Transformations and the Consequences of Change."
A Lexington native, Ted DeLaney began his career at W&L in 1963 as a lab technician in the Biology Department, where he spent the next 20 years. He enrolled as a full-time student at the age of 40.
"Toward the end of those 19 years [working at W&L], I started taking one class per term for credit — it was a little-known benefit that W&L employees had. I was the only person who had ever done it," said DeLaney. "By that time, it must have been about 13 years after the admission of the first black student."
He graduated with a B.A. in American history, cum laude, in 1985. He also earned 15 undergraduate summer school credits from Virginia Military Institute.
DeLaney taught at The Asheville School, a residential secondary school in western North Carolina, before earning his Ph.D. in American history from The College of William & Mary. He taught at W&L from 1991 to 1993, then was an instructor at the State University of New York – Geneseo.
DeLaney returned to W&L as an assistant professor of history in 1995. He has since taught Colonial North America, Comparative Slavery in the Western Hemisphere, African-American History, Civil Rights, and Gay and Lesbian History.
He served as head of the History Department from 2008-2013, and as co-founder and director of the Africana Studies Program. In addition, he has served on numerous committees, including the Commission on Institutional History and Community. He plans to retire at the end of this academic year, and part of his speech will enumerate the various capacities he has held at W&L over the course of his 55-year affiliation.
"To have Ted DeLaney deliver the Convocation address this year is such a great occasion," said Provost Marc Conner. "No one has a more penetrating sense of W&L's history and character than Professor DeLaney. His vision for W&L has always been for it to be the best it can be, and he has contributed to that vision substantially in so many ways. I am eager to hear his perspective on our institutional history and his assessment of what we have done well, and where we can do better."
Fall Convocation is the traditional opening of Washington and Lee's academic year. This year will mark the university's 269th academic year and the 169th year of the School of Law. Convocation, which is free and open to the public, will be held on the Front Lawn. In case of inclement weather, the event will move to Marshall Hall for Leadership & Ethics at Virginia Military Institute.
The Convocation address will be streamed live online at https://livestream.com/wlu/fall-convocation-2018.
President Dudley's Response to the Report of the Commission on Institutional History and Community
Today, President Dudley shared his response to the Commission on Institutional History and Community's report.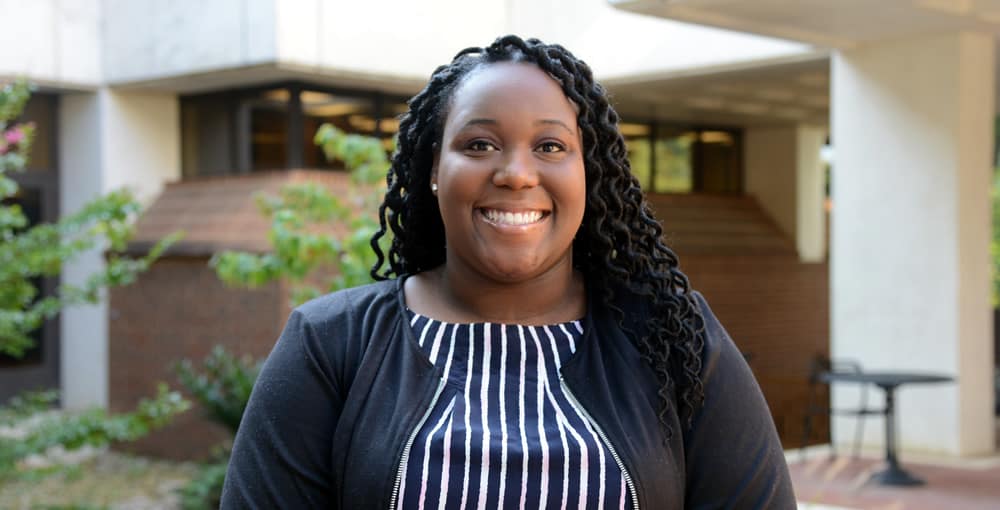 In the Office of the Public Defender Rashanna Butler '20L split her summer between public defender offices in Lexington and Roanoke.
Rashanna Butler is from Atlantic City, NJ. She attended Fairleigh Dickinson University, where she received a BA in Criminal Justice with a minor in Forensic Psychology.  At W&L she serves on the Black Law Student Association's executive board as the treasurer, and she is a proud member of the Pro-Bono Board.
What did you do for work this summer?
I decided to split my summer to make it more beneficial. I interned for the Roanoke Public Defender's Office and the Staunton Public Defender's Office. Both offices are under the Virginia Indigent Defense Commission. The Roanoke office serves Roanoke City, and the Staunton office serves Lexington, Buena Vista, Rockbridge County, Augusta County, Staunton, and Waynesboro. I began my summer with the Roanoke office in May and transitioned to the Staunton office in July. The Staunton office has a satellite office in Lexington, where I spent the majority of my time.
How did you find/get this position?
I got the Roanoke position through Professor Mary Natkin. I mentioned to her that I was interested in interning at a public defender office, and she put me in contact with a classmate of hers, which led to a phone interview and job offer. During the semester I met with Ms. Andrea Hilton from the Office of Career Strategy, and she helped me compile a list of the public defender offices that I would apply to. I got the Staunton position by calling the office and asking what their internship program entailed. When my call was returned, it became an impromptu phone interview.
Describe your work experience?
I observed general district, juvenile and domestic relations, and circuit courts. I researched legal issues and wrote memos to aid attorneys with their cases. I also reviewed body cam and patrol car footage. I accompanied the attorneys to visit their clients in the jails and sat in on client meetings. I compiled discovery materials for the attorneys. I reviewed complaints and warrants for issue spotting. I attended trainings and performed various clerical duties. A normal day consisted of reviewing the calendar before court, meeting with clients, meeting with the commonwealth attorneys to discuss options, plea deals, and so on.
What were some skills you developed this summer?
My writing improved with the memos I provided to the attorneys. My research skills were strengthened because the time frame that I was given during the school year to complete a project was reduced to half. My communication skills were enhanced because I saw the importance of being precise with statements made to clients, commonwealth attorneys, and the court. Being able to express yourself in a short amount of time is vital because you may only have a brief moment to speak, and the most important points should be made first. For example, if a client is in court for failure to pay fines, the lawyer should lead with the fact that the client lost his or her job versus how the client used to be a good Samaritan.
What surprised you about the work you did this summer?
I was surprised to find out how small the legal community is. Also, I was surprised to see the amount of negotiating before and during court between the defense attorneys and the commonwealth attorneys.
What was your favorite aspect of your summer work experience?
My favorite aspect was being able to ask tons of questions to the lawyers I shadowed. There are many aspects of the court system, legal arguments, and lawyering techniques that I didn't understand, and I had an open space for questions and answers.
Has this experience helped you figure out your post graduate plans, and if so how?
I knew going into law school that I wanted to be a public defender, and this experience solidified that decision. I was able to see up close the amount of work and dedication that a public defender must give to their caseload. Working so closely with the public defender offices, I experienced the good and the bad days. I know that being a public servant is a higher calling I would like to answer after law school.
How do you think this experience will shape the rest of your time at W&L Law?
I have been offered the opportunity to continue my internship at the Lexington office, which I accepted. This summer's experience will help me continue with my classes not only from a student's perspective, but also from a perspective of someone who has hands on experience in the courts.
W. Barlow Newbolt, Professor of Physics Emeritus, Dies at 83 Newbolt taught at W&L from 1962 to 2000.
W. Barlow Newbolt, professor of physics emeritus, who taught here from 1962 until his retirement in 2000, died Aug. 27, 2018 in Lexington. He was 83.
"I understand that when Barlow joined W&L, he helped move the physics department from its home in Reid Hall to its new headquarters in Parmly Hall," said President Will Dudley. "He also modernized the laboratory equipment and experiments for the modern nuclear physics courses, which he did with a grant from the Atomic Energy Commission."
Barlow was born on Sept. 29, 1934, in Berea, Kentucky. He graduated from Berea College in 1956 with a B.A. in physics. He earned his M.S. (1960) and Ph.D. (1964) in physics from Vanderbilt University.
He joined the W&L faculty in 1962 as an instructor of physics. His research interests included a broad range of topics in atomic and nuclear physics, and he received fellowships to conduct research at the Marshall Space Flight Center for NASA, Oak Ridge National Laboratory and the Arnold Air Development Center for the Air Force Office of Special Research. In 1968, with a grant from the Sloan Foundation, Barlow spent a year at the Nobel Institute for Physics in Stockholm, Sweden.
While at W&L, Barlow served a five-year term as department chair. He belonged to Phi Kappa Pi and Sigma Xi, an honor society for scientists and engineers. 
The university extends deepest condolences to his wife, Enna Mae; children Bill and Elizabeth; and grandchildren, Taylor, Zoe, Andrew and Hannah.
There will be no funeral or memorial service.
Opening New Doors Catherine Savoca '19 explored the real estate development industry this summer as a sales and marketing intern in Lisbon, Portugal.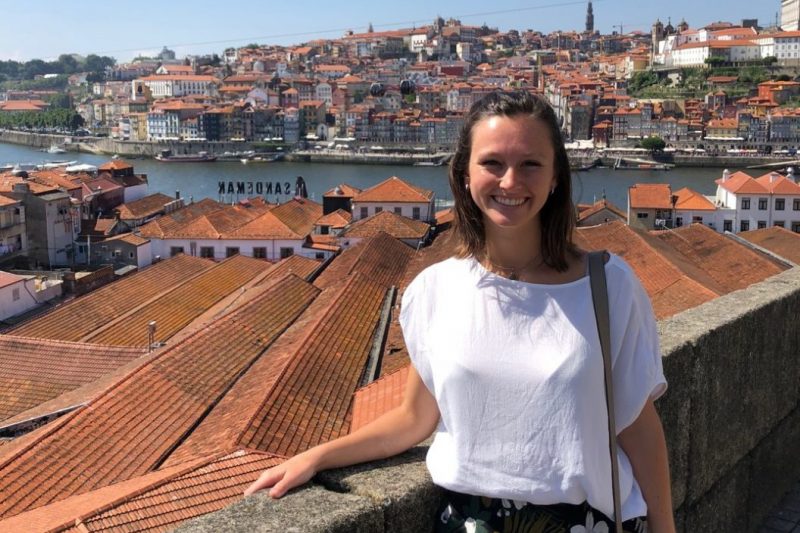 "Coming here alone and working a normal job enabled me to experience the culture in a way that I wouldn't have as simply a student abroad in an American program."

— Catherine Savoca '19
Hometown: Columbia, South Carolina
Major: Strategic Communication
Minor: French and Environmental Studies
You interned with Reformosa this summer for 10 weeks as a sales and marketing intern. Please tell us more about your role.
I was a sales and marketing intern at Reformosa, a luxury real estate development company in Lisbon, Portugal. I supported sales by meeting directly with brokers/consultants/architects to match the product to the market demand. I also developed marketing strategies and worked directly with real estate promoters to promote upcoming projects.
How did you find this internship?
Over Winter Term, I studied in Aix en Provence, France, where I took classes toward my French minor at IAU College. While there, I made a connection who informed me of internship opportunities with Reformosa. From there, I applied.
What was the most interesting knowledge you picked up while doing this work?
I had no prior real estate experience coming in so there was a lot to learn. Through working for a mid-size company, sitting around a table with architects, engineers, project managers and sales people, I acquired a wealth of knowledge about what it takes to build, promote and sell a development. I particularly enjoyed learning how marketing goes hand-in-hand in the design of a development. Because our company markets to both international and local clients, it was interesting to see how the needs of different cultures affect the layout of a building or an apartment.
What was it like working in a different country?

Absolutely amazing. Every day, I thought about what a mistake it would have been not to go there. Not only did I enjoy the work that I was doing, but I loved the people that I worked with. I felt immediately accepted and respected as one of the staff. While the staff primarily communicated in English (it's an American-Chinese owned company), there were many situations in which they broke out into Portuguese, both in the office or in meetings. In meetings with Portuguese partners and companies, there was a bit of code-switching, so oftentimes, someone would have to translate whatever it was that I missed. There were many times when Google Translate was my best friend when referring to Portuguese documents for certain tasks.
Aside from my role, going there alone and working a normal job enabled me to experience the culture in a way that I wouldn't have as simply a student abroad in an American program. It put me in a position where I was forced to seek out friends and activities on my own, unlike more structured programs that are intended to give you those opportunities.
How did this experience relate to your larger professional or personal goals?
I believe this experience presented a lot of opportunities to me. I was still very interested in pursuing a career in marketing and communications. Working with a specialized company, I was able to gain a strong grasp on a niche part of the real estate industry while also using my prior knowledge and skills. Now that I have had this unique experience, I am also interested in real estate-related careers, specifically development. It has opened new doors for me as far as careers go.
How did W&L prepare you for this experience?
The skills you learn in the Journalism and Mass Communications Department are incredibly practical and adaptable to any situation. Marketing and communications go hand-in-hand, so I felt prepared to support communications-related campaigns, whether that included writing copy for a brochure or preparing a marketing strategy. As a strategic communicator, I had to communicate effectively and efficiently with many different types of people—brokers, consultants, architects, real estate promoters, and target audiences—and W&L helped me prepare for just that.
If you know a W&L student who would be a great profile subject, tell us about it! Nominate them for a web profile.
More About Catherine
What extracurricular activities do you do?
I am a sustainability intern, an ESOL tutor, a member of the Grace Episcopal Church Refugee Working Group, and a member of the publicity committee on GAB.
Along with my younger sister, who attends U.Va., I also run a nonprofit organization in Lexington called What A Racket. We founded the organization in 2013 in our hometown and brought our new chapter to Lexington. The goal of the program is to introduce children to the sport of tennis, inspire the same passion we have for the sport, and educate them about nutrition and fitness.
Why did you choose your major?
It's actually very simple. I love to write, I love to think creatively, and I love the challenge of thinking critically through writing and creativity. I also enjoy working with others and meeting new people, all of which is inherent to the communications program.
Has anyone on campus inspired you?

As my French professor, Professor Stephen McCormick inspired me to pursue my minor in French and thus, go abroad to France for the semester. Without him, I never would have come across this amazing opportunity.
Favorite place to eat in Lexington? What do you order?
Sweet Treats. I share an order of the classic breakfast—eggs, sausage, toast, potatoes—and an order of the buttermilk pancakes. I am also a fan of their extensive magazine collection.
What one film/book do you recommend to everyone?
"A Thousand Splendid Suns," a novel by Khaled Hosseini
Favorite W&L event:
Parents' Weekend
Eastern Art Meets Western Virginia Dr. Ling-ting Chiu, a Fulbright Scholar and assistant professor of history at Soochow University in Taiwan, spent the summer at Washington and Lee studying the works of former W&L professor and artist Professor I-Hsiung Ju.
Those familiar with the history of art at Washington and Lee will have heard of Professor I-Hsiung Ju, an artist-in-residence and professor at W&L from 1969 to 1989. Professor Ju's name can be found on art still hanging on university walls, as well as on an endowment for art studies and on the Ring-Tum Phi's 1971 award for Professor of the Year.
But Dr. Ling-ting Chiu only recently became acquainted with Ju's work. A Fulbright Scholar and assistant professor of history at Soochow University in Taiwan, Chiu came to Lexington in June 2018 to study Ju's life, legacy and art. She has taught courses in both Chinese and Taiwanese art history, and has published four books in those areas. Her next book, she hopes, will be about Professor Ju.
Chiu's current research studies the impact of traditional Chinese artists, specifically Chinese literati painters, who went overseas to practice their art. Born in Jiangyin, Jiangsu, China in 1923, Ju came to the United States in 1968 and became an artist-in-residence at W&L the following year. Among his many art classes, he taught literati painting.
"He was a very versatile artist," Chiu said.
Literati paintings are done in black ink and bold yet delicate brushstrokes, often focusing on beautiful landscapes and the expressions of nature. More than the beauty of painting itself, Chiu says, literati is about the artist behind the canvas: "The research of literati painting is not about the style of work, but about the challenges the painter faced." She believes that studying Ju and his work in Lexington will provide a new perspective of literati painting untold in current academia.
Chiu first learned of Ju from his daughter, Jane Ju, an associate professor of art history at National Chengchi University in Taiwan. "The academic trend has been to really focus on literati painting in one place: Taiwan or China," Chiu said. "We were ignoring overseas painters like I-Hsiung Ju, but it's important to recognize the role they play in the tradition."
Since arriving in Lexington for on-site research as a Fulbright Visiting Scholar, Chiu has been working closely with staff throughout the university. Leyburn Library, Special Collections and the Global Learning Center have all contributed to helping her document the impact that Ju had on campus as both an artist and educator. The Reeves Center has played the special role of introducing her to many of Ju's paintings still in University Collections of Art and History.
Chiu's favorite piece is "One Autumn Leaf," which portrays a "relentless flow of water," "stones full of hate," and a falling red leaf, seen as if looking from above. But, she explains, the true expertise of this painting isn't in its style or skill — or even the poetic phrases that grace the top of the painting — so much as the feeling it is meant to portray to the viewer.
"For a realist painter, water, stone and leaves are just objective existences, but for a literati painter, each existence shares the mood of a moment from the painter," Chiu said. She noted that Ju was 62 when he painted "One Autumn Leaf," and that the  water and stones in the painting are symbolic of his feeling of life.
While the format of the painting has many elements of traditional literati painting, the bird's-eye composition, a break with tradition, highlights Ju's mastery for combining the traditional and the modern. Chiu's research is focused on this shift: how overseas literati painters took traditional styles and techniques and used them in new ways, bringing Eastern art to the West.
But Chiu wanted to explore Ju's influence as both an artist and educator at W&L, so she interviewed many of his former students. That included those who attended W&L and took his classes, and those who studied under him at the Art Farm, which he and his wife, Chow-Soon, opened in Lexington after he retired from W&L. These interviews revealed the most interesting aspect of Ju's work in America.
"I've spent a lot of time studying literati in Taiwan," Chiu said, "but at W&L, my interviews are different. These students are now 60 or 70 years old, but when they talk about Professor Ju, they get teared-up. They were so inspired because his teaching wasn't just about skill or painting, but about life and philosophy. When the students entered university, they thought he was just teaching literati painting, but when a literati painter paints, he shares a piece of himself. So when they were taught, it wasn't just how to paint; it was about the life and the personality of the teacher. And they still carry that with them."
In Chiu's eyes, this revelation makes Ju an important figure in the "East-to-West" transfer of art, and provides a new perspective in rethinking the value of literati in the 20th century.
"I am fully aware of the love and influence that Professor Ju left behind," said Chiu, who will finish her research in August. "Ju's case shows us how a Chinese literati painter had a great influence on these American students in their early lives."
White Collar Crime and the DOJ Michael Stinnett-Kassoff '19L spent the summer in New York with Department of Justice Antitrust Division
Originally from Palm Springs, California, Michael Stinnett-Kassoff served on three deployments throughout eight years in the United States Navy as a helicopter weapons systems technician and instructor. He received his undergraduate degree from Boston University, where he majored in Political Science and International Relations and minored in History. He graduated cum laude with honors in International Relations. At W&L Law, Michael is the Executive Editor for the Journal of Civil Rights and Social Justice, a Senior Articles Editor for the German Law Journal, and implemented the new Veteran's Law Practicum. In his spare time, Michael is a co-director of law school admissions at Service to School, a non‑profit organization that provides free assistance to military veterans and service members who are applying top universities in the U.S.
What did you do for work this summer?
This summer I worked for the United States Department of Justice in the Antitrust Division. I worked in the New York City field office, which handles criminal antitrust matters in the northeast region.
How did you find/get this position?
I applied for this position through the DOJ Summer Legal Internship Program (SLIP), which is the DOJ's only paid summer internship program for law students. It is an online application which opens at the end of July each year. I interviewed for the position on the phone sometime in late September/early October. I interviewed with two of the attorneys from the office. I was officially offered the position a few days later.
Describe your work experience.
I primarily worked on a case involving the prosecution of individuals who are charged with price‑fixing in the foreign currency exchange market. This case goes to trial in early October so there was plenty to work for me. I also worked on several investigations in various industries.
Throughout my summer I wrote several memoranda exploring Fourth Amendment issues, agency law, contracts, discovery and evidentiary procedures in criminal proceedings, employer‑employee ownership of information, tolling statutes of limitation, and the intersection of international law and U.S. antitrust law.
I also participated in a mock jury trial, sat in on multiple witness and attorney proffers, worked on motions in limine, and attended preliminary and sentencing hearings.
What were some skills you developed this summer?
I definitely honed my legal research skills, especially when navigating case law in the Second Circuit and the Southern District of New York. Naturally, my legal writing and citing improved as well. I was fortunate enough to watch experienced federal prosecutors interview witnesses. Sitting in on an eight hour witness proffer is a great way to learn the methodology used to determine whether a witness was cooperating faithfully or being less than forthcoming. After a few proffers, I was able to compare the statements of the current witness with the statements of past witnesses to determine who was cooperating and who was deflecting.
I also learned how to analyze trading data and repackage it in a way that tells a compelling story for a jury. I learned how to pick and choose defendant statements in a way that conveys the seriousness of the offense to the jury without making the prosecution seem too aggressive. There is often a fine line between the prosecution being perceived as either the good guy or a bully, especially when jurors often come to trial with a bias against the government.
What classes or experiences were useful in preparing you for the summer work?
I was able to rely on multiple classes during my summer with DOJ. I immediately relied upon my knowledge of the Federal Rules of Evidence, which was a reoccurring theme throughout my summer. Determining whether documents fell under a hearsay exemption or were Brady, Jenks, or Giglio material and how that impacted our discovery process was a constant task. I also relied heavily on my knowledge of the Fourth Amendment for which Criminal Procedure: Investigation was essential. Because the office is deep in trial prep, having taken Criminal Procedure: Adjudication was handy as I was fully aware of the particular stage of litigation in which we were operating and what was expected of us going forward. Because we deal with a lot of conflicts between employers and employee witnesses, I was able to tap into my knowledge of Close Business Arrangements and agency law.
Other important classes which helped were Contracts, Transnational Law, and Civil Procedure. One of the companies being investigated by us was also being investigated by at least ten other countries or European entities, so having an international proficiency was helpful. One should also have a basic understanding of Economics if they wish to work in antitrust law, whether it is the civil side or criminal.
What surprised you about the work you did this summer?
I was surprised to see how prevalent antitrust violations are in industries in the U.S. There is often a high degree of ignorance or disregard for antitrust laws, especially in industries which use bidding processes regularly. One of the first things the office has to do when it becomes aware of antitrust violations such as bid‑rigging or price‑fixing is to determine whether certain actors in the industry deserve to be indicted and prosecuted, or whether the industry and consumers would be better served by reforming the industry without bringing a criminal case.
I was also surprised how difficult it is to explain how per se criminal violations work to average citizens on a jury and why certain actions are federal crimes. The office is often forced to consider factors that they normally need not prove as an element of the offense but that a jury needs to see in order to understand the crime and convict a defendant, such as the amount of money involved or how many alleged victims were impacted by the conduct. Despite the fact that the agreement alone is the crime, jurors need context and a story if they are to convict, even in per se cases.
What was your favorite aspect of this summer work experience?
My favorite general aspect of the work experience was working with such intelligent attorneys from diverse backgrounds. I was a little concerned that not having taken a class specifically on antitrust law would be an issue but the attorneys were excited and helpful in catching me up to speed so that I could provide meaningful input on cases from the outset.
My favorite specific part of the work was watching the mock trial for one of the cases. We worked with a consulting company and walked through both sides of the case in front of 60 "jurors" in downtown NYC. I was then able to watch different groups of jurors deliberate behind a one-way mirror, giving me a rare insight into how an average juror reaches a conclusion regarding a case. We were then able to apply that input to our trial strategy so that we have the best case possible when the trial starts.
I will also, of course, miss our daily lunches and conversations in the office kitchen.
Has this experience helped you figure out post graduate plans, and if so, how?
This experience solidified my interest in prosecuting white collar crime and antitrust violations. I will be applying for the DOJ Honors program in the fall and hope to work as a federal prosecutor. After working in a different DOJ office last summer in DC and this office in NYC, I know I want to litigate in some capacity. Working in the Southern District of New York was a rare chance to work on a case that impacts a trillion‑dollar market and has wide-ranging implications for future antitrust prosecutions in the currency exchange market.
How do you think this experience will shape the rest of your time at W&L Law?
I will be taking classes which will polish my knowledge of prosecuting white collar crime. In the fall semester I am taking Securities Regulation, the Appellate Advocacy practicum, and the Trial Advocacy Practicum. Our trial team works intimately with the Appellate Division when it prepares for a case so that the case is winnable on appeal as well, not just at the trial stage. I am excited to factor this insight into my coursework this semester. The case on which I worked revolved around trading data and financial markets, so Securities Regulation will expand my understanding of how the federal government regulates different financial markets.
Policy in Action at NextGen America Georgi Pisano-Goetz '20L spent her summer at San Francisco-based voting rights group.
Georgianna Pisano Goetz is a 2L at Washington and Lee University School of Law, where she is a member of the German Law Journal, Public Interest Law Students Association, and Women's Law Students Association. She hopes to pursue a career of policy advocacy through strategic litigation and regulatory work. 
What did you do for work this summer?
I worked at NextGen America, which is an environmental advocacy nonprofit and political action committee based in San Francisco. It was created in 2013 by Tom Steyer and supports candidates and policies that take action against climate change. I worked as a Progressive Policy intern at the Sacramento office, researching and lobbying for progressive policies in California.
How did you find/get this position?
I was familiar with NextGen America's advocacy through their online presence and saw that they had a legal internship over the summer. I looked at their LinkedIn and saw someone who was "connected" to me because she went to college with someone I went to high school with, so it was quite the stretch. I asked for a short phone call, during which she offered to boost my resume to the right people!
Describe your work experience.
I had the unique pleasure of working in a West coast political space, which meant jeans and kombucha were regular fixtures at the office. It was quite different from the East coast experience!
My direct supervisor and I developed a long-term project producing a report on improvements California can make with regards to voting rights and electoral reform. As I worked on my long-term project, I also participated in lobbying days and produced memos on the legality of certain California initiatives, including the initiative to split California into three states, a groundbreaking privacy law, and California's efforts towards net neutrality.
What were some skills you developed this summer?
Persuasive writing, for sure! My supervisor graduated from Stanford's law program, but everyone else in the organization was a mix of Bachelor's, Master's, or sometimes no degree at all, so I had to explain complicated legal issues for a broad audience and still try to argue my "side."
What surprised you about the work you did this summer?
There's such a variety of what you can do with your law degree, and it was really interesting to see how legal issues that I had learned about in southern Virginia were being discussed on the west coast.
What was your favorite aspect of this summer work experience?
It was NextGen itself. The organization is new, exciting, youthful and headquartered in the heart of San Francisco. The organization prizes team building and "funness" events, and working somewhere that placed such value on team members was very rewarding. Plus, it's a group of people working to make the world a better place, so every day felt invigorating and optimistic.
Has this experience helped you figure out post graduate plans, and if so, how?
Going into the summer, I felt that I wanted to do political work just like this after graduation. After spending the summer at NextGen, I loved the work but felt like it may not have been the strongest application of my law degree. Further, there were plenty of people working on our projects with us who were more traditional lawyer types, so this experience pushed me towards a more "traditional" lawyer path while still doing advocacy work and volunteering with NextGen in my spare time.
How do you think this experience will shape the rest of your time at W&L Law?
Well, NextGen has a team called Rising that sponsors undergraduate fellows on college campuses in 11 states. The fellows register voters and try to boost turnout and voter participation. Rising is at most Virginia schools except W&L, so I would love if a club opened up on the undergraduate side. In the meantime, I'll be volunteering with NextGen at UVA and VCU to turnout voters in the November election.
Going Toe to Toe with Monsanto As an attorney with the Miller Firm L.L.C., Timothy Litzenburg '04 is representing more than 1,000 clients across the country in litigation against agri-business giant Monsanto.
UPDATE: On Friday, Aug. 24, 2018, a California jury found Monsanto liable in the case of one man represented by the Miller Firm L.L.C. The jury ordered the company to pay $289 million in damages. END UPDATE.
Timothy Litzenburg '04 did not discover his passion for product liability law until his second year of law school, when he read "Four Trials," by John Edwards. It was then he realized he had found his calling as a plaintiff lawyer.
Now as an attorney with the Miller Firm L.L.C., a national practice specializing in product liability and anti-terrorism cases, Litzenburg is representing more than 1,000 clients across the country in litigation against agri-business giant Monsanto. They assert that glyphosate, the primary ingredient in the popular herbicide Roundup, caused their non-Hodgkin lymphoma.
"Roundup is the world's largest-selling herbicide. It is used on 80 percent of row crops," Litzenburg says. "So we are even getting a daily dose of glyphosate in our diet. It is advertised as safe enough to drink but, as with many other products, we are finding out decades later that it causes cancer. Monsanto is denying all liability."
Because doctors cannot simply biopsy a tumor and show what caused the cancer, Litzenburg and his team have come to subspecialize in cancer-causing products using epidemiology, or the study of statistical trends in populations. Cancer cases are tougher to prove than most, he says, but they have developed a winning trial strategy over the years.
Litzenburg spent a large part of his formative years in Lexington. His late father, Thomas Litzenburg '57, was the director of the Reeves Center and the acting university chaplain.
Tim Litzenburg places great emphasis on the role of the American jury, "the great equalizer," but getting before a jury is at least half the battle. His firm has chosen to pursue cases in places like Las Vegas, West Virginia and Philadelphia, where they feel they can find a fair jury of average folks.
"I take great pride in what we've done in state court trials. We try to keep the war going on as many fronts as possible," he says. "I do trust the American juror. They are smarter than we think. They understand the science."
Research Project on Ethiopia Takes W&L Law Student to London
Emily Kendall '20L is originally from Annville, PA. She graduated from Liberty University with a degree in Communication Studies, and then went on to achieve a Master of Arts in Strategic Communication also from Liberty University. After graduating, Emily spent three years working in the commercial property and liability insurance market. Emily is Executive Board Secretary for Washington and Lee's Student Bar Association and is an active member in multiple law school organizations.
In April 2018, I was privileged to represent Washington and Lee Law at the Oromo Studies Association Conference (OSA), held at the London School of Economics. Attending OSA was the culmination of months of supervised research for Professor Henok Gabisa. Born and raised in Ethiopia, Professor Gabisa is well-versed in legal issues facing Ethiopian citizens. He frequently directs student research relevant to the country's current events.
In September of 2017, I began meeting with Professor Gabisa and learning about the damage caused by extractive mining practices in Ethiopia. Like many developing countries, Ethiopia's abundant natural resources hold significant potential for growing the national economy and raising peoples' standard of living. However, the state of extractive operations in 2017 was perpetuating human rights violations and possibly doing more harm than good. Foreign-held mines began operations without consulting the citizen groups who owned the land. This is significant because the Ethiopian constitution, as well as international treaties, explicitly grants all people the right to be consulted. Multiple deals the Ethiopian government signed with multinationals directly violated this right.
Professor Gabisa and I developed a thesis: "State-issued contracts granting extractive mining rights to investors defeat human development goals and harm peoples' welfare when citizens' constitutional right to be consulted regarding development is violated." My research goals were to compare and contrast the narrative surrounding Ethiopia's mining profits with reality, to explore consultative right sources, and to outline how extractive operations, absent consultation, have hurt citizens. I needed to compile my work in a paper and prepare to present it to the Oromo Studies Association at their annual conference.
First, I had to familiarize myself with the subject matter. This work began within my first few weeks of law school. The learning curve was steep; I knew nearly nothing about international law, Ethiopia's legal and political structure, or the mineral mining industry. During the first few months of work I regularly met with Professor Gabisa and summarized my progress. I learned the names and backgrounds of key mining industry players, the ins and outs of Ethiopia's political atmosphere, and looked for more details about the state-issued contracts. The latter topic was the most difficult. The Ethiopian press is heavily influenced by the state and quantifiable information on the mining contracts continues to be scarce.
Necessity is truly the mother of invention. I learned how to use international legal research databases and search engines in real time as I searched for relevant academic sources. After learning a broad swath of background information, I acquired the necessary knowledge to hone in on specific research and support our thesis. I also needed to keep abreast of current events in-country. Negative impacts of extractive mining were beginning to slowly emerge as I prepared my presentation for the OSA conference.
The final stage of my project was crafting an oral presentation of my research findings. My goal was to deliver heady legal and political information in a compelling, engaging form. Most of all, I wanted to respect those to whom I would be speaking. The audience at OSA largely consisted of first or second-generation Ethiopians, most of whom now lived abroad, and all were attending because they deeply want to see change in their home country. They travel to the London School of Economics and other international locations out of professional and personal dedication. The invitation to join in their efforts was and is an honor.
Armed with research—and spring semester class outlines—I boarded a flight to London during our final week of classes. I was privileged to spend Saturday, April 14 meeting members of OSA, listening to their academic findings, and presenting our research. Meeting men and women who have dedicated years to creating a better future for Ethiopian citizens was deeply moving. The term "human rights violation" is broad and can accurately describe a number of worldwide injustices. The opportunity to perform research and be present at OSA's conference in London allowed me to grow academically, professionally, and personally.
I am deeply grateful to a number of people and organizations who made my experience possible. Professor Henok Gabisa extended the offer to me and guided my efforts. Professor Mark Drumbl and the Transnational Law Institute graciously provided funding for my trip. Finally, I am grateful to Washington and Lee Law for supporting my participation and cultivating an environment where opportunities are available.
Fall Academy
Fall Academy is two weeks of technology instruction, pedagogy discussions, guest speakers, and orientation sessions for new and returning faculty and staff. The 2018-19 academy will take place Aug. 20 – 31. Visit go.wlu.edu/FallAcademy to view a complete schedule of sessions and to register.
University Town Hall Breakfast The annual Town Hall Breakfast for faculty and staff will take place on Wednesday, Aug. 29, from 8:00 - 10:00 a.m. in Evans Hall, with remarks from President Dudley on key initiatives and highlights for the coming year.
The annual Town Hall Breakfast for faculty and staff will take place on Wednesday, Aug. 29, from 8:00 – 10:00 a.m. in Evans Hall, with remarks from President Dudley on key initiatives and highlights for the coming year.
Emergency Drill Notice Live Emergency Drill to Take Place on W&L's Campus August 21
On Tuesday, August 21, Washington and Lee University, in conjunction with the Lexington Police Department, the Rockbridge County Sheriff's Office, Lexington Fire & Rescue, and the Rockbridge County Department of Fire, EMS, and Emergency Management, will conduct a live emergency drill on Washington and Lee's campus. The drill, which is part of W&L's ongoing emergency preparedness program, is intended to simulate an emergency situation on campus, providing the university and local first responders an opportunity to both practice and evaluate their response to a campus emergency.
For an extended period on Tuesday morning, city and county residents may notice an increased presence of law enforcement officials and emergency vehicles in the area. In addition, nearby residents may also hear sounds related to the drill, such as simulated gunfire. If possible, please avoid visiting campus during this time. Questions or concerns should be directed to W&L's Office of Public Safety at 458-8999.
Summer in Kyrgyzstan The Critical Language Scholarship Program has allowed Riley Ries '19 to strengthen his Russian and learn more about politics and culture in Kyrgyzstan.
"In order for students to become truly well-rounded, which is the purpose of a liberal arts education, it is essential for them to have a solid understanding of the history of and problems faced by people from other cultures than their own."
Riley Ries '19
Hometown: Vinton, Iowa
Major: Politics and Russian Area Studies
What is the CLS (Critical Language Scholarship) program?
CLS Bishkek is a two-month, intensive Russian language-learning program sponsored through the U.S. Department of State, Bureau of Educational and Cultural Affairs. Students spend 20 hours per week in class plus additional cultural excursions (museums, theater, hiking, etc.). Each student also takes on an individual research project, culminating in a paper and presentation. Students live with host families.
Tell is more about your individual research project.
I am researching cattle, beef and dairy production in Kyrgyzstan and the role it plays in the heavily agriculture-based Kyrgyz economy. In addition to information taken from news articles and government and academic resources, I have been speaking with local ranchers and dairy farmers, asking acquaintances about their beef and dairy purchasing habits (i.e. from a supermarket or directly from farmers at street-side stalls), and plan to visit a local dairy processing plant.
How did you find out about this program and why did you get involved in it?
I found out about CLS from Professor Marcia France when she was Associate Dean of the College and headed up advisement services for fellowship applications. Additionally, I asked former CLS recipients at W&L, such as John Anderson '16 and Tara Cooper '19, for insights into their experiences with the program. I sought this scholarship in order to improve my Russian-language skills and cultural and political understanding of the post-Soviet space.
What does an average day look like for you?
Breakfast usually consists of kasha (similar to oatmeal), fresh fruit and bread. After breakfast, I head off to the American University of Central Asia. Classes, taught entirely in Russian, cover Russian grammar, conversation and phonetics. There are also additional classes on Russian-language theater and poetry and basic Kyrgyz. Two days per week, the program arranges cultural excursions to places in and around Bishkek, such as museums, theaters or the Kyrgyz marriage registry office. While at school and on cultural excursions, students are held to a "language pledge," speaking to one another only in Russian.
On free days, I spend time with friends or my language partner, a Kyrgyz college student, exploring the city by visiting local parks and bazaars, or simply wandering through the streets. In the evenings I eat dinner with my host family. My host mom prepares national dishes such as plov, liver pies or sheep's heart. There is always fresh fruit and bread available. After dinner, my family and I enjoy conversation with one another over a few cups of tea.
What is it like to live with a host family?
Living with a host family has been by far the most rewarding part of my experience here in Kyrgyzstan. With my host family, I get to hammer in new grammar concepts and vocabulary studied in class, learn about local life and culture from native Kyrgyz, and explore the city as can only be done with a resident.
What has been your favorite experience so far living in Kyrgyzstan?
Kyrgyzstan is rich in natural beauty, and my friends and I have taken every opportunity possible to spend time outside of Bishkek exploring all that Kyrgyzstan, not just the capital, has to offer. My favorite of these experiences was hiking through the mountains near Osh. We spent an entire day soaking in the beautiful scenery of southern Kyrgyzstan and talking with our guides about their experiences growing up as nomadic sheep and horse herdsmen. We also got to watch a game of Kyrgyzstan's national sport: Kok Boru. Similar to polo, it is played on horseback and involves riders vying over a headless goat carcass.
Q: Has it been challenging in any way? If so, how?
CLS has been incredibly challenging. Between the huge time commitment for program activities and the desire to explore all that Kyrgyzstan has to offer, there has been very little free time this summer. In addition to this, my entire life is conducted almost entirely in Russian, even when I'm with friends outside of class, which can become very tiring and challenging. But these challenges are exactly what make the program so effective and rewarding, and have allowed me to significantly improve my Russian-language skills and understanding of Kyrgyz culture.
Q: How has this experience related to your larger professional or personal goals?
My experiences and studies this summer have significantly improved my Russian-language skills and understanding of post-Soviet politics, economics, social problems and so on. This knowledge will be incredibly important to me in my capacity as a foreign affairs/defense specialist.
Has your work this summer impacted your future plans in any way?
Before this summer, I was mostly interested in the politics of more Western post-Soviet republics, namely Russia, Belarus and Ukraine. However, this summer has really piqued my interest in Central Asia and the history, politics, economics, culture and natural beauty of the region.
How did W&L prepare you for this experience?
The challenging coursework and high academic standards expected by professors at W&L, specifically in the Russian Area Studies Program, prepared me well for the CLS Program.
Why is this kind of experience important to the liberal arts education for W&L students?
In order for students to become truly well-rounded, which is the purpose of a liberal arts education, it is essential for them to have a solid understanding of the history of and problems faced by people from other cultures than their own. The best way to achieve this understanding is by spending time immersed in those cultures, for instance by living with a host family and spending time conversing with local friends. The CLS Program seeks to increase cross-cultural opportunities through experiences such as these all across the world, and does so very effectively.
If you know a W&L student who would be a great profile subject, tell us about it! Nominate them for a web profile.
More about Riley
Has anyone on campus inspired you?
Professors Richard Bidlack and Anna Brodsky have both been phenomenal mentors throughout my time at W&L. Not only do they push students with challenging coursework, but they also encourage students to apply for such unique and fulfilling opportunities as CLS and the Fulbright Program, supporting and advising us throughout the entire application and educational processes.
Favorite place to eat in Lexington? What do you order?
I like Cookout, where I order the Cookout tray with a big double burger, onion rings, fries and a chocolate cherry shake.
What one film/book do you recommend to everyone?
"Crime and Punishment" by Fyodor Dostoevsky
Post-graduation plans:
Work for the U.S. government in the field of defense/foreign relations, specializing in the former Soviet Union
Favorite class:
Washington Term with Professor Bill Connelly
Favorite W&L event:
Mock Convention
Why did you choose W&L?
Small class sizes, challenging curriculum, supportive faculty and small-town community feel
It's Nearly Showtime! Take a peek behind the Lenfest curtain for 2018-19.
This article first appeared in Lexington's News-Gazette.
From musical "gypsies" from India and the musical version of "Priscilla Queen of the Desert" to big band sounds and all kinds of art shows, the stages and galleries of the Lenfest Center for the Performing Arts will be alive with varied artists during the coming academic year!
The Lenfest Center 2018-2019 calendar of events and brochure can be found in its entirety online and season brochures are available for pick-up at the Lenfest Center box office.
Here are some highlights from the coming year.
Lenfest Presents…
The Lenfest Season opens on Tuesday, Sept.25 at 7:30 p.m. in the Keller Theatre with DHOAD Gypsies of Rajasthan. Direct from Jaipur, India, DHOAD Gypsies of Rajasthan celebrate a repertoire of song, music and dance derived from the tradition of the semi-nomadic traveling musicians of Rajasthan.
Coming to the Keller Theatre on Thursday, January 10, 2019 at 7:30 p.m.is BODYVOX — an internationally acclaimed contemporary dance company featuring an innovative collaboration of dance with media, music and comedy.
The Lenfest Season concludes with actor Julian Sands presenting "A Celebration of Harold Pinteron" Thursday, Jan. 24, 2019 at 7:30 p.m. in Keller Theatre. This humorous and fascinating solo show, directed by John Malkovich, gets to the soul of the man—Harold Pinter—poet, playwright, husband, political activist and Nobel winner.
Lenfest events are sponsored in part by the W&L Class of 1964 Arts Fund. Tickets are required for all Lenfest events. Visit wlu.edu/lenfest-center for more information.
Theater and Dance
The Department of Theater, Dance and Film Studies and the Department of Music will initiate the 2018 season with the Robert O. and Elizabeth M. Bentley Musical, "Priscilla Queen of the Desert." Performances run Oct. 25-27 at 7:30 p.m.with a 2 p.m. matinee on Oct. 28 in Keller Theatre. Based on the smash hit movie, the musical is the heartwarming, uplifting adventure of three friends, Tick, Bernadette and Adam, a glamorous Sydney-based performing trio who agree to take their show to the middle of the Australian outback.
Opening Nov. 11-14, at 7:30 p.m. with a 2 p.m. matinee on November 11 in Johnson Theatre is Christopher Durang's "Vanya and Sonia and Masha and Spike." Vanya, Sonia and Masha—three siblings—were named after Chekhov's creations by their theater-loving, academic parents, and in middle age, they are still living up (or down) to their prototypes' unhappiness.
Under the artistic direction of Jenefer Davies, W&L Dancers Create…is dedicated to works performed and composed by students and showcases the diversity and talent within the W&L dance program. Works are presented Dec. 4-6 at 7:30 p.m. in Keller Theatre.
Opening the 2019 season is "The Cherry Orchard" (Brustein), Anton Chekhov's comic masterpiece disguised as a melancholic study of humanity. Performances are March 12-14 at 7:30 p.m., March 16 at 7:30 p.m. and a 2 p.m. matinee on March 17 in Johnson Theatre.
Concluding the Theater, Dance and Film Studies' season is the award-winning W&L Repertory Dance Company. They will present an evening of multifaceted dance works performed and created by internationally renowned choreographers, W&L faculty and guest artists on March 28-March 30 at 7:30 p.m. and a 2 p.m. matinee on March 31 in the Keller Theatre.
Tickets are required for all Theater, Dance, and Film Studies' performances. Visit the department's website for more information.
 From The Concert Guild 
Concert Guild's season, featured in Wilson Concert Hall, begins on Saturday, November 10 at 8 p.m. with the Antioch Chamber Ensemble. Celebrating its 20th season, Antioch made its debut at W&L in 2017, presenting a fabulous program of works by 20th- and 21st-century composers. For their return engagement, the ensemble will perform works by Robert Kyr, Morten Lauridsen and Leo Sowerby.
Featured on Sunday, March 3, at 8 p.m. will be Danielle Talamantes, soprano. At W&L, she will present a recital of art songs and arias.
Featured on Saturday, March 9, is the Imani Winds and Jon Nakamatsu, piano. The wind quintet plays a wide-ranging repertoire from composers such as Felix Mendelssohn, Astor Piazzolla, Wayne Shorter and Igor Stravinsky.
Tickets are required for all Concert Guild events. Visit the Lenfest Center website or the Music Department website for more information.
From SonoKlect
SonoKlect's season, featured in Wilson Concert Hall, opens on Saturday, October 6 at 8 p.m.with Hub New Music Soul House. The W&L program centerpiece features composer Robert Honstein's piece Soul House [written for Hub New Music], a 35-minute homage to the composer's childhood home.
On Saturday, Feb. 9, 2019, at 8 p.m., Vosbein-Magee Big Band will present "An American in Paris." W&L music professor and SonoKlect producer Terry Vosbein spent the 2017-18 school year on sabbatical, researching, composing and traveling. The year culminated with two solid months of writing new big band music in Paris. The results of this adventure will be presented by the valley's leading jazz orchestra.
No tickets are required for SonoKlect performances. Visit the Lenfest Center website or the Music Department website for more information.
At Staniar
Staniar Gallery boasts a full array of exhibitions including Sheryl Oring's "Writer's Block"; Steven Kenny's "Public Dreams/Private Myths"; Jeff Rich's "Watershed: Tennessee River"; Alison Hall's "Invocation"; Las Hermanas Iglesias' "Mirror Rim"; and Adriana Corral's "Unearthed: Desenterrado."
For a complete listing of exhibit openings, lectures and receptions, visit the Lenfest Center website and/or the Staniar Gallery site.
Ticket Purchasing
Online ticket sales will be available Wednesday, Aug. 29, 2018, at 8 a.m., on a first-come, first-served basis. To place an online order, click on the Buy Tickets Now tab on the Lenfest home page.
University Swipe is available to purchase tickets online. Mail-in orders accepted from Aug. 22-Sept. 7. There will be a $3 postage fee per complete order applied to tickets purchased through the mail. The $3 postage fee can be waived by choosing to pick-up tickets at Will Call.
The Lenfest Center box office opens for in-person and telephone sales on Monday, Sept. 10, on a first-come, first-served basis. The box office hours are Monday through Friday, 9–11 a.m. and 1-3 p.m., for cash, check or credit card purchases.
A Classical Career While digging at the Athenian Agora Excavation in Greece this summer, Allison Schuster '19 indulged her passion for archaeology and classics.
Allison Schuster '19
Hometown: State College, Pennsylvania
Major: Classics
Minor: Archaeology
What is the Athenian Agora Excavations program?
The American School of Classical Studies at Athens has been excavating the area of the Ancient Agora since 1931. The excavation team of professors, graduate students, undergrads and other classical archaeologists working on the excavations have been able to excavate nearly every public building known to have been in the Ancient Agora. There are three other W&L students at the same program: Skylar Prichard '19, Emily Cleveland '19, and Ariana Jepsen '19.
Tell us more about what an archaeological dig site looks like.
The site of the Athenian Agora is located directly in the center of Athens, just off the northwest slope of the Acropolis. The dig is comprised of four trenches through which the diggers rotate every two weeks, and all of the trenches are working in different time periods from Byzantine house ruins to Neolithic tombs. Excavations in my current trench are focused on uncovering the Ποικίλη Στοά ("Painted Stoa"), a public building of the 5th Century BCE. Other excavations this season include Mycenaean burials, the northern portion of the Panathenaic Way, and a late Roman mansion; these ruins span over two millennia.
How did you find out about this program and why did you get involved in it?
Professor Michael Laughy in the Classics and Archaeology departments has been involved in the Athenian Agora dig for over 20 years. He first introduced the idea to me and encouraged me to apply, so I definitely would not be here today if not for him! I'm super lucky to have found a place that gives me the opportunity to hone skills in both archaeology and classics, and put my knowledge of Ancient Greek to use in a way that I wouldn't have been able to find anywhere else.
What does an average day look like for you?
5:45 a.m.: Wake up!
7 a.m.: The local church bell rings, I'm already in the trench ready to dig.
11 a.m.: Lunch bell rings, spring out of the trench to the Stoa of Attalos to grab my lunch and sit outside to eat for about 20 minutes. Back in the trench by the 11:30 a.m. bell.
1 p.m.: Water break; if we've found an inscription, the trench supervisors provide ice cream!
2 p.m.: When the 2 o'clock bell rings, work is done! We typically go for gelato, a walk around the city, or to a lecture on pottery, sculpture, epigraphy, osteology, etc.
The rest of the afternoon is free for the diggers. Usually that means home to rest before thinking about expending any more energy. Occasionally, we all get together for pizza, drinks and socializing.
What has been your favorite experience so far living in Athens?
Getting to travel to all of the ancient sites around Greece has been super cool, but visiting U.S. Ambassador Geoffrey Pyatt's house for a pool party was also so fun.
Has it been challenging in any way?
The biggest challenge has been adjusting to life in Athens; no city I've been to can really compare to the lifestyle and politics here. The unrest among citizens and the general hatred for their government has been really eye-opening for me. Once, when walking out of the metro station, I was consumed by a large crowd protesting the Macedonia name change. As the protesters were tear-gassed to prevent ascent upon the Parliament Building, I was caught in the crowd and tear-gassed. It really makes you realize how much we take political stability for granted in the United States.
How has this experience related to your larger professional or personal goals?
As a classicist and archaeologist, this is truly the best place to spend the summer. Working with the amazing classicists has helped me explore some of my options post-W&L. Being part of the most well-renowned classical archaeology dig has certainly opened doors to other excavation work or classics pursuits in the future.
Has your work this summer impacted your future plans in any way?
I've become aware of many more options that I have for the future, and it's comforting to have a group of dedicated classicists and archaeologists to tell me about their experiences and advice. I feel more informed and prepared to apply to graduate programs, and have built a network of classicists to call upon anytime.
How did W&L prepare you for this experience?
The Classics Department at W&L gave me the opportunity to become part of such an exciting and well-renowned program. Without the help and guidance of Professor Laughy, I wouldn't be able to be here in Athens. His classes in Ancient Greek, Greek Art and Archaeology, and others have prepared me for this program.
If you know a W&L student who would be a great profile subject, tell us about it! Nominate them for a web profile.
More about Allison
What extracurricular activities do you do?
Cheerleading, Rho Gamma, LIFE, FYOC
Why did you choose your major?
I've wanted to study classics since I was in high school, and the Classics Department at W&L has cultivated my passion to an extent that I could never have dreamed. Moreover, along the way I was introduced to archaeology and discovered my passion for it.
Has anyone on campus inspired you?

As I mentioned earlier, Professor Laughy; he truly has been the best. I don't think I could have discovered my own potential so much without his help. I'm so thankful for the time and effort he has put into my scholarly career, and I am so inspired by his work in classics and archaeology.
Favorite place to eat in Lexington? What do you order?
Southern Inn; anything on the brunch menu!
What do you wish you'd known before you came to campus?
Freshman year doesn't define your college experience!
Favorite W&L memory:
Cheering at the homecoming football game during Young Alumni Weekend
Favorite class:
The Trojan War with Professor Laughy (I'm clearly a groupie)!
Favorite W&L event:
MockCon — so, so much fun!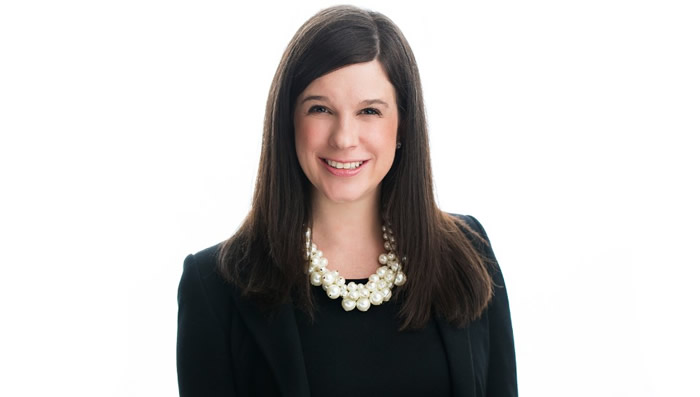 State Bar of Michigan Names Katie Abplanalp Brown '05, '11L Outstanding Young Lawyer
Katie Abplanalp Brown, a partner with Maddin Hauser in Detroit and a 2005 graduate of the College and 2011 graduate of the Law School, has been named the recipient of the 2018 Regeana Myrick Outstanding Young Lawyer Award from the State Bar of Michigan Young Lawyers Section.
This award annually recognizes a Michigan lawyer under the age of 36 who has demonstrated an overwhelming commitment to public service, service to the bar and exceptional leadership.
The announcement was made by the Maddin Hauser's President and CEO, Steven D. Sallen. "We are proud that the State Bar of Michigan has recognized Katie as an Outstanding Young Lawyer. This award is a testament to her dedication to the practice of law, community service contributions and accomplished leadership," said Sallen.
Brown is a shareholder in Maddin Hauser's Corporate and Employment practice group. Specializing in employment law, she focuses primarily on counseling employers to take proactive measures to prevent more costly claims of wrongful termination, discrimination, harassment and improper payment of wages. She has been recognized among Michigan Lawyers Weekly's 2016 Up and Coming Lawyers, named a Rising Star by Michigan Super Lawyers® from 2014-2017, received a Pro Bono Accomplishment Award from the U.S. District Court for the Eastern District of Michigan, and was recognized in 2017 with the Member of the Year Award from the Women's Bar Association.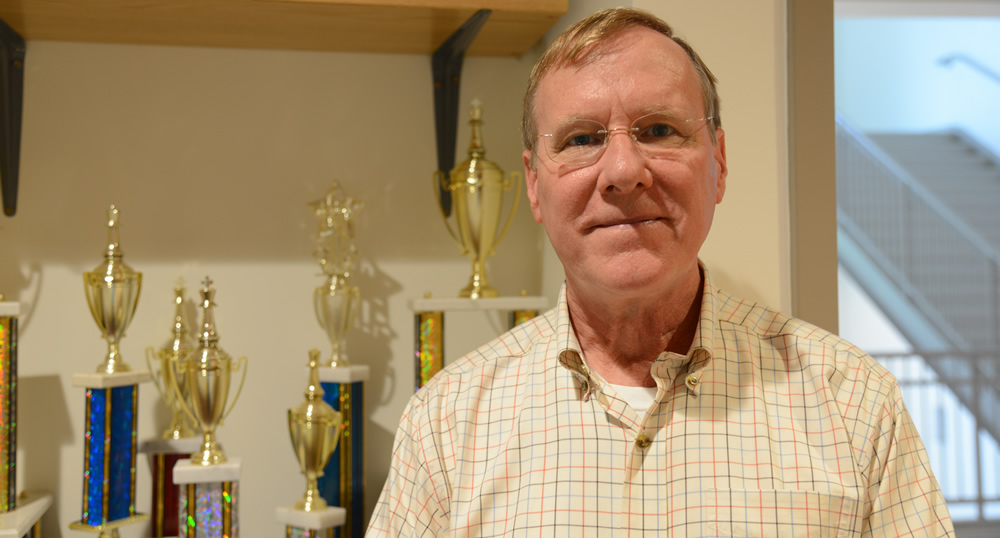 W&L Law Professor Bob Danforth Leads Local Chess Team to Success
They say that every chess master was once a beginner. And with the success of the Lexington City Schools chess team, led by W&L law professor Bob Danforth, one expects that some of those students may one day reach that rarefied air.
The students from Waddell Elementary are coming off their best season to date, taking second place in the Virginia state tournament in both the K-3 and K-5 divisions. Of course, this success is many years, and many volunteer hours, in the making.
It all started seven years ago, when Danforth's son developed an interest in chess and joined an informal club at Waddell organized by W&L English professor Chris Gavaler. Danforth eventually took over the club, developed a chess curriculum, and began to take teams to tournaments hosted by Roanoke City Schools.
From the outset, the Lexington team established a reputation for winning, but also for great sportsmanship. This is something that makes Danforth especially proud.
"It has been gratifying to see the kids win games using the strategies we practice and to develop as players," said Danforth. "But a big theme for us has always been good citizenship and sportsmanship, and our kids regularly receive compliments for their behavior at tournaments."
The success of the team really is a story about the importance of service by W&L faculty in the community. In addition to Danforth and Gavaler, law professors J.D. King and Michelle Drumbl have helped coach the team, which is now split into beginner and advanced squads. Geology professor Jeff Rahl is currently coaching the beginning players, and Danforth and Drumbl together coach the advanced group.
Through the years, the young players have also received help from W&L law students, including Roman Brusovankin '14L, Anthony Maparara '15L, Zachary Imboden '17L and rising 2Ls Junior Ndlovu and Michael Donahue. Not content to sit on the sidelines at this year's state tournament, Ndlovu and Donahue competed for W&L in the college division.
That Danforth has helped guide the team to such great success is no surprise to students and alumni at the law school, where Danforth is a seasoned instructor of one of the most demanding subject areas, tax law. Danforth says analyzing a complex chess position is not dissimilar to analyzing a complex portion of the tax code.
"Both skills require great patience, careful attention to detail, and an understanding of how independent parts, whether they be chess pieces or regulations, interrelate," he said.
Like many players from his generation, Danforth developed an interest in the game when chess phenomenon Bobby Fischer became the first American to challenge the world's top players, winning a world championship in 1972. Danforth has played off and on through the years, but found his interest reinvigorated by coaching the young players, many of whom can now best him on the board.
"As both a game and an intellectual exercise, playing chess furthers many important goals, including improving students' concentration, self-discipline, logical thinking, short- and long-range planning, and understanding the consequences of making good and bad decisions, "said Danforth.
"Thanks to the dedication of all those involved with the program over the years, including especially Chris Gavaler, J.D. King, Michelle Drumbl, and Jeff Rahl, we have been able to build and sustain a program that has become a great source of pride for the local schools."
W&L Hosts Japan-America Student Conference The conference brings more than 65 students to Lexington from Aug. 12-17 and includes two public events.
Washington and Lee University is hosting the 70th annual Japan-America Student Conference from Aug. 12-17. This student-led cultural exchange program and academic conference brings more than 65 students to Lexington and includes two events that are free and open to the public.
Every year, an equal number of students from the U.S. and Japan compete to be selected to spend one month studying and analyzing U.S.-Japan relations while visiting four regions of the host country. The U.S. is the 2018 host country, and students are spending time in Washington, D.C.; Madison, Wisconsin; and Portland, Oregon, in addition to Lexington.
On Aug. 15 at 1:30 p.m. in Stackhouse Theater, the conference will host a small business and community engagement panel. The owners of some of Lexington's favorite local businesses will discuss their methods of interacting with the community and their take on social responsibility.
Panelists include representatives from Pronto Cafe, Cheese to You, House Mountain Yarn Company, Blue Phoenix and Artists in Cahoots. The panel will be moderated by W&L's dean of the Williams School, Robert Straughan.
At 11 a.m. on Aug. 16, there will be a Conflict Resolution and Mass Violence Prevention Forum in Stackhouse Theater. This panel, featuring experts in various fields and delegates from the Japan America Student Conference, aims to address conflict resolution on a larger scale.
The events are sponsored by W&L's East Asian Studies Program and East Asian Language and Literature Department, the Office of the President and the Center for International Education.
Gear Up Gonz Ferrero '04 and Lenny Enkhbold '17 blend their shared concern for the environment with a dash of business savvy to promote eco-friendly outdoor wear.
In about half the pictures Gonz Ferrero '04 posts on Instagram, the entire frame is filled with dazzling white, snow-covered peaks. It's a good thing that the avid mountaineer and splitboarder loves winter, because he now lives in Åre, Sweden, where temperatures routinely drop to 22 degrees below zero. It's also lucky that Ferrero's wardrobe is stocked with staples from his company, Klättermusen, a Swedish business that sells what it touts as "the world's most refined mountaineering equipment."
As the new owner and chief executive officer, Ferrero set out to introduce Klättermusen to a "younger, more modern consumer" and to increase sales in Asia and Europe. But he has no intention of changing Klättermusen's longtime mission: producing the highest-quality outdoor clothing and backpacks, capable of withstanding the world's harshest climates, with the smallest possible impact on the natural world. It's a philosophy that Ferrero says is even more essential today — in a world where dead whales wash up on shore after consuming pounds of the plastic trash that's entered the ocean — than when Klättermusen first launched.
"I think there are massive opportunities for a brand like ours to be specialized, to be niche, and still do things slowly and carefully; to find the right message and right way to package that to attract a global customer; to experience the outdoors the same way we are able to do in Lexington or Sweden," explains Ferrero, who majored in business administration at W&L.
From the day Ferrero bought Klättermusen, he knew he would be partnering with Washington and Lee one way or another. "It's a special place for me."
In March 2017, Ferrero contacted James Dick, W&L's director of outdoor education, asking for advice on introducing Klättermusen gear to members of the Outing Club. Through that correspondence, Ferrero met Lenny Enkhbold '17, a member of the Outing Club Key Staff. They felt an instant connection.
"He was probably the most energetic and passionate person I'd spoken to in a long time," Ferrero says of Enkhbold. "Full of energy and full of great ideas about what he wanted to do. He was just about to graduate. He was a computer science major, and he had one thing clear in his mind: He didn't want to go into computer science. He wanted to work in the outdoors."
Ferrero came to the United States for business a few days after Enkhbold's graduation. The pair met in Utah for a weekend camping trip at the Little Grand Canyon. "We saw some buffalo," Enkhbold says. "We saw some bighorn sheep. We saw some canyons."
They also decided to work together. Enkhbold became the U.S. engagement coordinator for Klättermusen. His job was to work on product seeding, getting influential people in the outdoors to wear the company's clothing and carry its backpacks.
"Really go-push-the-word-of-mouth angle," Enkhbold says. "We think that if we make the proper clothing, proper gear, then the right people will find us."
Two Peas in a Pod
It only makes sense that Ferrero and Enkhbold became fast friends, for they have many things in common. Both were born outside the United States. Ferrero's family moved from Spain to Buenos Aires, Argentina, when he was 10 years old. Enkhbold was born in Mongolia, where as a child he rode on horseback to help his grandfather tend sheep and goats. His family moved to Roanoke, Virginia, when he was 7.
As W&L students, both men were lured by the siren song of the surrounding Shenandoah Valley. Getting out into nature wasn't a new thing for Enkhbold. "I'm shamanist, you know," he says. "The outdoors have always been very precious for me."
Enkhbold, who also majored in German, did discover at W&L that he liked getting other people hooked on the outdoors. Through the Outing Club, he organized everything from horseback riding to hang-gliding trips for other students. His first year at W&L, he participated in the pre-orientation Appalachian Adventure trip, where dozens of new students spend a week navigating the famed trail. For the next three years, he led the trip.
During his junior year, Enkhbold was one of 13 students selected for the Merrell College Ambassadors program, where he worked with representatives from Merrell, an outdoor footwear and clothing company, to get his fellow students outdoors. The next year, he was named an Outdoor Nation/National Park Service Ambassador.
Little by little, Enkhbold says, he grew into a micro-influencer. While that term usually means someone with a dedicated following on social media, he prefers to do his influencing face-to-face. "I didn't have the largest following or anything like that, but I was constantly leading trips," he says. "I was getting people outdoors and sharing this passion I have."
Ferrero, unlike Enkhbold, had always lived in cities. He came to W&L with zero experience in outdoor recreation. Once in Lexington, though, he quickly discovered he loved hiking, rafting and camping. "You get to college and you start trying things out," Ferrero says. "You come with all your senses open, right? Everything is interesting. Everything is exciting."
Gear Nerd
Ferrero, like a lot of recent college graduates, found it hard to make time for his outdoor pursuits once he began adulting. He moved to London, where he worked in finance, and later launched technology and entertainment start-ups before earning his M.B.A. in business administration from INSEAD. After that, Ferrero found himself in Shanghai, China, where he worked as the chief financial officer and venture partner for Designed for Revolution (DFR Asia), a media and entertainment group specializing in Asian markets.
"It's a fantastic party for everyone to see and to live at some stage in their lives," Ferrero says of China. "But it's also hugely overwhelming. It's never stopping. Always running. Always racing. Seven days a week. Twenty-four hours a day."
In 2014, Ferrero decided he'd had enough. He missed being outdoors. Hand-in-hand with Merve Arslan, the woman who would become his wife, he took off. "We traveled for a year around the world as kind of a big trip to reconnect with ourselves," he says. "We had a fun time hiking and climbing in Nepal. We were skiing in the Alps. We were running around deserts in Bolivia."
For Nepal, Ferrero had purchased an inexpensive down coat. Once he got there, he discovered it didn't keep him adequately warm or dry. "Then you realize, this isn't just a piece of clothing. It's equipment, right? It's gear."
After that, Ferrero became "very nerdy" about his outfitting on outdoor adventures. As he researched the outdoor clothing industry, he also worried about the impact manufacturing had on the environment. "All these products, all this gear, are supposed to get you close to nature and more connected with the outdoors, but they're all using very poor practices of production and poor fabrics."
Through his studies, Ferrero learned about Klättermusen and its dedication to making the highest-quality gear with a minimum impact on the planet. He contacted Peter Askulv, the biologist and climber who founded the company in 1975, hoping to talk him into working together. Instead, he found that Askulv was ready to retire and sell the company. "I said, 'Great! I will take it off your hands.' " Ferrero purchased the business, with help from investors, in 2015.
Maintaining Relationships
Enkhbold never tires of talking to other outdoor enthusiasts about Klättermusen gear. "It's nice to be able to introduce something that is kind of like a secret to people within the industry here," he says. At the same time, he discovered that being the only U.S. employee of Klättermusen could get a little lonely. Working remotely was not a good fit for his gregarious personality. Reluctantly, he has begun hunting for another full-time job, possibly in the outdoors industry. Even so, he plans to continue spreading the word about the Klättermusen brand. "I'm trying to maintain the relationships I've built," Enkhbold says. "The long-term goal is to bring the company into America. Both Gonz and I are keen on that."
Both men feel their friendship is the lifelong variety. "Lenny for me is a very special person," Ferrero says. "He does things from the heart and always coming from the right place. Sometimes you just click with people. He's that case."
A 20-minute phone conversation with Ferrero, Enkhbold says, never fails to brighten up his day. "I feel amazing afterward," he says. "It's just nice to have some direction and some guidance.
"He's an alumnus, and we share that connection," continues Enkhbold, "but we also have the passion for the outdoors, have the passion for quality clothing, and we have the passion for sustainability, and we have a very similar lifestyle. Where I am right now was where he was with his life at my age."
Practical Tools for the Future Yoko Koyama '19 put her W&L learning to work this summer at National Instruments Japan.
Yoko Koyama '19
Hometown: Chiba prefecture, Japan
Major: Integrated Engineering with Chemistry
What did you do this summer at National Instruments Japan in Tokyo?
I had a crash course on LabView, a visual programming software developed by National Instruments. Then, with my teammates, we made a demo for the company to use at an annual children's science fair. The objectives for this demo were for it to be educational, easy to understand, visually appealing and fun. We ended up with two separate modules:
1. A room monitor. The room-monitor module has two sensors and shows real-time room temperature and CO2 concentration.
2. A tree-planting game with LEGO Mindstorm robot controlled by Wii Nunchuck. The aim of the game is to have a player (potentially a child) controlling the robot with a Wii Nunchuck to "plant" a tree, or move a tree-like object to the designated area as fast as possible. The tree-planting game module is a game in which multiple players can compete with each other to plant a designated number of trees within a certain time frame.
What made you want to be a part of this work?
I wanted to learn something new about engineering, regardless of the field of engineering. Although I have some specific academic interests, I thought it would be better to experience something outside of my academic background/major. Also, I thought it would be great to get familiar with the working culture in Japan in case I want to go back and work.
What was an average day like?
During the first two weeks, we came in at 9 a.m. and sat through the LabView lectures until noon. After that, we had one hour of lunch break (my favorite time of the day because there are so many great take-out restaurants in the area). Lectures resumed at 1 p.m. and we went home at 5 p.m. For the rest of the month, we worked on our project from 9 to 5, excluding the lunch hour. Some days we worked until 6 in order to accomplish what we planned for the day.
What was the most interesting knowledge you picked up?
The most interesting thing I learned is about how to take data through serial communication and interpret it.
Did the internship challenge you in any way?
I have too little experience on coding and C language, which made it hard for me to do every task as fast as other interns. Other interns had more experience, to different extents. I felt pressured in a good way, and I learned a lot from the company as well as from my peers.
How has your work this summer impacted your future plans?
I initially thought that working in Japan, regardless of which company you work for, would be dull and tiring. However, this experience changed my perspective. I met so many brilliant workers at NI's Tokyo office and it was a real pleasure hanging out with them after work. I feel better about having a career in Japan now.
How did W&L prepare you for this experience?
The classes I thought were boring and useless–Circuits and Intro to Engineering–prepared me for this internship. Dr.Erickson and Dr. D'Alessandro, I see you now. Circuitry and elementary coding are applicable to many different engineering fields.
What else would you like to add?
This experience gave me practical tools to facilitate and plan my future research. I learned how to use hardware and software (LabView) to take and process data, which is a crucial experimental procedure for almost any lab conducting any research.
More about Yoko
What extracurricular activities do you do?
I am involved with Engineering Community Development, and on a leadership role within the community. I also like to play basketball—Since there is no organized basketball club, I play pick-up games in the gym. Please come join me on the court if you like basketball, too!
Why did you choose your major?
At first, I was trying to decide between chemistry and engineering, but my initial academic advisor told me to choose engineering because I like to create something new and implement ideas.
Has anyone on campus inspired you?
Prof. Jon Erickson—because of him, I got both my research experience and internship experience in one summer. He found a professor on Google doing research that lines up very well with my independent research, and encouraged me to get in touch with her. Consequently, I got a wonderful opportunity this summer to conduct research on potable water treatment targeting rural developing communities.
What's your personal motto?
Don't make decisions until you really have to. Over the past few years in college, I learned to keep my options open until the last minute because so many things are beyond my control and so many things can happen unexpectedly. Keeping my options open is the best way I can protect myself and get the best out of all kinds of scenarios in life!
What do you wish you'd known before you came to campus?
I wish I'd known that it would be very difficult to come and go from campus on weekends and short breaks (less than a month). It is very hard to get around unless you have a car.
Post-graduation plans?
I wish I knew! But here are a few potential options:
1) Enroll in a master's program in environmental engineering with a focus on water/waste treatment, in the EU, preferably in the Netherlands
2) Enroll in a Ph.D program in environmental engineering with focus on water/waste treatment in the U.S.
3) Get a job in any engineering, in any country on the globe!
Favorite W&L memory:
My friend invited me to go to the Halloween party held at the Village last year, which was my first time dressing up and disguising as someone else. It's been my favorite W&L memory because it seems like, on that day, nobody cared how you appeared and nobody was judging anybody based on their appearances/race.
What's something people wouldn't guess about you?
I know how to say "hi" and "thank you" in 11 languages.
Why did you choose W&L?
I wanted to truly immerse myself in American culture, and to do so, I thought it would be better to go to a school without too many international students. With the best financial aid offered among all the schools I applied to, I was sure that I would get the true American immersion as I wished.
Quick Hit: Employee Paddleboarding Paddling excursions hosted by W&L's Outing Club this summer gave employees and families a chance to play while students were away.
Former W&L Trustee H.F. "Gerry" Lenfest '53, '55L Dies at 88 Lenfest, one of the university's most generous supporters, died Aug. 5, 2018.
"The lessons I learned at W&L have followed me throughout my life, creating a tapestry woven with golden threads of honor, integrity and civility. I've never met a graduate who did not benefit from that experience."
~ H.F. "Gerry" Lenfest '53, '55L
H.F. "Gerry" Lenfest, a former W&L trustee and one of the university's most generous supporters, died Aug. 5, 2018. He graduated from W&L in 1953 with a B.A. in economics and completed one year at the School of Law. He was 88.
"Washington and Lee has lost one of its most remarkable graduates and benefactors," said President Will Dudley. "The Lenfests have contributed powerfully to the public good with their generous donations to institutions focused on education, the arts and journalism. W&L has been transformed by Gerry and Marguerite's support for our faculty and for our arts facilities and programs. We shall miss him. Our thoughts are with Marguerite and the Lenfest family during this time of loss."
Dennis Cross, vice president of University Advancement, said W&L was among the Lenfests' top philanthropic priorities.
"Gerry always wanted to be aware of the current priorities and how he could help. He led the support for the establishment of the Lenfest Center, including the latest addition, Wilson Hall. He reserved a special place in his heart for the support of faculty, noting that they are the core of a W&L educational experience. In the last campaign Gerry and Marguerite inspired numerous supporters to establish professorships through the Lenfest Challenge. The Lenfest impact at W&L will endure forever."
Harold FitzGerald Lenfest was born on May 29, 1930, in Jacksonville, Fla., the son of Harold C. Lenfest and Herrena FitzGerald Lenfest. He attended Flemington High School and graduated from Mercersburg Academy in Pennsylvania. While a student at W&L, Lenfest was a four-year member of the soccer team, the Forensic Union and Sigma Chi social fraternity.
After serving in the U.S. Navy Reserves (1953-55), Lenfest enrolled in Columbia Law School, receiving his LL.B. in 1958. That year, he joined the New York law firm of Davis Polk & Wardwell (founded by W&L alumnus John W. Davis, 1892, 1895L), serving as an associate until 1965. He then became associate counsel for Triangle Publications Inc., and later became managing director of Triangle's Communications Division, which included Seventeen magazine and the cable television subsidiaries.
In 1974, Lenfest and two partners purchased a cable television system with 7,600 subscribers from Triangle. By the time they sold it in 2000, the enterprise had become one of the top-12 cable companies in the country. With those profits, Lenfest and his wife, Marguerite, established The Lenfest Foundation, which has supported programs primarily in the areas of education, arts and the environment. Lenfest served as its president and chief executive officer.
Over the last 22 years, the Lenfests' philanthropic philosophy has been to spend down their wealth. Through the Lenfest Foundation, they have distributed more than $1.2 billion to arts and culture, education, social services and other charitable causes. They used the foundation's final dollars to acquire, donate and endow the media company that publishes the Inquirer, Daily News and Philly.com. In a Jan. 12, 2016 Washington Post interview, Lenfest said, "Of all the things I've done this is the most important. Because of the journalism."
Active in civic affairs, Lenfest served as chair of the board of trustees of both the Philadelphia Museum of Art and the Curtis Institute of Music, as a former president of the board of regents of Mercersburg Academy, as a member of the James Madison Council of the Library of Congress, and on the board of trustees of Columbia University.
In 2002, Lenfest made a significant challenge gift to the School District of Philadelphia in collaboration with Teach for America, through which recent college graduates teach in Philadelphia public schools. Most recently, he chaired the Museum of the American Revolution, which named its building in honor of the Lenfests. He has received honorary degrees from Temple University, Ursinus College and Washington and Lee University.
Lenfest served on the W&L Board of Trustees from 1989-1998. In his first year, he and his wife donated $3 million to the new center for the performing arts at W&L, named the Lenfest Center for the Performing Arts. In the last three decades, the couple has also supported the Powell Wing of Lewis Hall, the Class of 1953 Scholarship, student financial aid and Wilson Hall. Lenfest said he gave because "the lessons I learned at W&L have followed me throughout my life, creating a tapestry woven with golden threads of honor, integrity and civility. I've never met a graduate who did not benefit from that experience."
In 1994, Lenfest, together with Emeritus Trustee Houston H. Harte '50, made a challenge grant toward the completion of the university's $127 million On the Shoulders of Giants Campaign, which Lenfest chaired. In 2007, Lenfest once again challenged the university community; this time to raise $33 million by the end of 2010 to match his commitment to build an endowment to help W&L pay its professors competitive salaries. In 2008, Lenfest continued his generosity toward faculty by committing $17 million to increase endowment to enhance the university's sabbatical program and support of faculty scholarship and research.
"No matter how much one loves teaching or a particular university, it is important to be adequately compensated for that dedication," Lenfest said in the Spring/Summer 2007 W&L Alumni Magazine. "Like all Washington and Lee alumni, I am proud of what this school has become, a major teaching institution in the U.S. My life benefited from great W&L teachers, and I am happy to make sure that today's students have that same benefit."
In addition to his wife, Lenfest is survived by his children, Diane Lenfest Myer, H. Chase Lenfest and Brook Lenfest; sisters, Marie Schmitz and Lauren Lenfest; brother, Robin Lenfest; and grandchildren, Alexa Lenfest, Chase A. Lenfest, Olivia Myer and William Myer.
These are just a few of the articles and news obituaries published on the occasion of Gerry Lenfest's death:
The New York Times, "H.F. Lenfest, Philanthropist and owner of Philadelphia's newspapers, dies at 88"
The Washington Post, "H.F. Lenfest, Philadelphia media mogul and philanthropist, dies at 88"
Philly.com, "H.F. 'Gerry' Lenfest, Philadelphia philanthropist, dies at 88"
Washington Insider, "H.F. Lenfest, Philanthropist and Owner of Philadelphia's Newspapers, Dies at 88"
The Virginian-Pilot, "H.F. Lenfest, former media mogul, philanthropist, dies"
Herald-Mail Media, "Philanthropist Gerry Lenfest dies after lifetime serving Franklin Co. educational institutions"
Selected Awards
2017: The Carnegie Medal of Philanthropy
The Carnegie Medal follows the dictum of Andrew Carnegie who believed "that the person who dies rich dies disgraced." It is awarded every two years to philanthropists who personify the ideals of Andrew Carnegie's vision, seeking through their giving to create a world of positive change.
2014: USRowing Man of the Year
When Temple University planned to drop its crew program, he donated $3 million to help save it. Lenfest said, "It just occurred to me that Temple is the university of Philadelphia, and with the tradition of rowing in Philadelphia, not to have Temple represented in the rowing community seemed a great travesty to me. And so I didn't have to have a background in rowing to know that much, and to make sure that they not only got it back, but they had their own rowing club facility."
2009: Gold Medal for Distinguished Achievement, The Pennsylvania Society.
He joins an impressive list of previous Gold Medal recipients, including George H.W. Bush, Dwight D. Eisenhower, Jane G. Pepper, Joe Paterno, Dr. Gertrude Barber, Tom Ridge, Chris Matthews, Judith Rodin, Arlen Specter and Dan Rooney.
2006: Horatio Alger Award
For those "who rise from humble beginnings and overcome adversity through hard work." Other winners include Maya Angelou, former Sen. Bob Dole, former Secretary of State Colin Powell, and Oprah Winfrey.
2005: 50 Most Generous Philanthropists, Business Week
Office Hours: Professor Sandra L. Reiter The Darrold and Kay Cannan Associate Term Professor of Business Administration studies what she calls "the intersection of business and the natural environment." She arrived at that spot after studying engineering, management, business — and philosophy.
Q: What led to your affiliation with W&L's Environmental Studies Program?
A: My interest has always been in business ethics or business justice, but some of my early opportunities have been at the intersection of business and the natural environment. In my very first term at W&L, I spent a week in the Guajira Peninsula of Colombia with a delegation to visit one of the largest open-pit coal mines in the world. We interviewed the indigenous people who lived on the perimeter of the mine and claimed that their health and environment had been harmed, and the management of the company that operated the mine. While I was naturally interested in the moral responsibility of corporations, some of my early opportunities focused on the environment. In my course Business and the Natural Environment, students analyzed a Lexington business's environmental footprint and recommended ways to reduce that footprint.
Q: What drew you to engineering?
A: Neither of my parents went to a four-year college, and so I was not real savvy about college life and the kinds of things one could study. I knew that my strengths were in the quantitative skills, and so I thought that meant I had to major in math. But after studying math for a year or so, I worried that the only thing I could do with a math major was to teach school, and I didn't want to do that! A friend said, "Why don't you major in civil engineering?" (That was her major.) I said, "What's that?" She said, "It is just applied math." Well, that sounded good to me, so that is what I did.
Q: What prompted your shift from corporations and engineering to academia and business ethics?
I hated my corporate life, and I enjoyed philosophy. I worked for an aerospace company that promoted from within, and many of the management positions were filled with engineers. This is how I moved up the corporate ladder. After being promoted a few times, I decided to pursue my M.B.A. I enjoyed being back in school so much, I seriously considered going on to a Ph.D. then, but I didn't think I could swing it financially. I got promoted again and ended up in the company's headquarters. While it was a great experience and gave me the opportunity to travel around the world, this environment was not for me. If it hadn't been for the influence of a friend and tennis partner, I probably would have endured the corporate world and retired early.
Q: How about that minor in philosophy you earned along with your Ph.D.?
A: One of my tennis partners was a University of Notre Dame philosophy professor. We would go out for beers afterwards and talk a lot about philosophy. He made many reading recommendations; one was the writings of philosopher John Rawls. Because of this influence, I took the great leap back to school full-time. Between my experience in the corporate world and my introduction to moral philosophy, it is not hard to imagine why I wanted to study business ethics. And I have never looked back.
Inside and Outside the Classroom
ON THE WALL: Diplomas for a B.S. in civil engineering, an M.S. in electrical engineering, an M.B.A. in management, and a Ph.D. in business with a minor in philosophy. Reiter came to W&L in 2006 following two decades of corporate engineering and management positions. She also heads the Business Administration Department in the Williams School.
ON THE COURT: "I have played tennis ever since I was 10 years old. I competed in local, state and regional tournaments from that age until I was in my 40s. I don't play as much anymore, not because I don't want to but rather because life is busy, and it takes planning and a partner to play with."
ON THE RUN: "I switched to running in my 40s because it is just much easier to go do on my own and in my own time. I do like to run races of all distances (5K, 10K, half marathons and one marathon). I ran the San Diego Rock 'n' Roll Marathon and thought I would run more, but
it takes a lot of time to train."
2018 Distinguished Young Alumni Award Winners Announced
Washington and Lee University is proud to announce this year's Distinguished Young Alumni Award winners. The recipients will each receive their awards during Young Alumni Weekend, September 14 – 16, 2018. There is still plenty of time to register for the weekend if you haven't already.
Andrew McEnroe '08
Andy graduated magna cum laude with a Bachelor of Arts in Politics and Economics. While a student, Andy was a two-time letter winner and a four-year ODAC scholar athlete as a member of the W&L baseball team, an active member of Lambda Chi Alpha, and served as the Assistant Program Director for the campus radio station, 91.5FM WLUR. In addition, he was selected to the Omicron Delta Kappa Leadership Society and provided membership to Phi Eta Sigma, Pi Sigma Alpha, and Omicron Delta Epsilon honor societies.
Andy currently serves a Senior Vice President with Raymond James in the Defense Technology & Government Services Investment Banking group based in Washington, DC. Prior to joining Raymond James, he worked as an investment banker for BB&T Capital Markets for seven years. In 2015, Andy earned a Master of Business Administration from Columbia Business School, graduating with Dean's honors and distinction, and was awarded the Nahum Melumad Memorial Prize – the highest honor given to the member of the graduating class on the basis of outstanding scholarship and a significant impact on the Columbia community.
In addition to his investment banking work, Andy launched and ran First Team Broadcasting (FTB), an online, athletics-focused video and audio web broadcasting business from September 2008 through July 2015. FTB provided turn-key video and audio services and technology allowing organizations to connect with their fans and supporters through web-based broadcasts. The company worked alongside over twenty academic institutions and athletic organizations, including W&L, covering over 1,000 live broadcasts per year reaching a yearly audience of over 150,000.  FTB was acquired by Stretch Internet, a Battery Ventures portfolio company, in 2015. Andy remains connected to W&L athletics as an occasional play-by-play announcer for football, basketball, and baseball contests on Stretch Internet and 91.5FM WLUR. You can listen to Andy this fall as he broadcasts W&L football games.
---
Lauren Rudolph '08
Lauren graduated cum laude majoring in Neuroscience and Psychology. While at W&L, she was co-captain of the Women's volleyball team that won the ODAC tournament all 4 years, compiling an 118-26 overall record (40-1 in ODAC regular season matches), reaching the sweet sixteen of the NCAA tournament in 2006. She served as president of Women in Technology and Science (WITS) and was an active member of Kappa Alpha Theta while on campus.
After graduation, Lauren earned her Ph.D. in Neuroscience and Psychology from Indiana University in 2013, and completed a postdoctoral fellowship at the University of California, Los Angeles in 2017. Her research focuses on how steroid hormones including testosterone and estradiol act to regulate the development and maintenance of the structure and function of nuclei that control reproductive behavior in rodents. Her work has broader implications for understanding the mechanisms by which steroid signaling occurs in the mammalian nervous system, in a wide range of contexts, from disease states to typical reproduction-related processes. She has presented her work at national and international conferences, recently developed and co-chaired a symposium at the Society for Neuroscience Annual Meeting.
Currently, Lauren is a Visiting Assistant Professor of Neuroscience at Pomona College in Claremont, CA where she teaches Neuroendocrinology and supervises student research in her lab. She is an active member of the Los Angeles Alumni Chapter and serves as chair of the Los Angeles Alumni Admissions Program.
Opting for the Unknown Bob Chandler '92 charts his own course as co-owner of omnichannel retailer Tactics.
When faced with the decision of following a traditional path or trying something unknown, Bob Chandler '92 has opted for the unknown.
It started when he left his small hometown in Kansas to attend boarding school in Colorado. Then, at Washington and Lee, he designed his own independent major, combining courses in psychology and philosophy to study cognitive science.
The path continued in his professional life, when he joined forces with several friends to create an online company to sell snowboards.
"I had a sense of how a number of career paths unfolded," said Chandler, who earned a law degree at University of Oregon. Becoming an entrepreneur — especially in the early days of online retail sales — was the unknown. "It was and remains an incredible challenge."
The idea for the company, first called Snowtraders.com, originated in 1999 with a group of six friends who knew each other through recreational soccer and law school. They aimed to tap into the dot-com boom and had only the modest goal of making enough money to pay for an annual snowboarding trip.
"We started with a lot of naiveté, really," Chandler remembered. In the early days, "We had a good time getting together in the evenings to scheme about the company. We were optimistic we could get it off the ground, but we didn't do any real planning for the future."
The first warehouse was a garage, and the founders shared the duties of answering the phone, responding to customer emails and packing boxes for shipment. Even though it was a side business, "We cared deeply about our customer's experience, which is still our primary focus today," said Chandler. After the first winter, when sales of snowboards naturally declined, the partners realized that if the company was going to survive, it needed more than just part-time, unpaid founders.
Co-founder Matt Patton spoke up first, saying he was going to quit his job as an attorney and work full time for the new company. "That was the extra push I needed to jump in with both feet," said Chandler. Another founder, a professional engineer, did the same, and the trio moved quickly to reformulate the business plan in early 2000.
They raised a modest amount of money from a few local angel investors and moved out of the garage into a "funky building on the wrong side of the tracks." The company weathered the dot-com bust and in 2001, emerged with a new name (Tactics), a new business plan and fewer partners — eventually only Chandler and Patton remained from the original six. To balance out snowboarding's seasonality, they added skateboarding, surfing, footwear, apparel and accessories to their offerings.
Although the company has remained primarily online, the partners opened a retail store in Eugene, Oregon, in 2000 and recently launched another in Bend. The stores "provide a rooted identity and distinguish us from most of our large competitors. That matters to loyal customers." Tactics also distinguishes itself by staying specialized, with a "high level of expertise, curation, selection, and support," he said.
Today, Chandler and Patton share CEO duties and maintain joint oversight of marketing and design. Chandler serves as CFO and oversees warehouse operations and customer service. Patton oversees buying, merchandising, and brick and mortar operations. A junior business partner serves as CTO, overseeing programming and technology. "We have been fortunate that the three of us get along so well and bring a diversity of perspectives and strengths," said Chandler.
Chandler's route to entrepreneurship took him around the country. After graduating from W&L, he went to Washington, D.C., and considered working on Capitol Hill. Eventually, he took a job as a research analyst with Cambridge Associates. Then he transferred to a position with Arthur Anderson's real estate consulting group, where he worked with a number of other W&L alumni.
In early 1996, he moved to Oregon and volunteered for several environmental organizations. When he decided to go to law school, "I knew I wanted to be west of Kansas." He settled on University of Oregon's law school for its location and strong environmental program.
He chose W&L because he wanted a small college with strong academics and a sense of community. When he toured, he was impressed with the school's speaking tradition and history. "It also probably helped that it was one of those beautiful, sunny spring days in April when the entire campus was so visually impressive and inviting."
His interest in environment was first honed in Professor Boggs' course on Ethics and the Environment and his participation in the Outing Club, which encouraged students to "get outside and embrace environmental responsibility," including the early recycling efforts at the university.
Also challenging Chandler in several courses was Ramsey Martin, professor of philosophy. "Both professors elegantly introduced so many new challenging concepts and ideas — exactly the type of experience young minds need in a liberal arts education," said Chandler.
Today, with his wife and two children — a son 11 ½ and a daughter 10 — Chandler is committed to balancing his business and family life. "The kids are super active," and the family loves to take float trips, go fly-fishing, mountain biking, snowboarding and play tennis. "I am in a sweet spot in life now. As an older parent, I think I have a deeper appreciation for the value of free time with my family. The demands of the company are still intense, but I love being able to set my own schedule to pack in extra family time."
Chandler said there are still things the partners want to do with Tactics, such as offering significantly more private-label products and opening more retail stores. He also wants the company to continue to use its influence to make the world a better place. Tactics has a long track record of community involvement and direct support of charitable organizations, particularly those that focus on environmental advocacy and youth services.
He also foresees the need for continued growth to remain competitive. Last year, Tactics took care of more than 20,000 customers in its two stores, had more than six million visitors to Tactics.com, and shipped more than 200,000 orders around the world. "We need to grow sustainably and with strength, which includes maintaining a healthy balance sheet and not over-extending ourselves."
At Tactics, Chandler draws on his W&L experience all the time. With nearly 70 employees, "We try to impart to everyone the concept of 'Work hard, play hard.' We have high expectations and want our staff to be extremely dedicated to their jobs, but also to enjoy their lives outside of work. Most of our crew love to skateboard, snowboard or surf."
Both he and Patton meet with every new employee to set expectations and relate a sense of the company's history and its shared value of integrity. "We tell each person 'We trust you,' and we draw on the words of the W&L Honor System, essentially saying the same: No lying, cheating, or stealing. And no second chances."
Designing for the Future For award-winning San Francisco architect Olle Lundberg '75, sustainability is no trend — it is intrinsic to his profession.
This slideshow requires JavaScript.
Q: You are an architect, and your brother, Peter Lundberg, is a sculptor. Did you inherit that building gene, or did you pick it up through childhood experiences?
A: I think being what I call "handy" alternates generations, because our father was so bad at it that my brother and I always had to fix things. My father was a chemical engineer, so certainly there is an engineering background, but it was definitely not something we inherited from him. My grandmother was a painter and sculptor, so there was a history of art in our family. As a kid, I worked as a carpenter's helper and on road crews. Those were good summer jobs — they kept me outside and in shape, and the money was better than working in a fast food restaurant, so I enjoyed it. I have always enjoyed building things, and seeing things going from idea to reality.
Q: What is your philosophy in terms of sustainability in architecture?
A: We have always had sustainability at the heart of our practice. We don't make a big deal out of it, because we kind of take it for granted. As architects, I think we have an enormous responsibility to build with care, and that extends to the sites and lands that we deal with. We have a metal fabrication shop that's part of our process, and we've always incorporated recycled materials and found objects into our work. I like to use them not only as a statement of sustainability, but also because I just find them really beautiful. Sustainability has become more and more important in the world, but it has always been something we've done.
Q: How does your firm incorporate sustainability into architectural designs?
A: The goal, generally, of our buildings these days is to have them produce as much energy as they use. We aim for net zero on almost all of our projects using a variety of methods, including solar and geothermal. We try to go net zero on water wherever possible, as well, so we reclaim and treat gray and black water on some of our commercial projects that we are involved in now. We are also involved in a rating system called the Living Building Challenge to try and make a building completely sustainable on its own. I think that is the future, and it's where we need to go on this, so we are heavily involved in it and excited about it.
Q: Has sustainability become more of a concern to your clients over the years?
A: Yes, it is becoming more and more a part of the discussion. We've seen it for a long time with our residential clients, but it is new on the corporate level, and it's really great to see, because that's a fundamental change in building philosophy.
Q: What is their motivation for doing it?
It is not cost savings, because a lot of this is a long-term payback, so it's still a big investment initially. We are not at a point in the economics of sustainability that all of these systems pay for themselves quickly. Unfortunately, with the current administration in Washington, there are fewer incentives, which is too bad, because one of the ways we get corporate clients to embrace it is because there are incentives. It requires more of an ethical stance, which happily some of them do have.
Q: What are some of the most unusual found objects you've incorporated into your designs?
A: We've done a series of light fixtures called buoy lights, made from old, abandoned steel ship buoys. At the San Francisco restaurant Mourad, we used a root ball from a tree to create a screen wall between a staircase and the main entry. It's kind
of a sculpture, but it also functions as a handrail and separation wall. I bought a whole bowling alley's worth of lanes on Craigslist and did all the tables at a restaurant with that, as well as the reception desk at Twitter's headquarters.
Q: How do you feel about your work?
I'm very fortunate. I get to design these really beautiful buildings for people who love them, and
I happen to be good at it. I also have a 20-person firm, and it is very much a large family. I love the people I work with; they are enormously talented. It's what I always wanted — to have my own practice, do my own designs, and work with talented people who could help me do that and have the same passion for the work I do. It's very rewarding to provide employment for those people and see their lives mature.
More about Lundberg:
B.A., English, Washington and Lee
M.A., architecture, University of Virginia
Owner, Lundberg Designs, San Francisco, founded in 1987
Projects: Residences, bars, restaurants, hotels, corporate headquarters and more
Family: Wife, Mary Breuer, president of Breuer Consulting Group; their dogs, Carney and Curly, appear on the Lundberg Design staff webpage
Quirky W&L fact: As a sophomore, Lundbers and a friend, William Smith '75, invested in a deserted, deconsecrated chapel 10 miles north of Lexington. They fixed it up and rented out the extra rooms to other students. Profits from the sale of the chapel paid for Lundberg's graduate school. Smith is now a real estate attorney.
To see more photos of the company's projects, go to the Lundberg Design website.
You Are the Champions The class trophy and reunion trophy winners
Congratulations to our Annual Fund Volunteers in each of these classes for the outstanding work that led to these winning results. We are most grateful!
CLASS TROPHY WINNERS 2017-2018
The Bierer Trophy
Recognizes the undergraduate classes that have the highest percentage of members in The President's Society.
Winners:
Five Star Generals: 1959, 14%; Class Agent, David Meese
General Alumni: 1969, 12%; Class Agent, Scott Fechnay
Young Alumni: 2007, 9%; Class Agents, Katie Arcati, Corbin Blackford, Meghan Freeman, Camille Snyder, Elizabeth Viney
The Washington Trophy
Recognizes the undergraduate classes that raise the largest amount of money.
Winners:
Five Star Generals: 1967, $151,063.40; Class Agent, Bob Priddy
General Alumni: 1969, $268,938.45; Class Agent, Scott Fechnay
Young Alumni: 2004, $103,375.90; Class Agents, Brooks Chew, Joe Ehrlich, Hamill Jones
The Richmond Trophy
Recognizes the undergraduate classes with the highest percentage of members participating in making a gift to the Annual Fund.
Winners:
Five Star Generals: 1953, 92%; Class Agent, Tyson Janney
General Alumni: 1969, 68%; Class Agent, Scott Fechnay
Young Alumni: 2006, 51%; Class Agents, Katie Ehrlich, Julia Johnson, Carrie Lee, Jonathan Sturtz, Olivia Wall, Doug Weissinger
The McCutcheon Trophy
Recognizes the undergraduate classes with the highest percentage of members in The 1749 Circle, which recognizes and honors the loyal alumni, parents, and friends who support the University consistently. These individuals have made a gift to W&L year after year without fail.
Winners:
Five Star Generals: 1957, 80%; Class Agents, Bill Russell and Warren Welsh
General Alumni: 1969, 61%; Class Agent, Scott Fechnay
Young Alumni: 2006, 46%; Class Agents, Katie Ehrlich, Julia Johnson, Carrie Lee, Jonathan Sturtz, Olivia Wall, Doug Weissinger
REUNION TROPHY WINNERS 2017-2018
Reunion Trophy
Recognizes the class with the largest number of members registered at Alumni Weekend.
Winner: The Class of 1993 (25th reunion) with 154 registrants
Chairs: Chris Boggs and Susan Moseley George
Reunion Bowl
Recognizes the class with the highest percentage of classmates registered at Alumni Weekend
Winner: The Class of 1968 (50th reunion) with 40 percent of the class in attendance.
Chairs: Jim Dawson and Carlile Chambers
Trident Trophy
Recognizes the class with highest percentage of classmates participating in the Annual Fund by Alumni Weekend
Winner: The Class of 1968 (50th Reunion) with 60% of the class making a commitment.
Chairs: Jim Dawson and Carlile Chambers
John Newton Thomas Trophy
Recognizes the class that increases its Annual Fund contribution by the largest percentage over its previous year total
Winner: The Class of 2003 with 74% increase in their one year Annual Fund total.
Chairs: Wynne Sharpe and Jeanne Upchurch deLaureal
Colonnade Cup
Recognizes the class with the largest reunion gift total by Alumni Weekend (includes current gifts and future pledges to the Annual Fund)
Winner: The Class of 1988 with $904,245.95, the largest reunion gift to the Annual Fund.
Chairs: Reese Lanier and Tommy McBride
Reunion Chairs' Bowl (inaugural year)
Recognizes the class with the highest percentage of registrants participating in the Annual Fund
Winner: The Class of 1973 with 100%
Chairs: Don Eavenson and Lat Purser
Growing in German Jackson Ellis '19 is working with a German consulting agency to help international student-athletes navigate the college application process.
Hometown: Richmond, Virginia
Major: Global Politics
Minor: German
Q. What are you up to this summer?
I am working with a consulting agency called Uniexperts in Cologne, Germany. The internship is organized through the German American Exchange. The German American Exchange aims to "offer internships that help the participants to become aware of and understand the growing importance of the economic relationship between Europe and the USA." My company focuses on helping international student-athletes, mainly Germans, with the college application process. We help them connect with coaches, complete the complicated paperwork, and find colleges that are right for them. I work in the admissions department, but I am active in other departments like event planning and social media outreach. At the end of July, Uniexperts hosts their annual tennis showcase, where nearly 100 youth tennis players compete in front of around 40 division I and II college coaches.
Q. What made you want to be part of this work?
I wanted to work abroad, and especially in Germany. It gives me a practical way to grow my German skills. Not only will I return to Lexington with a more in-depth knowledge of the language and culture, but I will have gained professional work experience. I had no idea what company I would intern for, but I was excited to work for Uniexperts. The company values culture exchange as an essential part of personal and professional growth.
I value being able to build relationships with people in a way that you cannot do as a tourist. Having to work on projects and attend meetings in a different language is a unique challenge, but it provides me the opportunity to learn about the similarities and differences of another culture's way of thinking.
Q. What did an average day for you look like?
I usually wake up and take the S-Bahn (tram) to work. I complete various tasks like converting German GPA scores into America equivalence, calling American universities admissions offices, or representing our company at local or national sporting events. My entire office eats together at lunch, which I think is interesting. There is a strong family feeling to the company. I am certainly never bored. People are always asking me to do things like proofread documents, help give presentations and attend important meetings. My company doesn't have many employees, so even though I am assigned to admissions, every department has asked for my help.
Q. What is the most exciting knowledge you've picked up while doing this work?
I've learned a lot about how education in other countries and Germany works. I have been surprised about how many students want to come to the USA to play sports. Two things I have learned have been very refreshing. First, people are still enthusiastic about coming to the USA. Second, there are a lot of people who still don't know about our country. Many times I feel like our culture has penetrated so many different aspects of life here in Europe, so I always get excited when I get to explain something at work.
Q: How does the project relate to your broader experiences at W&L regarding student-faculty relationships?
In addition to the work in the office, my summer includes a summer course with German professor [and new associate provost] Paul Youngman. I keep a blog about my experiences and we Skype about what is going on and what I am learning. These video chats are more than instruction since he always checks to see if things are going smoothly. Being in a new city can be hard, especially when it's in another country, so it is nice to know someone has your back if things go wrong. It is the type of support I have come to expect from professors at Washington and Lee, but after talking with interns from other American universities, I realized how unique and special that support is.
Q. Has your work this summer impacted your future plans in any way?
It has grown my confidence in my ability to work abroad. After this experience I am sure that not only could I live and work in a foreign country, I can also work with people from various cultures and backgrounds. My job has had me interact with co-workers, business partners and customers from all around the world. This experience has deepened my interest in seeking out a career that allows me to interact on the global stage. Additionally, the German American Exchange has strengthened my conviction that building and maintain international connections, whether they are economic or personal, are crucial to business success and global peace. It has made me want to work for a company that contributes to this idea.
Q. How did W&L prepare you for this experience?
My German classes helped me a ton. The professors have not only provided me with help outside the classroom to improve my grammar and vocabulary but gave me a more in-depth look into German cultures. Courses like professors Youngman and Hess's Spring Term class, German Business Culture in Berlin, were beneficial. Additionally, the cultural events hosted by the department, the German Club, and the native speaking teaching assistants helped me come to Germany better accustomed to specific nuances. The native speaking teaching assistants were most helpful because we have to have a conversation with them once a week. There I grew my confidence in speaking to a native. There is a considerable difference between speaking a language in class and speaking it in the native country, but I was well prepared when I started working.
If you know a W&L student who would be a great profile subject, tell us about it! Nominate them for a web profile.
More About Jackson
What extracurricular activities do you do?
I am involved in Peer Counseling, the German Club, Greek Life and Kathekon.
Has anyone on campus inspired you?
The entire German Department inspired me to stick with the department and explore different things on campus. Some of my closest friends were made through the tightly knit German Department.
Favorite place to eat in Lexington?
My favorite restaurant is Mano Taqueria. I love getting a beef burrito there, but on Saturday sometimes they have special meat like rabbit or goat, and I love trying something new. I also really like their Carolina Reaper Salsa but in small amounts. But my favorite place to eat is my fraternity house kitchen. I love our chef's food, and I miss lunches on Friday, especially Buffalo chicken sandwiches.
What one film/book do you recommend to everyone?
"Sirens of Titan" by Kurt Vonnegut. The book is a journey and left me exhausted at the end. It showed me a new way to see the universe around me.
What do you wish you'd known before you came to campus?
I wish I had known how to swing dance better.
Favorite W&L memory:
Playing my radio show once a week, for an hour. I love WLUR.
Favorite class:
Professor Adam's Introduction to Film.
Favorite W&L event:
I love going to the Activities Fair at the beginning of the year. It's a great place to bump into people you haven't seen since last spring, and there is always a new club to consider.