Poet Stephen Cushman To Speak on the Journals of Lewis and Clark
Professor, poet and author Stephen Cushman, the Robert C. Taylor Professor of English at the University of Virginia, will give a lecture at Washington and Lee University on May 8 at 7 p.m. in the Hillel House Multipurpose Room 101.
The title of the talk, which is free and open to the public, is "Lewis and Clark's Unbeatable Read." He will talk about the journals of Meriwether Lewis and William Clark, of which there are various editions. Cushman is an expert on these journals.
Cushman is the author of five collections of poetry, two books of criticism and two books about the Civil War, including "The Red List" (2014); "Belligerent Muse: Five Civil War Writers and How They Shaped Our Understanding of the Civil War" (2014); "Riffraff" (2011); and "Heart Island" (2006). Forthcoming is "Hothead" in 2018.
He won the State Council of Higher Education for Virginia Outstanding Faculty Award in 2015; was a fellow with the Virginia Center for the Humanities; and was a Fulbright lecturer in Greece.
Cushman was a general editor of the fourth edition of the Princeton Encyclopedia of Poetry and Poetics in 2012. He received his M.A., M.Phil. and Ph.D. from Yale University.
Smiles for Miles Brett Becker '18 and the W&L Pre-Dental Club teamed up with Rockbridge Area Health Center to distribute dental supplies to more than 700 local children.
It's hard not to smile in the presence of Brett Becker, a Washington and Lee University junior with an easygoing personality and a genuine enthusiasm for helping others. Now, the founder of W&L's Pre-Dental Club is working to spread that goodwill to the local community at large.
Last month, Becker and the rest of the Pre-Dental Club helped distribute dental supplies to more than 700 children through the Backpack Program at the Campus Kitchen at Washington and Lee (CKWL). The project was a joint effort led by Becker and Dr. Stu Fargiano, dental director at the Rockbridge Area Health Center.
"I saw Campus Kitchen in the newspaper and Brett was volunteering here," Fargiano said, "so that's when we came up with the idea to pack the bags. It was both of us figuring out a neat way to make this happen."
Rockbridge Area Health Center provides medical, dental and behavioral health care to citizens of Rockbridge County and surrounding jurisdictions, including to those who are Medicaid recipients or are uninsured. Its staff of 40 includes two dentists, one hygienist and four dental assistants, and it offers a sliding scale fee for patients who cannot afford dental care. In addition, RAHC has a mobile dental clinic that goes out to county and city schools.
Fargiano, who has worked with the Virginia Department of Health and the state Department of Corrections, said dental care contributes in countless ways to quality of life. Poor oral health can affect a person's success in school, and ultimately in life. "It's amazing how many people come here just to get their teeth fixed so they can go on a job interview," he said.
The Backpack Program is an outreach effort that sends local kids home every weekend with a sack full of healthy snacks. The goal is to bridge the weekend food gap experienced by many children who are eligible for free or reduced lunches on school days. Students and employees at Washington and Lee, along with community volunteers, pack the bags and deliver them to schools on Thursdays.
The Campus Kitchen at Washington and Lee has been in the news several times over the past few months. The program recently turned 10 years old, hosted a successful 5th annual Souper Bowl fundraiser, and won two grants.
When Fargiano read about CKWL in a Rockbridge News-Gazette article, the seed of an idea was planted. He and Becker had met at the 2016 Rockbridge Bull and Oyster Festival, and they developed a friendship around their mutual interest in dentistry. Becker began volunteering at RAHC in January 2017, so Fargiano approached him about connecting with CKWL.
Fargiano also shared the idea with Susan Sheridan, CEO of the RAHC. She approved the request to order enough dental supplies for about 715 bags. That included toothbrushes, toothpaste and dental floss. The bags also contained a card for a new pediatrician at RAHC and a flyer for the health center.
Becker divided the supplies into individual plastic bags. "He was incredible," Fargiano said. "He was here over four hours. We gave him the whole conference room, and by the time the day had gone by a bunch of other people had stopped what they were doing to help him."
On March 29, Becker and Fargiano were joined by Dr. Fargiano's wife, Christina; members of the Pre-Dental Club; and club advisor Fred LaRiviere, an associate professor of chemistry at W&L. The group met at the Campus Kitchen at Washington and Lee to place the dental kits inside the Backpack Program bags. The supplies were then distributed to students, along with their snacks for the weekend.
Whether he is volunteering at RAHC, helping out at a mobile dental clinic or interning with dentistry professionals, Becker said, he always believes strongly in the positive impact of a healthy smile. He said this project felt particularly satisfying because it was fairly easy to execute and will have an immediate effect on local kids.
"It is incredibly rewarding knowing that we can have such a positive impact on the local community's oral hygiene," he said.
W&L Magazine, Winter/Spring 2017: Vol. 94 | No. 1
In This Issue:
All Hands on Deadline
Civility in An Uncivil Election
Journalism Under Siege: Fake News and Alternate Facts
One Weekend in Washington: An Inauguration and a Protest
2 – By the Numbers
3 – Speak
4 – Along the Colonnade
Celebrating a Rhodes Scholar
Reconnecting with a former student
New administrative appointments
Welcoming a new trustee
Honoring MLK
9 – Generals' Report
Strength in Numbers: Men's XC Goes to Nationals
10 – Lewis Hall Notes
W&L, VMI Host Supreme Court Justice Ruth Bader Ginsburg
22 – Alumni Profiles
David Chester '78's Excellent Adventures
From Craft to Career: Noelani Love '05
24 – Milestones
Alumni president's message
"Reflecting Forward"
Alumni news and photos
The Annual Report
Corey Guen '17: At Home in a 'Stellar Community' Guen splits his time between hiking the mountains of Rockbridge and traveling the world.
"Beyond the unparalleled opportunity the Johnson Scholarship afforded me, I was struck by the sheer wealth of opportunities W&L students seemed to have, on campus and off."
Q: How did you first hear about the Johnson Scholarship?
I heard about the Johnson Scholarship from a friend and high school tennis teammate, who was a member of the Class of 2015. I must've also heard from my mom, who was so on top of my college applications that she had a spreadsheet with at least 20 schools and their various deadlines and attributes, and notes about what I might like at each school. So if I haven't said it enough in the past four years, here's a very public THANK YOU MOM! I never would've gotten anything in on time without your help and support.  
Q: Were you considering any other colleges when you applied for the scholarship?
I was considering a few other schools of the same ilk, particularly Davidson and Carleton colleges. Since arriving and living my life at W&L, I tell people constantly that I absolutely made the right decision, and can't imagine life had I gone to one of those schools.
Q: Why did you ultimately choose W&L?
The scholarship made it an easy choice. Nowhere else was I going to find the combination of affordability through the Johnson Scholarship and a stellar community to call home for the next four years.  
Q: How has Johnson affected your views on leadership and integrity — or on academics?
The Johnson Scholarship made it possible for me to attend this institution, so I owe to it everything I have gained from Washington and Lee. The values the school holds dear are tangible from the first weeks spent on campus through to graduation, and the community has continually impressed me in every way possible. Students and faculty alike have amazed me with their ability to discuss complicated and controversial issues with grace and eloquence, a quality sorely missing from our nation's public discourse. Students earn their grades, and consistently invest their time in pursuits that motivate them, not just to add to resumes. That total commitment to not only improving oneself, but actively adding to the diversity and excellence of the community at large, is what sets W&L students apart.  
Q: What is your favorite story about your W&L experience, if you had to pick one?
I consider my inability to choose from so many to be one of the great privileges of my life. I, my friends and classmates have had so many extraordinary experiences at Washington and Lee. I think the feeling is best summed up in a conversation I had with several App Adventure trip leaders one evening during training week. Upon returning to campus, I had completed half a year abroad, studying at the University of Otago in New Zealand and Donghua University in Shanghai, China, so naturally I had many stories to share. As we caught each other up on our summers, I realized nowhere else but W&L could hopping around the Eastern Hemisphere seem almost pedestrian. Yet sitting there, listening to stories of archeological digs in Athens, or hikes down the Inca Trail, or time spent as an EMT, my life-defining experiences were just keeping pace with my peers. Rather than diminish my experiences, it made me marvel at the capability and drive of my friends, proud of everyone for accomplishing so much at such a young age.
Q: Do you have a mentor on campus?
James Dick, god of the outdoors and the world's most genuinely enthusiastic man! I was fortunate to get a work study placement at the Outing Club Barn, and I wouldn't trade it for anything. I've been his employee, his student, his trip participant, his climbing partner and probably a bunch of other things, but he always has a smile on his face and an attitude that's positive to an infectious degree. James is one of Washington and Lee's greatest resources, and I'm lucky I had so many chances to interact with and learn from him.  
Q: What extracurricular are you involved in right now that you are extra-passionate about?
If my previous answer wasn't indicative enough, the Outing Club has been a consistent presence in my W&L career. I firmly believe everyone on campus, students and faculty alike, should set aside a weekend to take a trip with the Outing Club. We have a ton of gear, knowledgeable, enthusiastic and zany leaders and a beautiful backyard to explore. Get outside!
Q: What is your favorite campus tradition or piece of history?
It might be minor, but I love that all undergraduates refuse to pass between the columns in the Graham-Lees archway. I've never seen a law student adhere, but meaningless superstitions and a little belief make life more fun and interesting.  
Q: If you could travel back in time, what advice would you give to "first day on campus" you?
Make the most of your time. I would tell that to any freshman, not just myself. Four years seems like a long time until you're sitting here, typing advice and wondering what happened to it all. Do something you hadn't thought about before, even if you feel entrenched in the things you already do. I picked up rugby my senior year at the urging of some friends, and had an amazing time learning a new sport and feeling like a part of a team. Beating Christopher Newport University in the state tournament was incredible, and I never would've experienced that camaraderie without stepping far outside my comfort zone.
Q: If someone asked you "why choose W&L," what is the one reason you would tell them?
You can do anything you want. If you always dreamed of studying something, going to some place, W&L is better than any other school at giving you the resources and skills to realize those goals. Watching other students do the same is inspiring, and the excitement of mutual achievement drives me to keep doing what I do.   
If you know a W&L student who would be a great profile subject, tell us about it! Nominate them for a web profile.
A little more about Corey
Hometown:
Exeter, New Hampshire
Majors:
Economics, East Asian Languages and Literatures (Chinese), Shepherd Minor
Extracurricular involvement:
– Outing Club Staff
– Traveller Employee
– Kathekon member
– Venture Club member
– Appalachian Adventure Trip Leader
Off-campus activities/involvement:
– Afterschool program at Lylburn Downing Middle School through Campus Kitchen
– SPCA volunteer
Why did you choose your major?  
I came to W&L intending to major in economics, and I told my parents if they would stop making me go to Chinese classes after school in middle school, that I would pick Chinese back up in college. It has been far more enjoyable this time around! The Poverty and Human Capability Studies minor was the only thing I picked up solely on the recommendation of friends and through some excellent experiences my freshman year.
What professor has inspired you?
Professor Howard Pickett in the Shepherd Program helped me discover an area of study I hadn't thought about before, and after four years it's been central to my time at Washington and Lee. His courses are uniquely challenging and enlightening, and though I've had many outstanding professors during my time at W&L, his lectures still stand out in my mind.
What's your personal motto?
"Seek the joy of being alive," the motto from my childhood summer camp, immortalized in ink on my right forearm.
What's your favorite song right now?
I'm entirely unashamed to admit my favorite song at the moment is "Kelly Price" by Migos and Travis Scott. It may have no deeper meaning to speak of, but no one floats over a beat like Quavo.
Best place to eat in Lexington? What do you order?
If it's an occasion, I've never had a bad experience with anything at the Red Hen. If it's more casual, a pulled pork sandwich from Foothill Momma's always does the trick.
What do you wish you'd known before you came to campus?
You will meet lots of people with amazing interests you didn't even know existed; trying new things is a great way to learn about other people as well as yourself.
Post-graduation plans:
I wish I had a more concrete answer at this point, but I hope to combine two of the three focal points of my W&L academics: either Chinese and economics or economics and poverty. That could mean being a political risk consultant focused on East Asia, or something more entrepreneurial like Venture for America.
Favorite W&L memory:
I've summited McAfee's Knob twice for the sunrise as an App Adventure trip leader, and both times it's been awe-inspiring. Sharing that with new students is always special, and it serves as a deep breath before jumping back into a year of classes.
Favorite class:
Professor Eastwood's Neighborhoods, Culture and Poverty was a fantastic class I took my sophomore year. Part seminar, part lab, we eventually got to use census data and crime statistics to examine a topic and city of our choosing, using ArcGIS and Stata to create cool map overlays. Rarely have I felt I produced such an in-depth piece of work that I was proud to show off, and the readings were consistently thought-provoking. I have to give a nod to Professor Casey's Economics of Tropical Seascapes during Spring Term, though. The week in Belize climbing Mayan temples, snorkeling and surveying tourists was incredible.
Favorite W&L event:
To echo fellow Johnson Scholar Harry Lustig, App Adventure holds a special place in my heart. My freshman trip sparked a passion for hiking that brought me all over the world, and the subsequent trips I led introduced me to some of my favorite people on campus.
Favorite campus landmark:
Can anything really compare to the Colonnade? The image is so iconic, especially at night with the statue lit up. It was my first impression of W&L, one of great history and beauty, and one I won't forget.
What's your passion?
Hiking, which is perhaps the favorite gift W&L has given me. Before arriving on campus, I'd never camped before. Now, I've hiked hundreds of miles, caught sunrises on mountaintops on three continents, bought all my own gear and introduced other students to the joys of walking in nature. It's calming, simple, easy, and brought me to places that have literally left me speechless.
What's something people wouldn't guess about you?
I love video games that are meant for kids, especially anything made by Nintendo. I never wanted the more adult game systems as a kid, I was content with a Gameboy and a Gamecube until the insecurities of adolescence convinced me an Xbox was cooler. Now that I'm older and far more comfortable liking what I like, I'm a proud Nintendo fan for life.
Why did you choose W&L?
Beyond the unparalleled opportunity the Johnson Scholarship afforded me, I was struck by the sheer wealth of opportunities W&L students seemed to have, on campus and off. Now that I'm nearing graduation, I truly believe we are privileged to attend an institution that gives its students so many incredible chances to study, explore and grow. There's little else I could ask for from my four years at W&L, and every moment I take to reminisce is full of appreciation.
Law Commencement 2017
The 162nd commencement ceremony for the Washington and Lee University School of Law will be held on Saturday, May 6, 2017, at 10:00 a.m. on the Front Lawn of the main campus.
The Honors and Awards ceremony will be held on Friday, May 5, at 3:30 p.m. in Evans Dining Hall.
Read about our graduation speaker William Hill '74 '77L.
The graduation ceremony will be broadcast live on the Web at livestream.com/wlu/law-2017.
Solar-Enabled Products Win W&L's 7th Annual Business Plan Competition Three student teams took home a total of $7,000 in W&L's annual Business Plan Competition.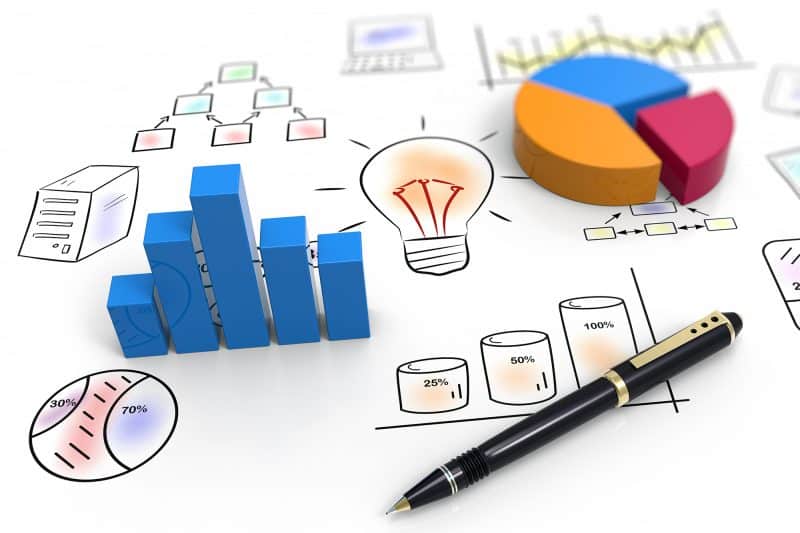 Three student teams took home a total of $7,000 in cash prizes following Washington and Lee University's 7th Annual Business Plan Competition on April 7-8, with the grand prize going to a team that wants to develop and market solar-enabled products to the outdoor recreation industry.
The teams that compete in the competition each year are made up of students in Professor Jeff Shay's senior capstone Entrepreneurship course (BUS 399). Three teams that competed were in Shay's Fall Term class; the rest took the class during Winter Term.
The event began on the evening of Friday, April 7, when teams sat down with guest alumni judges for one-on-one coaching/mentoring sessions in a speed-dating-like atmosphere. Students then incorporated that feedback before giving final presentations to an entire panel of judges on Saturday morning.
All of the judges have extensive experience in areas such as entrepreneurship, banking, law, venture capital and private equity. This year's panel consisted of Alan Gibson '70, Ben Grigsby '72, Robert Jones '77, Tim Lavelle '79, Dillon Myers '14, Sam Perkins '80, '83L and Elizabeth Yarbrough '92. The judges score each team's plan and presentation in three areas: written plan, presentation and viability. After the final team presented on Saturday, the judges deliberated for one hour before selecting the top three teams.
The winning teams were:
First Place: Summit Surge
Team members: Diana Banks '17, Harry Lustig '17 and Jack Jones '17
Description: Summit Surge, LLC will design and sell solar-enabled products for the growing outdoor recreation industry. These products will allow outdoor explorers to charge their electronic devices off the grid without detracting from their experience. Summit Surge's products will be functional, reliable and efficient. Its first offering will be an adaptable and durable top compartment (known as a "lid") for a hiking backpack outfitted with lightweight solar panels. This will enable hikers to charge their devices right from their backpacks. The backpack lid will be sold online to end users, to retailers, and potentially to the military after two to three years of operation. Surge Lid will then act as a springboard for other solar products in the outdoor recreation industry.
Prize: $4,000
Second Place: Mell Cosmetic Club
Team members: Laney Fay '17, Lindsay Hanau '17, Margaret Morgan '17, Elizabeth Walton '17
Description: Mell Cosmetic Club, LLC is an online makeup retailer that simplifies the purchasing process through a need-based, automated delivery schedule. Mell will provide customers with a user-friendly online platform that features a range of cosmetic products and an automated delivery schedule. The company will partner with major makeup brands to offer a diverse selection of products that will attract consumers who are looking for quality cosmetics without the hassle that often comes with shopping.
Prize: $2,000
Third Place: CARVE
Team members: Kade Kenlon '17, Ashley Oakes '17, Logan Vorwerk '17, Riley Wilson '17
Description: CARVE is a boutique fitness studio located in Boston that offers a total body workout with a focus on the use of alpine ski simulators. The workout combines ski simulation with core, leg and upper-body conditioning. CARVE plans to expand nationally, and functions as a Limited Liability Company. The company will build a lifestyle brand dedicated to providing consumers an unparalleled fitness experience. CARVE seeks to capitalize on the momentum of the boutique fitness trend by creating a consumer experience that stands out from others in the market.
Prize: $1,000
W&L's Music Department Presents the Marlbrook Chamber Ensemble Concert
The Washington and Lee University's Music Department presents the Marlbrook Chamber Ensemble playing "A Love Triangle," featuring Robert Schumann and Johannes Brahms, at 3 p.m. on May 7 in the Wilson Concert Hall at Washington and Lee University.
The ensemble consists of Jaime McArdle, violinist; Julia Goudimova, cellist; Timothy Gaylard, pianist; and guest pianist Ting-Ting Yen, all of whom are on the music faculty at W&L.
The first half of the program will feature Robert Schumann's Trio No. 3 in G minor, Op. 110 with Yen at the piano. The second half will include two works — a piano trio arrangement of Clara Schumann's song "Liebst du um Schönheit," and Johannes Brahms' Trio in C, Op. 87. Gaylard will be the pianist in these works.
A reception in Lykes Atrium of Wilson Hall will be held immediately following the concert. The concert is free and no tickets are required. Visit www.wlu.edu/lenfest-center for more information.
Pianist Jonathan Chapman Cook to Perform Beethoven Sonatas
Washington and Lee University Department of Music presents Jonathan Chapman Cook in a piano recital of four sonatas by Ludwig van Beethoven on April 28 at 8 p.m. in Wilson Concert Hall, Lenfest Center. It is free and open to the public.
Cook is a Lexington-based composer and pianist who has been studying and performing classical repertoire since the age of 13. He also is an improviser, organist and teacher.
As a pianist, he has been a guest artist at the University of Michigan, W&L, the Garth Newel Music Center and Western Michigan University. He has premiered works by Byron Petty, lecturer in music at W&L, and he performed concertos conducted by W&L's Shane Lynch.
He is in the process of becoming a crossover artist into the world of electronic music and plans for this to be his final major classical performance in the foreseeable future.
The recital will open with "Grand sonata pathétique," followed by two lesser-known sonatas, Op. 14 No. 1 and Op. 26, and will conclude with Sonata in E-flat, Op. 81a, "Les adieux" (the farewell).
Cook received both his bachelor's and master's degrees in piano performance, and has been the recipient of numerous honors and awards.
Global Service: Bringing the World to W&L Students
Splat! Thud! Their laughter filling the air during a spontaneous snowball fight this past winter, the participants epitomized the special camaraderie of the international and domestic students who live and thrive in W&L's Global Service House.
"It was really exciting, because a lot of us had never played in snow before," said Sofia Sequeira '15, a native Costa Rican and the house's resident adviser. "It really made us bond and become close friends."
The facility opened in fall 2012 and houses 17 students–approximately 60 percent international students and 40 percent domestic students. This year, for the first time, most of them are sophomores. Previously, the building housed students from different classes. To make the house feel more like a home, and to build long-lasting bonds among the students, W&L decided to limit the residents to sophomores and juniors. "It's a great experience," said Sequeira.
The students also share a common interest in internationalism and community service. When Larry Boetsch '69, director of the Center for International Education, was researching the University's Global Learning Initiative, he discovered that a high percentage of international students volunteer in the local community.
At the same time, Campus Kitchen at Washington and Lee (CKWL) was looking for a permanent home. CKWL combats hunger and promotes nutrition by reusing food that would otherwise go to waste. Boetsch and Harlan Beckley, professor emeritus of religion and founder of the Shepherd Poverty Program, hatched a plan to convert the International House into the Global Service House for students with a common interest in internationalism and service, including volunteering for CKWL.
Boetsch was concerned that setting special conditions for living in the house would quash student interest. Last year and this year, however, he received twice as many applications as he could accommodate. "I think next year we'll have even more," said Boetsch, "so it's been a great success."
He continued, "What satisfies me the most is that the students themselves have really taken the initiative to make this work. They're a terrific group of students, and they understand exactly what we are trying to do. We haven't set any rules or guidelines with regards to the way the house functions; the students have done it on their own. So they are responsible for its success."
The experience of living there is as illuminating for domestic students as it is for international students. "I have learned more about the cultures of other students and about the world than I ever thought I could without actually leaving the United States," said Maya Epelbaum '16, who's from New Jersey.
"My housemate, Mohammed, and I have had many discussions about the differences in our cultures," said Trevin Ivory '16, from Oklahoma City, Okla. Mohammed Adudayyeh '16 is a Palestinian from the West Bank. "He's Muslim and I'm Christian, so we've talked about the differences between our two religions.
"I lived in a dorm last year, and three or four of us would hang out together, but never this many people at one time," continued Ivory. "It's very nice here because you feel you can talk to anyone. We all know each other and we all like each other, so it's a very fun time. It also allows me to interact with people I wouldn't normally be able to, such as students from Brazil or Germany."
The students have introduced each other to their personal volunteer projects, although the main emphasis of volunteering is CKWL. "A lot of students are really committed to community service, and they invite other students to their activities, such as volunteering for Habitat for Humanity, recycling or tutoring children in Lexington," said Sequeira. For example, Emmanuel Abebrese '16, a native of Ghana, who graduated from a high school in northern Virginia, has involved his fellow students plus the Student Association for International Learning (SAIL) in collecting books and school supplies for a school in Ghana.
The international student population at W&L, which numbers between 115 and 125 at any one time, distinguishes itself from those on other campuses because 98 percent of the students are four-year degree candidates, according to Boetsch. "On most college campuses, a large percentage of international students are exchange students staying for a term or for a year. Our international students are fully fledged Washington and Lee citizens," he said.
The facility is, in fact, a tangible manifestation of W&L's Global Learning Strategy. "The students in the Global Service House today are a special group," said Boetsch. "Honestly, I think it is an achievement of which we should be very proud and something which, in terms of the whole global learning initiative, is absolutely essential."
Three W&L Students Selected for New Oxford Study Abroad Program
"We were very fortunate to have three outstanding applicants, all of whom were accepted and are looking forward to spending next year at Oxford, in residence at Mansfield College."
In early 2016, Washington and Lee University signed a memorandum of understanding with Oxford University's Mansfield College that would allow W&L students to study at the university in the U.K. beginning in 2017-2018. Now, three students – Ben Fleenor, Mohini Tangri and Kenta Sayama – are preparing to pack their bags and spend their junior year there, studying a broad range of subjects across the humanities and social sciences, while taking in the sights and sounds of Oxford.
"We were very fortunate to have three outstanding applicants, all of whom were accepted and are looking forward to spending next year at Oxford, in residence at Mansfield College," said Mark Rush, director of international education at Washington and Lee.
While the three students intend to study a wide variety of subjects, all expressed interest in Oxford's new human rights institute. They are also looking forward to experiencing the tutorial style of teaching.
"While one important aspect of global education is exposing students to different cultures and different people, it is also about exposing them to different educational models," said Rush. "The tutorial system at Oxford will broaden and deepen their exposure to different pedagogical structures, which will be a great addition to their educational experience."
Hear the students talk about their upcoming year: